Posted in Merchandising on March 25, 2021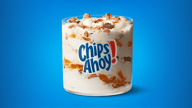 Operators have increasingly turned to limited time offers in recent years to entice customers and spur sales. In fact, Technomic research indicates that LTO launches among the biggest 500 chain restaurant and retail operations grew 64% from 2014 to 2019.1
Traditionally, the most successful LTO items have had exceptional purchase intent and above-average scores in at least two of three additional areas—uniqueness, draw and craveability, says Jenna Carroll, a research analyst at Technomic. "The ultimate goal," she says, is to deliver "a combination of high appeal and high excitement among consumers."
The past 12 months have had an acute impact on the dining landscape, however.2 Social distancing and shelter-in-place guidelines prevented on-premises dining in various regions. Even with 36% of consumers ordering from the drive-thru more often than before the pandemic, and two-thirds saying they planned to continue using curbside pickup even after restrictions were lifted,3 total restaurant and foodservice sales were $240 billion less in 2020 than had been expected.4
As a result, a number of operators moved away from an innovation-focused mindset—once the top LTO strategy for 44% of limited service restaurants and 51% of full service entities1—and are taking a different approach to LTO promotions.
Tapping Into Evolving Tastes
With reduced sales and potential labor and ingredient availability challenges, some operators are scheduling less frequent LTO promotions, says Jessica Foust, RDN, vice president of culinary innovation and nutrition at food innovation consultancy Creative Food Solutions.
"We've definitely seen a shift in the pace and cadence of LTOs," Foust says. "Restaurant operators have had to re-evaluate their menus to accommodate ingredient and labor availability and consumer demand for their products and services. There's been a lot of work to rightsize their menus to deliver what customers need now."
"People craved comfort food during the pandemic," confirms Patty Mitchell, executive chef for Mondelēz International Foodservice. "There were so many unknowns. Having something familiar was more comforting than trying something new."
The type of familiar fare that currently resonates with customers generally features "mainstream flavors and formats—items that resemble something you may have eaten as a child" that are "further elevated by making [them] more indulgent or extreme," Mitchell adds.
Several operators have capitalized on this by introducing new dessert items featuring ingredients with widespread brand name recognition.
Last summer, TGI Fridays introduced two LTOs featuring well-known brands: the Cinnabon Caramel Pecan Cheesecake combined cinnamon-infused cheesecake and vanilla crunch cake with a cream cheese frosting, while the Stout Irish Cream Cake gave beer lovers a taste of Guinness Draught in the glaze topping its dark stout cake layered with sweet Irish cream. In September, McDonald's expanded its McFlurry lineup to include an option with CHIPS AHOY! cookie pieces and caramel topping.
In October, Chuck E. Cheese rolled out a monthlong Halloween menu that included candy corn-colored cotton candy; a Dippin' Dots Eye Scream dessert with chocolate syrup, gummy worms and a gummy eyeball; and a "Boo-tacular" OREO brownie. That same month, IHOP unveiled a fall menu that included a Cookies 'n' Cream Hot Chocolate served with OREO pieces on top—an indulgent inclusion that Foust says can be more approachable than a topping or sauce featuring flavors consumers might not have tried. "People love OREO," she says. "They know exactly what the flavor is going to be. It squarely fits in that comfort space."
What to Expect from Future Promotions
Taste isn't the only factor operators are considering when creating LTOs. Consumers are craving convenience—not only because of time constraints involved in working remotely and homeschooling children, but also because some still feel uncomfortable walking into a restaurant, Mitchell says.
"It's very important for companies to consider how they package the food and how they can make picking it up more convenient," she says. "It makes sense to offer a variety of prepared and grab-and-go options."
New products aren't necessarily an LTO requirement, however. Some successful recent promotions have centered on celebrities and highlighted existing menu items. Last fall, Dunkin' debuted a cold brew coffee beverage it dubbed "The Charli" in honor of TikTok personality Charli D'Amelio. The drink, which she calls her "go-to coffee order" in many of her videos, adds whole milk and three pumps of caramel swirl to Dunkin's cold brew coffee. Along with the beverage, the chain ran a contest that gave five fans who posted photos on Instagram recreating D'Amelio's dance moves a virtual hangout with the social media star.
More recently, Chipotle offered an LTO menu item named for singer Shawn Mendes. The "Shawn Mendes Bowl" featured black beans, chicken, roasted chili-corn salsa, romaine lettuce, guacamole and the chain's recently introduced cilantro-lime cauliflower rice. The LTO also included a philanthropic component: Through Jan. 28, Chipotle donated $1 from every sale of the bowl to Mendes' foundation to support young innovators in sustainability.
Celebrity tie-ins provide customers with a personal connection to people they admire, Foust explains. "It's about building a shared experience," she says. "At this point, it's something people, [who are] being quarantined from each other, are really lacking."
That doesn't mean the innovation-driven promotions of the past are completely going away, however. As Foust notes, they'll likely always be a useful way for restaurants to connect with consumers and provide an opportunity to experience or re-experience their brand.
Operators may have offered fewer indisputably surprising and unique LTO concepts in recent months due to pressing operational concerns, but as the world moves forward, Mitchell expects to see more promotions that feature highly original, extraordinary items designed to help propel business.
"Product developers need to listen to the consumer more than ever and consider everything from trends [to] shelf life, packaging, uniqueness, ability to drive traffic and sales, [and] craveability," she says. "The hope is an LTO creates enough buzz to bring people in who buy other things—in a perfect world, that creates a new customer."
To learn more about what makes limited time offers successful, download our new white paper, "The Unlimited Opportunity of Limited Time Offers."
1 The Role of LTOs in Operator Menu Strategy (Technomic, June 2019), https://www.technomic.com/membership-programs/planning-insights-programs
2 5 Foodservice Trends That Defined 2020 (Mondelēz International Foodservice, Q4 2020), https://www.letschatsnacks.com/trends-that-defined-2020-download
3 Delivery & Takeout Consumer Trend Report (Technomic, July 2020), https://www.technomic.com/reports/consumer/consumer-trend-reports/delivery-takeout
4 "Restaurant sales fell to their lowest level since June," National Restaurant Association, Jan. 15, 2021, https://www.restaurant.org/articles/news/restaurant-sales-fell-to-lowest-level-since-june
5 Quarterly LTO Review (Technomic, Q4 2020), https://www.technomic.com/membership-programs/planning-insights-programs