Posted in Millennials on September 18, 2017
"Today's consumers are willing to experiment with new dessert flavors and ingredients, but foodservice operators should optimize their assortments with trusted brand names and familiar products."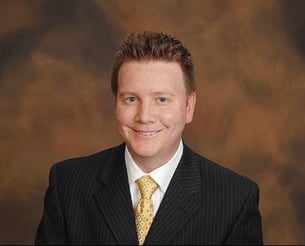 Bio: Glenn Garcia is an accomplished foodservice marketer with 20+ years of experience in developing effective programs for top consumer brands. As business manager at Mondelēz International, Glenn is responsible for managing foodservice dessert ingredients and the baked goods business. In his previous role as senior customer & consumer engagement manager at Mondelēz International, he was instrumental in the strategic development of the company's web properties, CRM program and digital and social media presence. Glenn kicked off his tenure at the company prior to its transition from Kraft Foods, where his responsibilities included brand planning and partnership management. He holds a B.S. in marketing from Penn State University.
LCS: Could you share your background and explain your role at Mondelēz International?
GG: I have been with Mondelēz International (formerly Kraft Foods) for 10+ years. I started out on our retail side of the business developing marketing programs for RITZ crackers, PLANTERS nuts, TRISCUIT, WHEAT THINS and several other brands. Additionally, I managed scale programs and partnerships, and lead social media. I transitioned to our foodservice team when Mondelēz International formed, splitting from Kraft Foods in 2012. Currently, I am the business manager for our desserts/ingredients business. In this role, I look to grow our strong OREO business and extend our other strong brands (CHIPS AHOY!, SOUR PATCH KIDS, HONEY MAID, NUTTER BUTTER, NILLA) into the foodservice channel.
LCS: Why do you think dessert lovers have become so interested in experimenting with new ingredients and flavor combinations?
GG: Today's consumers are accustomed to greater customization. With that comes greater experimentation. Our world has become much smaller with the adoption of new technology and communication tools (YouTube, social apps, etc.). We see what everyone is doing, eating in all parts of the world. As such, we want to try and share our experiences.
LCS: Has millennial demand for bold, adventurous flavor profiles helped drive the diversification of desserts?
GG: Yes, definitely. I think millennials helped lead the charge, but other generations, older and younger, are joining in the party. I can see how the growing diversity in society is helping to drive the diversification of desserts and expose the market to global culinary influences. Consumers have come to expect a wide range of ethnic and internationally inspired dessert options.
LCS: Could you talk a little about the importance of offering trusted brand names and familiar products along with variety?
GG: Trusted brand names have proven to help consumer pull. Some familiarity is helpful for some consumers jumping into new dessert options. It's all about balance: Sure, new is popular, but consumers may be more likely to try something new if it includes something familiar. That tends to be the case with mash-ups. The pairings may be unusual, like the Cronut®, but they often take something already popular to a new level.
LCS: Dessert combos like Ice cream with cookie toppings or add-ins have become menu staples. Any other spins on old favorites that you will think will start to appear on dessert menus?
GG: Staples like chocolate chip cookies, apple pie and ice cream are still popular, but the foodservice trend of hybrid desserts is inspiring menu innovation. Signature desserts are a big thing at LSRs now. The interesting thing is that desserts are constantly diversifying, so it can be tough to predict what's next, except to say that it's likely to strike a balance between the traditional and the new.
LCS: How can Mondelēz International help foodservice operators diversify their dessert assortments and drive menu innovation?
GG: Mondelēz International has many brands with high levels of awareness that are #1 in their respective categories. OREO is America's favorite cookie, CHIPS AHOY! is the #1 chocolate chip cookie, and HONEY MAID is the #1 graham cracker. Operators can use our brands to bring familiarity to new and innovative executions. OREO milkshakes are a classic example.
LCS: What would you say are the most important things foodservice operators should consider when trying to upgrade their menus with innovative desserts?
GG: I think operators should find innovative desserts that fit their business strategy and develop their creative take on that dessert. Pizza places making dessert pizzas, Mexican restaurants making dessert nachos are two good examples of product innovation tailored for specific markets.
LCS: What kinds of flavor combinations are especially popular on dessert menus now?
GG: Dessert mash-ups like pastry-ice cream and pastry-pastry are popular. The premiumization of desserts, or offering desserts with better-for-you appeal (organic, locally sourced, natural) is also an important foodservice trend. Better-for-you is a big deal, but satisfying taste is still a must for sales.
LCS: Any dessert combo trends that you think will only grow more popular?
GG: There are big, bold mash-ups, but even a slight ethnic twist or signature spin on a traditional favorite can help meet demand for unique items and boost sales. Asian and Latin-inspired flavor profiles seem to be gaining popularity, especially among younger consumers who yearn for experimentation.
LCS: What dessert trends do you anticipate for the near future?
GG: While innovation is critical, consumer demand seems to tip toward trustworthy, brand-name ingredients. I anticipate that signature twists on traditional favorites will continue, with operators relying more and more on top brands to provide name recognition and inspire consumer confidence. Mini-portioned desserts may be another growth segment, since they give consumers a sense of portion and cost control. Big flavor-small size-low price is an appealing proposition for calorie- and cost-conscious consumers who don't want to skimp on taste.
For further insights into trending dessert innovations and flavor combinations, read Mini Desserts Score Major Taste Points.
What are your thoughts on leveraging the latest dessert trends to help drive a higher check average? Looking for ways to upgrade your menu with new dessert assortments?