Posted in Technology on January 10, 2023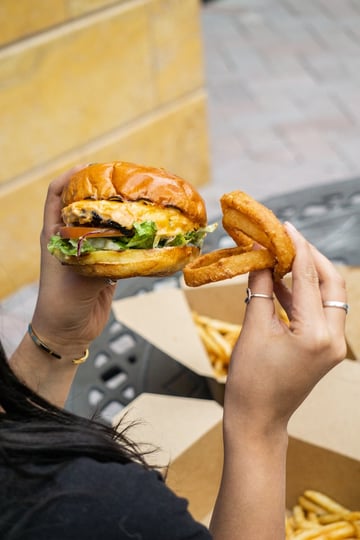 Happy days are here again—well, maybe not quite. Given tech advances and an ebbing pandemic, we've entered a promising new era for foodservice, but operators still have a lot on their plates. Economic uncertainty and hard-to-manage margins could cause many to tighten belts, if not eat losses. And the hypercompetitive landscape can make it all the more challenging to attract and retain customers.
That said, the industry has proven remarkably resourceful and resilient throughout the pandemic, and the same ingenuity is being brought to bear to maximize the opportunities and minimize the challenges COVID-19 leaves in its wake. Major restaurant chains are adapting with a variety of approaches as they move forward into the new norm of strategic revitalization.
As explored in our post Flexible Feast: Restaurant Prototypes Step Up to the Plate to Optimize the Customer Experience, top chains are opting for digitally driven, off-premises-only concepts to help manage margins more effectively and streamline operations. Now, like Chipotle, Del Taco and other quick-service brands, Jack in the Box (which owns Del Taco) is springing forward with a restaurant format designed exclusively for takeout and delivery.1
Scheduled to open in Tulsa, Oklahoma, in the fourth quarter and designed to meet drive-thru and delivery demand, the off-premises-only prototype is part of an overall strategy to upgrade the customer experience across touch points. As Jack in the Box CEO Darin Harris explained: "We've made big strides in updating guest touch points with a more modern Jack spin, including our new web and app ordering experience, updated menu boards, team member uniform, packaging and, of course, our new restaurant design for the future."1
The prototype is expected to help propel digital sales to a new level. Digital sales growth has soared 32% this year, hitting above the $400 million mark to account for more than 10% of business for Jack in the Box.1 With combined digital sales of over $500 million, Harris said Jack in the Box and Del Taco will grow their digital capabilities and synergize resources "to move faster and use more data effectively to drive sales at both brands."1
On Point with On-site Dining: Time to Bring More to the Table
While off-premises channels continue to grow, returning foot traffic underscores the pent-up demand for on-site dining. Long restricted and often deprived during the pandemic, the market's hunger for a return to communal experiences like dining out has prompted the National Restaurant Association to cite it as the top 2023 trend.2
Seventy percent of a cross section of professional chefs and association members surveyed noted strong customer desire for on-premise gathering.2 The association found that restaurant dining was showing resilience in the face of economic duress, with customers craving the sense of connection and community that comes from gathering to share meals outside of their homes. (For more on how restaurant brands are engaging customers on-site, be sure to read our post, Rising to the Challenge: Restaurant Chains Elevate the Customer Experience.)
Convenience remains key, in part due to the rise of remote work, which has blurred the line between dayparts and disrupted conventional meal and work times.2 "With the convenience of accessing any kind of meal or snack through delivery, curbside pickup, counter pickup and drive-thru, any time of day or night, food ordering presents a unique opportunity to entice customers," the association asserted. "Hand-held menu options, such as French toast sticks, chicken and waffle sandwiches and more, will serve to satisfy growing customer demand for convenience around the clock."2
At Mondelēz Foodservice, we combine culinary innovation with trusted brand ingredients to help optimize menus for maximum sales and more manageable margins. For a taste of what we offer, be sure to browse our Culinary Center, where you'll find a feast of recipes, compliments of our acclaimed chefs. For actionable data and industry news and analysis, dig into Our Insights. Need custom menu solutions and ideas to help you resolve a specific challenge or optimize opportunities? Just reach out below.
1 Ruggless, Ron, "Jack in the Box opens off-premises-only unit in Q4," Nation's Restaurant News, November 23, 2022
2 Ruggless, Ron, "Restaurant group cites experience-seeking as a top 2023 trend," Restaurant Hospitality, November 16, 2022