Posted in Technology on February 22, 2022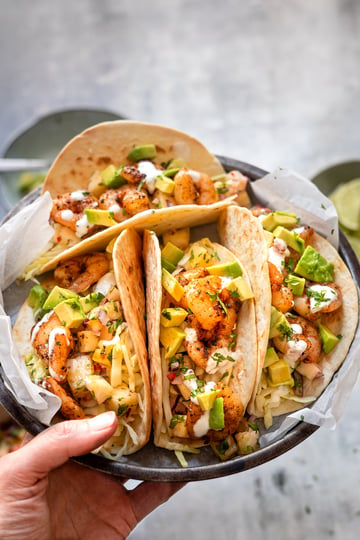 The pandemic gave us all a crash course in the importance of flexibility at a critical juncture for the foodservice industry. To overcome unimaginable business challenges, foodservice providers across segments, independent operators and major restaurant chains all quickly learned they had to be extraordinarily nimble and adaptable or risk eating catastrophic losses.
Hindsight may be 2020, but 2020 and the year that followed are a blur of rapid transformation that accelerated digital integrations and the development of off-premises channels. While the height of the pandemic may have seemed to recede, COVID-19 has changed the industry forever and continues to shape the way operators meet the demands of an ever-evolving marketplace.
From in-app transactions to AI-equipped digital drive-thru menus, operations have integrated a series of innovations to morph into models of contactless speed and convenience. And now major chains are building on those innovations to create prototypes that usher in a new era of ever-faster, smarter and more flexible foodservice.
Prototypes that optimize digital business are poised for rapid growth as next-generation foodservice operations. As geofencing technology company Bluedot reported in The State of What Feeds Us, Volume V, loyalty-oriented restaurant apps and streamlined drive-thrus and curbside pickup are defining characteristics of the optimal customer experience today's market demands.1
The Whole Enchilada: Mexican Restaurant Brands Go All Out for Digital
As we explored in a previous post, the quick-service chain Chipotle Mexican Grill has introduced Chipotle Digital Kitchen, a prototype that has no dining room and is designed specifically to fulfill digital orders and streamline drive-thru and takeout.
Now Del Taco, another quick-service Mexican chain, has unveiled its "Fresh Flex" prototype that emphasizes optimal customer-focused convenience and flexibility.
Located in Orlando, Florida, the first Fresh Flex store features QR code-enabled pickup lockers for mobile and third-party delivery orders.2 What's more, dedicated lanes in a double drive-thru configuration make it easy for mobile customers and third-party delivery drivers to pick up food.2 And parking lot areas are available for customers who prefer to park and eat.2
As John Cappasola, CEO and president of Del Taco told Nation's Restaurant News: "Flexibility is a big driver for accelerating growth at Del Taco through franchising." Cappasola stressed the prototype's flexibility in meeting customer needs. "I think it really sets up the brand for success in the long run," he said.2

Fresh Flex has already spurred franchise expansion for the brand, with nine deals for 68 new locations in 10 states.2
Prototypes like Fresh Flex satisfy the consumer craving for the "seamless integration of purchase options" noted in The Third Annual State of Snacking report from Mondelēz International.3 "To them it's all just one thing," Mondelēz International Global Head of Insights and Analytics Nick Graham said of today's consumers.3 "They slip seamlessly between online and offline."3
At Mondelēz International Foodservice, we specialize in finding the right menu mix to meet each operation's unique needs. From travel-friendly dishes and desserts to signature limited-time offers, our acclaimed chefs create the menu must-haves that can help make a difference to your bottom line. Reach out below to learn more about we can do for your operation.
1 Bluedot, The State of What Feeds Us, Volume V, September 2021
2 Fantozzi, Joanna, "Del Taco opens first new Fresh Flex store prototype in Orlando, Fl," Nation's Restaurant News, January 20, 2022
3 Mondelēz International, The Harris Poll and NextAtlas, The Third Annual State of Snacking, 2021