Posted in Technology on January 17, 2023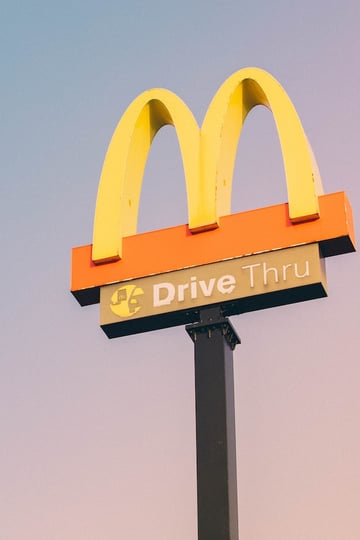 The restaurant industry continues to bring big changes to the table, and the new year is sure to take the breakthroughs of 2022 to new heights. Nimbler restaurant formats with smaller footprints and a focus on takeout and delivery are a case in point.
Let's Chat Snacks has been digging into the trend of digitally driven restaurant designs, which were an outgrowth of the pandemic, but which have become permanent solutions for saving labor, streamlining efficiency and improving margins. Check out our post "
Serving Up Strategy: Restaurant Chains Navigate Mixed Menu of Opportunities and Challenges
"
, the latest in a series to explore the shift from conventional dine-in-oriented designs to hybrid formats and off-premise-only concepts.
In their 2023 forecast, international restaurant consultants Baum + Whiteman predict pickup will shift into high gear as the competitive landscape doubles (and even triples) down on its emphasis on off-premises dining. "Fas-cas and fast-food chains are making it progressively easier by building double and triple pickup lanes at their restaurants ...exclusively for people who've pre-ordered online," report Baum+Whiteman.1 "The idea is to wean customers away from profit-killing delivery apps and, at the same time, save customers money ... often as much as 30-50%."1
Multiple pickup lanes for digital preorderers are taking convenience, cost savings and sales to new levels as economic uncertainty in the wake of the pandemic continues to drive the deployment of these formats.1 Baum+Whiteman cite Taco Bell's development of pickup-exclusive stores and Chipotle's rapid expansion of pickup lanes and pickup-only locations for mobile orders as examples of the trend's acceleration.1
What's more, McDonald's is testing a small-format restaurant in Fort Worth, Texas, with a conveyor system that delivers food to a mobile-order lane.2 Geo tracking technology enables employees to start preparing mobile orders as customers near the restaurant.2 The store's self-service kiosks can accommodate both cash and credit card purchases.2
"The technology in this restaurant not only allows us to serve our customers in new, innovative ways, it gives our restaurant team the ability to concentrate more on order speed and accuracy," said owner-operator Keith Vanecek.2 With takeout accounting for approximately 90% of a typical McDonald's sales, the prototype points to the future of fast-food pickup.2
Smart Solutions: Artificial Intelligence Amplifies Its Very Real Impact
The ascendancy of artificial intelligence is another key feature of the emerging era of tech-driven foodservice. In their forecast for last year, Baum+Whiteman predicted the growth of robotics and automation as a cost- and labor-saving solution that restaurants would increasingly integrate into their back-of-house operations. Throughout the year, we tracked the trend in such posts as "Robots to the Rescue: Advances in Robotics Relieve Labor Crisis."
In this year's forecast, Baum+Whiteman focus on the increasingly sophisticated artificial intelligence systems that are making restaurant robotics increasingly efficient and cost-effective.3 AI advances seem sure to help propel the growth of off-premise formats for digital orders. "These humongous data sets are far beyond human capacity to juggle or understand," explain Baum+Whiteman.1 "The storyline is that employees displaced by automation will be deployed to 'enhance' the dining experience. In truth, the effect will be to wash out as much labor as possible. Especially as more seatless restaurant are developed."1
As explored in our post, "A Hunger for Convenience: Digital Innovation, from Fast Casual to C-Store Segments," AI-driven automation has become a pivotal part of growth strategies for major chains like Shake Shack, whose self-service kiosks have helped propel next-level sales. And in the C-store segment, QuikTrip's use of Amazon Just Walk Out Technology in its Tulsa, Oklahoma test location shows that Baum+Whiteman's prediction of an AI-enabled full self-service operation is already happening.
At Mondelēz Foodservice, our acclaimed chefs specialize in menu innovation for today's tech-transformed business landscape. From delicious travel-friendly dishes to scrumptious desserts to innovative drink concepts, we can help maximize sales on premises and off. Get a taste of what we offer in our Culinary Center and sink your teeth into our insights for actionable data and industry news and information. For custom menu solutions and ideas to help you resolve a specific challenge or optimize opportunities, just reach out below.
New report released! Discover the top snack and dessert trends of 2023 from our Brand Ambassadors. View the report.
1 Baum + Whiteman, 2023 Food & Beverage Trends in Restaurants & Hotels, November 4, 2022
2 Maze, Jonathan, "McDonald's is Testing a New Drive-Thru Concept in Texas," Restaurant Business, December 1, 2022
2 Baum + Whiteman, 2022 Food and Beverage Forecast, October 30, 2021