Snacking is in a state of flux. Its frequency is accelerating (94% of survey respondents snack at least once daily;1 one in four millennial snackers partake four or more times a day2) as shifting demographics and busy lifestyles upend traditional eating patterns. As a result, foodservice operations face new challenges and opportunities to satisfy a seemingly insatiable demand for tantalizingly unique flavor experiences.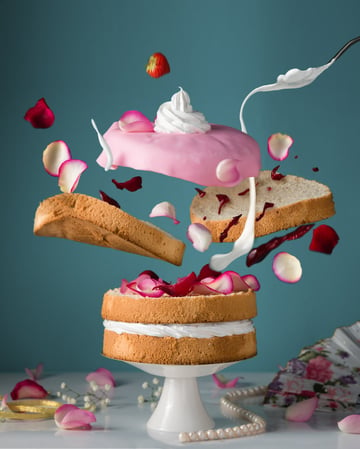 With a wider variety of foods being marketed and developed as snacks and 70% of consumers surveyed agreeing that "snack" can be defined as any food item,1 restaurant and foodservice operators are focusing efforts on assembling an ever-widening array of options to meet consumer demand.
In an increasingly crowded market where millennials (the generation more given to snacking than any previous one2) seem to constantly hunger for bold new flavor profiles, mash-ups have rapidly become an integral part of menu innovation. The popularity of the cronut has paved the way for endless intriguing pairings and unusual combinations.
The rise of the build-your-own foodservice trend has given consumers the opportunity to mix-and-match snacks in the fast casual restaurant segment. According to data from the consumer research firm Technomic , the majority of young consumers prefer personalizing their snack orders and occasions through the build-your-own experience, which allows for customizable mash-ups and flavor combinations.3
As snacking occasions rise and become more open-ended, differentiation becomes more and more important. Signature spins on traditional favorites in the form of mash-ups can help operators stand out from the blur of snack options and offer customer unique flavor experiences that could result in increased traffic and repeat business.
It's Not Just a Snacking Trend; It's Personal
Packaged Facts has determined that just as millennials are much more likely than older consumers to insist on individual expressions of their personalities in other areas of their lives, they expect the same in their food choices.4 As a result, the market intelligence and research firm identifies mash-ups as one of the top millennial-driven snack trends.
From dessert pizzas and nachos to pastry-ice cream combos, mash-ups have taken fusion cuisine to the next level as full-service restaurants give consumers the opportunity to drive new mash-up snack trends. As thrill-seeking foodies, millennials are at the forefront of mash-up mania as they explore eclectic culinary influences and experiment with internationally inspired flavor profiles.
Hot on the heels of the millennial cohort with about 80 million mostly teenage members,5 Gen Z stands poised to push the mash-up trend to new extremes. As digital nativists, they are the first generation to be born into today's tech-driven social and economic environment. As such, they're predisposed to ordering through apps and sharing their food experiences on social media. The more unusual and intriguing the mash-up, the more Instagram-worthy it tends to be, and Gen Z seem practically hardwired to share their excitement about their most adventurous flavor experiences.
"Another hallmark of this generation is that it is a very diverse generation and very open-minded compared to earlier generations," explained Jill Ahern, senior director for insights and design packaging at Havi, a leading logistics and supply chain company for the CPG industry. "They are very adventuresome. They are very open to new tastes that you don't typically associate with teenagers."5
While mash-ups are a distinctly modern phenomenon, they tend to exert the broadest appeal when they give a unique twist to a traditional favorite and combine nostalgia with novelty. OREO is an example of a trusted brand that has generated many popular limited-edition flavor combinations, ranging from blueberry pie, cinnamon bun, s'mores, cotton candy, red velvet cake and many others.
In recognition of consumer interest in being involved in the creation of new flavor experiences, The OREO brand is sponsoring a contest where entrants can share their ideas for the next great iteration of the classic cookie. The entrant whose OREO creation suggestion is the winner will be awarded $500,000 and could have his or her concept in stores throughout the U.S.
Care to share any insights into or experiences with the mash-up trend? What mash-ups do you see on the horizon as foodservice operators, manufacturers and retailers strive to satisfy consumer demand? Add your thoughts to the mix below.
2 Huff, Skyler, The Snack Hack, FutureCast, Feb. 7, 2017
3

Technomic, Snacking Occasion Consumer Trend Report, 2016