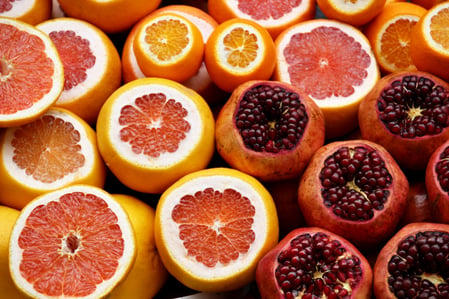 The future of snacking is shaping up to be a feeding frenzy for foodservice operators. The boundary between meals and snacks continues to blur, with snacks replacing meals 37% of the time and robust sales of snack brands helping the CPG industry register its greatest growth in four years.1
As America's largest and most snack-happy demographic group, millennials are at the forefront of the surge, and more likely than any other generation to snack four or more times a day.1 No wonder snacking now accounts for half of all eating occasions.1 What's more, with the rise of the clean label and better-for-you movements, snacks are no longer considered synonymous with "junk." In fact, Americans now tend to consider snacking an important part of their daily nutritional requirements.1 So what trends and innovations should we look for on the horizon?
Good Things Come in Great Packages
As millennial demand for menu innovation that offers eclectic flavor profiles and pairings continues to help drive snack diversification and the snackification of dayparts, expect more snack products and choices to hit the market. To stand out from the pack, manufacturers will need to develop more powerful packaging that grabs attention, communicates brand differentiation quickly and reflects the fast-paced, mobile-driven millennial lifestyle.
As a result, expect snack brands to explore innovative structural design for a more experiential connection with snacks. While snacks have historically used packaging as a key way to differentiate themselves from each other, they may be compelled to step up its visual appeal to stand out in the shopping environment, both online and on shelves.
Next-Gen Snacking Nation
Millennials are getting older and feeding not only themselves but their families. As a result, millennial snack trends evolve over time as they become parents and adjust to changing lifestyles and shifting priorities. Millennial-headed households with children now number approximately 11.6 million, and about 76% of millennial parents open up discussions about purchasing decisions to the whole family (their children included).2
With such a wide reach, millennial snack preferences and market influence are shaping the snacking behavior of the next generation of consumers. Known as a key driver of better-for-you foodservice trends, millennials step up their insistence on wellness-oriented products as they become parents and purchase snacks for their children. 33% of millennials say they only allow their children to consume better-for-you snacks.3 Given the high cost of feeding a family and the need for a nutritious diet, it's a safe bet that grab-and-go options and price sensitivity will continue to grow as factors that help millennials determine which snacks they choose for themselves and their children.
A few snack trends to watch for as millennial influence matures and deepens:
High-fat and sugary snacks will continue to be passed over in favor of better-for-you alternatives, including fruits and vegetables.
High-protein snacks, such as belVita Breakfast Biscuits from Mond

ēlez International

, will continue to rise in popularity.
Increasing demand will compel manufacturers to produce an even greater variety of ready-to-go snacks that combine convenience and nutrition.
As snacking continues to cross dayparts and becomes popular as a quick meal replacement, it will drive new, flexible eating styles and undefined eating occasions.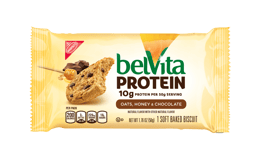 An Insatiable Appetite for Change
"How we eat today bears little resemblance to the nostalgic notion of three balanced meals a day of just a generation ago," wrote Laurie Demeritt, CEO of The Hartman Group, a leading market research firm, in an article for SmartBrief. "The transformative changes occurring in how America's consumers eat and drink, behaviors with little regard to rules for how, when and what one should eat, is the impetus behind the burgeoning growth of the snack market."4
What snack trends do you see millennials driving in the near future? Do you think millennial influence will be good for the menu innovation and lead to a higher check average for foodservice operations like yours? We'd like to feast our eyes on your crystal ball, but we'll settle for a few juicy predictions.