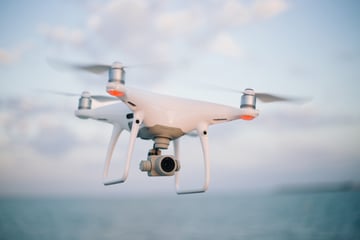 Despite the rollout of COVID-19 vaccines, summer may have been more fizzle than sizzle for some businesses. But as the cold weather sets in, delivery continues to blaze a trail. Propelled by digital technology, the delivery trend is hotter than ever, according to the market research firm IMARC Group, which projects 17% yearly growth for delivery sales through 2025.1
What's more, Nextbite, a delivery-only virtual restaurant consultancy, found that consumers across a broad swath of age demographics are driving the trend. Forty-three percent surveyed order delivery at least once a month and 23% do so every week.
1
Once primarily an option chosen by millennials, delivery remains extremely popular among that market segment (71% order weekly). But during the pandemic, delivery increasingly gained traction among older consumers and became universally valued for its safety and convenience.1

As the pandemic dragged on, delivery transitioned from luxury to necessity—the go-to alternative to going out to eat—and became an ingrained pattern of purchasing behavior for consumers of all age groups. "Even my 81-year-old grandpa has become a DoorDash regular and now embraces it as a normal part of his life," quipped Nextbite CEO Alex Canter.1
Next-generation delivery is quickly arriving, with help from $40 million in funding for drone delivery company Flytrex to launch its service across the U.S.2 Mexican-American fast-casual chain El Pollo Loco, the virtual brand It's Just Wings and Walmart are among the companies already using Flytrex drones, which could make delivery significantly more cost-effective.2 El Pollo Loco estimates that they could deliver savings as high as 30%.2
Drive-Thrus Continue to Open New Roads to Profitability
Delivery is hardly the only off-premises revenue engine to accelerate innovation. Drive-thrus continue to pick up speed as a margin-boosting takeout option, with major restaurant brands reconfiguring and reducing their brick-and-mortar footprint to accommodate drive-thru lanes and eliminate onsite seating.
Chipotle Mexican Grill has helped pave the way with its Chipotlanes designed for rapid pickup of digital orders. And of course the industry took note when drive-thru chain SONIC Drive-In experienced a boom during the pandemic, posting one of its best years ever in 2020, with a 21% spike in U.S. system sales to $5.7 billion.3
As explored in a previous post, the fast-casual chain Portillo's has also been shifting gears away from its normally expansive dining room model to emphasize off-premises channels as it opens new stores.
Now, thanks in no small measure to the success of its drive-thrus, Portillo's has announced solid third-quarter earnings this year—a total revenue boost of $15.3% to $138 million—despite high labor and commodity costs.4 The results bode well for this winter's planned test location with no indoor seating and three drive-thru lanes for pickup of orders placed ahead on the brand's app. (Taco Bell has a four-lane drive-thru prototype in the works for spring 2022.)
"We're always going to be super responsive to what the consumer wants and how they want to interact with us," said Portillo's President and CEO Michael Osanloo.4 "The restaurant companies that respond to that and can acquiesce to that kind of consumer demand will be in a better position, and I think that's us."3
At Mondelēz International Foodservice, we specialize in meeting market demand with a unique mix of culinary creativity and beloved brand ingredients. From travel-friendly full-course meals to signature desserts to distinctive limited-time offers, we can help optimize your menu for success during this time of great challenges and even greater opportunities. Contact us to learn how we can help feed your appetite for success.
1 Canter, Alex, "What consumers really want from food delivery," Nation's Restaurant News, November 19, 2021
2 Guszkowski, Joe, "Drone Delivery Servide Flytrex Raise $40M," November 19, 2021
3 Maze, Jonathan, "Sonic Gave Customers a Much Needed Experience During the Pandemic," Restaurant Business, May 13, 2021
4 Lalley, Heather, "For Portillo's, Shrinking Dining Room are the Way of the Future," Restaurant Business, November 19, 2021