Posted in Technology on May 25, 2021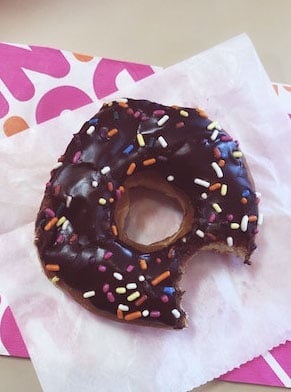 "Sustainable is attainable" seems to be the mantra of restaurant chains as waste reduction and earth-friendly innovation come to the foodservice forefront.

Consumers' appetite for sustainability is strong. They not only want food that tastes good; they also want to feel good about the foodservice options they choose. And not only will they favor operations that step up to the sustainability plate; they're also willing to pay more for sustainable solutions. As noted in Mondelēz International Foodservice's 2021 Foodservice Trends: A Look at the Road Ahead report, sustainability is so important to surveyed consumers that they're willing to pay up to $2 more for eco-friendly packaging.1 Four in 10 consider such packaging important.1
The report cites Burger King's testing of reusable containers as an example of a big chain heeding market demand for sustainable packaging that reduces waste. And now Dunkin' is brewing up a series of commitments to make its brand eco-friendly, including switching from plastic to wooden stirrers and using recyclable plastic to make its Keurig K-Cup pods.
The shift to wooden stirrers alone is expected to eliminate about 1.2 million pounds of plastic waste each year.2 But the coffee chain has a broader sustainability agenda—from composting (rather than throwing away) coffee grounds and other organic items, to donating surplus food at the end of each day to food banks and hunger relief programs.2
As Inspire Brands, the multibrand restaurant company that owns Dunkin', explains in a recent blog post: "Dunkin' is dedicated to having a positive impact on its customers, communities and the world around us. A critical part of the brand's journey is taking bigger, bolder action to be more socially responsible in all the ways it operates."2

Digital Linked to Ongoing Sales Growth at Top Chains

While fast food and fast casual brands have been quick to adopt sustainability initiatives, another trend keeps picking up speed: digital. Case in point: The submarine sandwich chain Jersey Mike's, with 180% digital growth from April 2020 to March 2021.3
Thanks to technology investments made just prior to the pandemic in the relaunching of the brand's mobile app, Jersey Mike's was positioned well to not only survive but to thrive during the outbreak. Same-store sales rose 40% for the first quarter of 2021, and a number of Jersey Mike's locations saw double-digit annual growth at a time when many chains were closing restaurants or reducing their footprint in favor of drive-thrus with less dine-in seating.3
Like Jersey Mike's, Mexican fast-casual chain Chipotle Mexican Grill is looking to capitalize on its tech triumphs. Having acquired 21 million members for its loyalty program, Chipotle has ample opportunity to boost engagement and grow sales with this huge customer base.4 While 60% of loyalty members are active and ongoing, the brand is looking for ways to improve the experience.
According to Chipotle Chief Restaurant Officer Scott Boatwright, "The goal is to move beyond the transaction." The introduction of enhanced features aims to build the relationship with members and increase purchases, he says.4
Want customized menu enhancements and original recipes that can help you manage margins and increase sales? The acclaimed chefs at Mondelēz International Foodservice are ready to put their culinary expertise and ingenuity to work for your foodservice operation, with trusted brand-name ingredients consumers demand. Share your menu challenges below to learn how we can help make a difference during this transitional period as the industry emerges from the pandemic.
1 2021 Foodservice Trends: A Look at the Road Ahead (Mondelēz International Foodservice, December 2020), p.2
2 Fantozzi, Joanna, "Dunkin' aims to create less waste with composting and food donation programs," Nation's Restaurant News, April 23, 2021
3 Fantozzi, Joanna, "Jersey Mike's CEO Peter Cancro talks rapid digital growth, expansion plans," Nation's Restaurant News, April 23, 2021
4 Lalley, Heather, "6 Surprises from Chipotle's Scott Boatwright," Restaurant Business, April 22, 20