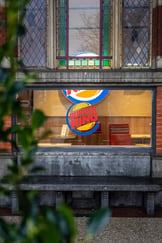 As COVID-19 set in with swift and sweeping repercussions across the restaurant industry, operators found themselves scrambling for solutions to salvage sales. Rapid reaction and the need for speed replaced research and development.
In a quest to cut costs and mitigate the falloff in traffic as restrictions took hold, menus thinned out, bringing culinary innovation and the introduction of new items to a grinding halt. The market research firm Technomic reports that the dry spell for new menu offerings began last April and stretched through August.1
But now, with vaccination rates increasing and restrictions easing, the consumer appetite for variety is compelling operators to bring menu innovation back to the table.
"During dine-in closures, we had no way to conduct any research," Rick Petralia, director of culinary innovation for the Italian-American fast-casual chain Fazoli's, told Restaurant Business. "Facilities at our typical research partners were not available for obvious reasons, and we were not able to conduct any sort of surveys in our dining rooms. Now that dine-in service has been reopened, we are able to conduct intercept surveys in our restaurants."1
As a result of the improved outlook for the industry, new menu items are on the rise, up 40% year-over-year in December 2020.1 "Innovation has been escalating," confirms Rich Shank, Technomic's vice president of research and insights. Some of that innovation "is being driven by reconfiguring menus for online ordering," he adds. "It's also a reflection of attempts to revive traffic and sales."1
From Popeyes Louisiana Chicken testing chicken nuggets to Denny's Melt-Down sandwiches (from its Burger Den delivery-only concept) to Smashburger's all-day breakfast pilot program, new items are making their way on to fast-casual menus across America.1
Artificial Intelligence Accelerates Sales at Drive-Thru
Menus aren't the only the thing on the industry's innovation fast track. Drive-thrus became key revenue engines during the pandemic, fueling off-premises sales from consumers hungry for a quick, convenient way to access foodservice while minimizing risk of exposure to the virus.
Now major chains are innovating the drive-thru with artificial intelligence to turbocharge sales and drive a higher check average. Smart technology is increasingly integrated into the drive-thru experience to identify customers based on order history and serve up personalized offers that feed their needs.

Dunkin', for example, is testing geolocation technology in its mobile app that lets AI-enabled digital boards access loyalty members' profiles.2 When customers arrive, the boards display their names, loyalty points and recent orders for a one-to-one, personalized interaction that can speed up ordering and yield upsells.2
McDonald's has been increasing sales with AI at its drive-thrus since 2019 when it acquired the tech company Dynamic Yield, and now other chains are following suit. "Not only have we seen an [uptick in] technology we've had in the past, but we've seen people embrace machine learning and the AI component of this," according to Chris Siefken, global head of technology for Xenial, a tech supplier to restaurant chains.2
Meanwhile, Burger King's team of five in-house data scientists have partnered with tech powerhouse Intel on AI that uses weather, time of day, and a customer's initial order to generate personalized offers at the drive-thru.2
As Whitney Gretz, Burger King's vice president of digital and loyalty, explained: "If you put a milkshake as the first item in your basket, that's going to influence other items the system suggests to you based on what we know about what has sold in the past, what's selling today, what sold at that store and other factors."2
At Mondelēz International Foodservice, our acclaimed chefs and trusted brands can help elevate your menu and fuel sales at the drive-thru and in other off-premises channels. Contact us below to learn how we can help you manage your margins and develop the right menu mix for your operation.
1 Lalley, Heather, Cobe, Patricia, and Romeo, Peter. "Restaurant R&D Shifts to Warp Speed," Restaurant Business, Feb. 12, 2021
2 Guszkowski, Joe, "Drive-Thrus Are Getting Smarter," Restaurant Business, Feb. 11, 2021