The millennial mania for better-for-you and clean label foodservice trends has spilled over into the beverage market in a big way. As millennials look to foods and drinks with high nutritional value to help fuel their busy lifestyles and foster their overall sense of health and well-being, they have become the consumer group with the highest consumption of functional beverages.1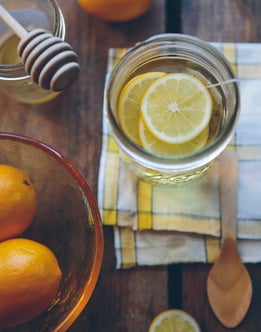 While it might seem that their advancing age would make baby boomers predisposed to nutritional and vitamin-enriched beverage options, millennials are the consumer group most likely to believe that functional foods can be valid alternatives to some medications.1 No wonder, then, that the popularity of wellness-oriented beverages such as energy drinks and smoothies has been driven by millennial snack trends that favor strong nutritional profiles and clean labels.
What's more, the range of drinks consumed by millennials, from performance-enhancing sports drinks to sparkling beverages to hot cocoa, coffee or tea, is significantly wider that of other consumer groups.1 In particular, they mine the better-for-you beverage category for a wide variety of purposes, including meal replacement, energy boosts, exercise enhancement, weight management and overall health.
Millennials and More
As the largest demographic group, millennials can lay claim to many snacking trends. But better-for-you beverage mania isn't limited to this thirsty cohort. Thirty-five percent of Americans agree that they need to take better care of themselves, and 58% of consumers replace meals with nutritional and performance drinks.2
Many consumers are adapting their dietary habits to their hectic lifestyles in their quest for wholesome go-to snacks in a not-so-wholesome on-the-go world. As a result, beverages that balance nutritional benefits and satisfying flavors have become appealing replacements for time-consuming meals. The vast majority of consumers agree that nutritional and performance drinks are more convenient than whole foods, and 80% consider these beverages better-for-you snack options.2
While traditional meals and snacks remain staples for consumers across America, nutrient-rich grab-and-go alternatives are gaining popularity. As Ephi Eyal, president and CEO of Innovative Food Processors, pointed out, the snackification trend has made replacing meals with better-for-you beverages a natural progression for time-strapped, health-conscious consumers. "Drinking one's breakfast—as well as other meals—is trending," he said. "Consumers are looking for healthy drinks to replace tradition. Portability, convenience, satiety and natural are important components to the new generation of health and sustenance drinks."2
The Power to Perform
Mintel reports that 39% of consumers use nutritional and performance drinks as a replacement for breakfast.2 "Nutritional and performance drinks are the apex of convenience for the modern American lifestyle and diet, as consumers are moving away from three meals per day and are snacking more often," explained Beth Bloom, senior food and drink analyst at Mintel. "These beverages deliver on convenience, affordability and efficacy, a trio of positive advantages that appeal to today's on-the-go consumers who are simply too busy to eat a sit-down breakfast at home."2
Flavor remains the most important factor for 41% of consumers who purchase nutritional and performance drinks, followed by protein content (40%) and high fiber (33%).2 Flavors with better-for-you, natural associations (e.g., vanilla, tea, ginger, maple, raspberry, blueberry) as well as rich flavors such as pumpkin pie, salted caramel and birthday cake have tended to dominate new flavor product launches.2
But as Wayne Lutomski, vice president of International & Global Ingredients at Welch's explained, "Taste alone isn't enough to satisfy many of today's consumers. Instead, they are looking to make every calorie count by picking flavorful products that are free of the ingredients they don't want (e.g., added sugars) and deliver authentic health benefits."2
Do you foresee any new developments in the beverage market for 2017? Any ideas on how to help drive a higher check average with better-for-you beverages? Spill your thoughts below.