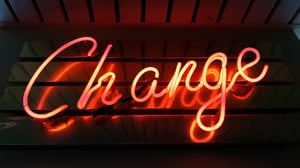 As coronavirus rates fluctuate, one thing holds steady—the need for innovation due to the market's insatiable appetite for safety, ease and convenience. The new norm is fueled by digital advances, and the road leads to ever-accelerating innovation as foodservice operators navigate the challenges of the pandemic and the shifting needs of the consumer.
Research from the personal banking and finance giant TD Bank revealed that the pandemic propelled 72% of franchisees to boost their delivery and online ordering capabilities.1 Driven by consumer demand, online ordering and delivery rose from 20% to 39% of total franchisee sales.1 What's more, 42% of franchisees surveyed have adopted nontraditional payment methods; digital payments have become the primary payment method for 28% of franchisees.1
Sure, most of TD Bank's survey sampling (86% of franchisees) offered some form of digital ordering and delivery prior to 2020, but the percentage of sales generated through these channels became much larger during the outbreak.1
Quick-service restaurants have led the pack in the development of digital capabilities. As Mark Wasilefsky, the head of TD Bank's Restaurant Franchise Finance Group, explained to Nation's Restaurant News: "Franchises have invested a tremendous amount of time, money and creativity in delivery and mobile ordering, but not all restaurants have adapted to off-premise sales to the same degree as the QSR space. We expect the shift to off-premise sales to be long lasting, and due to broad consumer acceptance of its added convenience, we believe it will likely become a permanent aspect of many franchises' business models."1
Of course, digital ordering isn't limited to delivery: Takeout, curbside and drive-thru are also key to off-premises sales. TD Bank survey data shows that 38% of franchisees have added drive-thru capabilities during the pandemic.1
Chick-fil-A's Online Ordering Takes Flight
Now, with more lockdowns looming as COVID-19 cases rise again, Chick-fil-A is spreading its digital wings with a nationwide launch of online ordering. The move follows the success of its "order ahead online" test at the brand's Baltimore and Washington, D.C., locations.2 Along with Starbucks, Wingstop, Chipotle Mexican Grill and Dunkin', Chick-fil-A was a foodservice pioneer in mobile technology. Its online order capabilities, however, were limited to catering purchases.

By making the complete menu available for ordering on its website, the chicken chain is sure to take its digital revenue to new heights. "The ability to order online from Chick-fil-A's full menu is one more way for us to show care to our customers by making the ordering process as seamless as possible," said Emily Thomson, a member of Chick-fil-A's customer digital experience team.2
When ordering on its site or app, customers can choose whether they want to retrieve their food by drive-thru, carryout or curbside pickup.
Captain D's Big News: A Much Smaller Restaurant
In another example of the transformative impact of the pandemic on the restaurant industry, quick service seafood restaurant Captain D's announced plans to open its first D's Express unit by mid-2021.3 The no-dining-room, reduced-footprint prototype will debut in Atlanta with a trim 960 square feet (down from the typical 1,964 square feet) and offer only drive-thru and pickup windows with no seating.3
While the D's Express concept was in the works last year, it has become exceptionally timely, given the rapid growth of drive-thru and carryout sales during the pandemic. "The thing we are most proud of is that we are kind of on the front end of this thing," said Phil Russo, Captain D's vice president of real estate. "It seems like a trend now. We feel this interest in the drive-thru business is the wave of the future. We're prepared for it."3
Mondelēz International Foodservice offers a wide array of trusted brands and custom culinary concepts to help you prepare and prosper as the foodservice landscape continues to evolve. Need more travel-friendly menu ideas? Looking to develop signature dishes or desserts for off-premise promotions? Let us know below and we'll be sure to connect.
1 Fantozzi, Joanna, "Online ordering and delivery jumped from 20% to 39% of total franchisee sales during the COVID-19 pandemic, according to TD Bank," Nation's Restaurant News, Oct. 22, 2020
2 Luna, Nancy, "Chick-fil-A adds online ordering after testing in summer," Nation's Restaurant News, Nov. 12, 2020
3 Ruggless, Ron, "Captain D's plans no-dining-room, reduced-footprint Express design," Nation's Restaurant News, Nov. 13, 2020