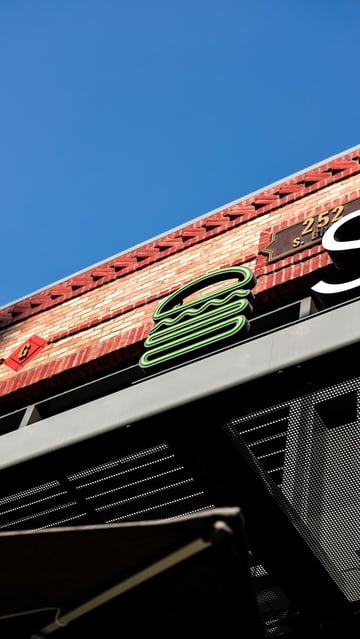 Drive-thrus continue to pick up speed as a revenue engine for fast-casual restaurant chains. In fact, as fast-casual and fast food brands blur, quick-service consumers across the board are accelerating demand for drive-thrus, according to survey data from the market research firm Technomic.1
Fast-food restaurants may have paved the way for the drive-thru trend, but fast casuals are picking up the pace to meet consumer demand. Given that 45% of fast-casual customers surveyed order at drive-thrus (the same percentage who order at the counter), it's no surprise that fast-casual brands are speeding up drive-thru integrations and innovations.1
What's more, the market's insatiable appetite for the ease and convenience of drive-thrus shows no sign of slowing down, despite the lifting of restrictions that stalled in-store traffic during the first few years of the pandemic. Instead, 25% of survey participants expect to increase their use of drive-thrus and 51% intend to keep it at the same brisk rate.1 And 22% warn that the lack of a drive-thru at fast casuals will drive them to go elsewhere.1
Chipotle Mexican Grill led the way for other casuals with the introduction of its first Chipotlane, which fueled huge sales.1 Shake Shack, Sweetgreen and many others entered the drive-thru business, and the race was on.
Now a $53.1 billion segment, fast casual still lags behind fast food, with less than a quarter of fast-food sales.1 But the pandemic and digital technology, along with a shift toward premium ingredients, have made the distinction between the two fuzzy.
That said, fast casual retains its appeal as a higher-end dining alternative, with 27% of consumers surveyed citing positive feelings about eating at fast-casual operations (versus 16% for fast-food restaurants).1
Taco Bell Defy Opens New Road for Drive-Thru Innovation
In another sign that drive-up and pickup innovations are fast-tracking the future of fast casuals, Taco Bell has opened a much-anticipated unit designed to "redefine the drive-thru."2 Located in Brooklyn Park, Minnesota, the two-story restaurant branded "Taco Bell Defy" brings together an array of advances, including a drive-thru with four lanes and digital check-in screens with QR codes for mobile orders.2
"Taco Bell Defy is an incredible innovation for our brand, and one that's meeting our consumer in a really unique way," explained Taco Bell President and Global Chief Operating Officer Mike Grams.2 "For decades, we've been committed to providing a fast, safe and friendly drive-thru experience; now with our bold goal of creating a two-minute or less drive-thru experience for customers of this concept, Taco Bell Defy is the future."2
Created by disruptive design consultancy Vertical Works, Taco Bell Defy is "a creative, technological solution for a faster, contactless experience for as many Taco Bell fans as possible and is poised to be the future of quick-service dining," said Lee Engler, co-founder and CEO of Border Foods which operates the unit as a franchisee.2
The off-premises revolution in foodservice has created high demand for travel-friendly dishes, desserts and drinks. The acclaimed chefs at Mondelēz Foodservice are here to help optimize your menu for sales on-premises and off. Complete the form below and share your thoughts on the sweeping changes that present new challenges and opportunities for today's foodservice operators. Need fresh ideas? We're here to help you navigate the shifting landscape with culinary concepts that go far with today's drive-thru and delivery-hungry consumers.
1 Lalley, Heather, "Fast Casual Customers are Starting to Expect a Drive-Thru," Restaurant Business, June 6, 2022
2 Jennings, Lisa, "Taco Bell's long-awaited 'redefined drive-thru' to open Tuesday in Minnesota," Nation's Restaurant News, June 6, 2022