Posted in Technology on October 13, 2020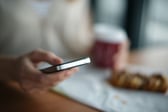 Customers love to sink their teeth into loyalty programs, which can serve up a feast of rewards for repeat customers—and a steady stream of revenue for operators.

As digital technology becomes more sophisticated and margins tighten due to restrictions on dine-in services, loyalty programs are becoming the revenue engine du jour. Major restaurant chains (Panera Bread, McDonald's and Taco Bell, to name a few) are serving up app-enabled loyalty programs—and now White Castle is joining the feeding frenzy.
White Castle's first-ever loyalty program, Craver Nation, launched in September after a successful test run in Louisville, Kentucky, this spring. Available at all 362 White Castle locations, the program can be accessed through the burger giant's website and mobile app. Instead of the traditional loyalty program, which allows customers to accrue points for purchases and redeem those points for rewards, White Castle is following the emerging trend of offering personalized rewards and perks for their most loyal customers (dubbed "Cravers") based on purchasing patterns tracked on the app.
Just for signing up for the program, customers receive a free combo meal offer, including four sliders, a small order of fries, a small soft drink and $10 worth of additional coupons. Already in the planning stages pre-COVID-19, the program was fast-tracked to become a personalized and targeted customer experience once the pandemic hit.
"We can tailor offers to the individual based on what they indicated is important to them," White Castle Vice President Jamie Richardson told Nation's Restaurant News. "It's an ongoing conversation that's not static. You don't just answer this question today and we know you for life. Some days, you might not want that triple cheeseburger. … It needs to be transparent. I think the conversation [with customers] will get more sophisticated as time goes on."1
Once limited to dine-in customer service, hospitality has migrated to the digital environment, where it remains safe from the fallout of the pandemic and also offers the ease and convenience of a few taps or clicks. "Anything we can do to make the White Castle experience easier for the customer fits right in with [the] heart of our hospitality strategy," Richardson said. "People are looking for simplification, and we think this program achieves that."1
Feeding an Insatiable APPetite for Rewards
Spurred by a surge in usage of its app during the COVID-19 outbreak, Taco Bell rolled out a tiered version of its loyalty program that rewards customers with points for every dollar spent and allows them to redeem their points for free food. Once they earn 250 points, customers reach the "Hot" tier where they can claim a complimentary Crunchy Taco, Bean Burrito or Baja Blast. Reserved for those who spend $200 or more in one year, the "Fire" tier entitles them to extra perks, including 11 points for every dollar spent, and upgraded items, such as free Chalupas.
As customer demand heated up, the Mexican quick service chain reworked its loyalty program into the tiered model. As Zipporah Allen, Taco Bell's vice president of digital experiences, put it when the overhauled program launched in July: "We've been listening to our customers and really architecting the program for some time. Our fans have been asking for a loyalty program—specifically, a loyalty program with free food."2
Like White Castle, Taco Bell plans to leverage data gleaned from its loyalty program to tailor the experience based on members' purchasing behavior. "Over time, we are building the foundation to get much more precise and learn a lot more about our customers," Allen said.2
According to Anne Fischer, senior vice president of customer experience for Papa John's, the pizza chain's loyalty program has been the secret sauce to its growth this year. For Q2 2019–Q2 2020, loyalty visits and sales are up 12% and 30%, respectively, without discounting.3 In a September webinar organized by Nation's Restaurant News, Fischer shared that customer insights gained through the program are being leveraged to inform menu innovation, and new product launches and personalized offers are targeted to customer segments. What's more, membership in the experience-based program continues to grow rapidly.3
To learn how Mondelēz International Foodservice can help drive digital sales, reach out below. Put our trusted brands and culinary ingenuity to work for your operation. Contact us today.
1 Fantozzi, Joanna, "White Castle launches 'Craver Nation' loyalty program with personalized perks," Nation's Restaurant News, Sept. 11, 2020
2 Luna, Nancy, "Taco Bell's revamped loyalty program features 'Fire' level for superfans," Nation's Restaurant News, July 9, 2020
3 Fischer, Anne, "Papa John's Secret Ingredient for Driving Growth During 2020," Nation's Restaurant News, Sept. 24, 2020