Posted in Desserts on October 17, 2023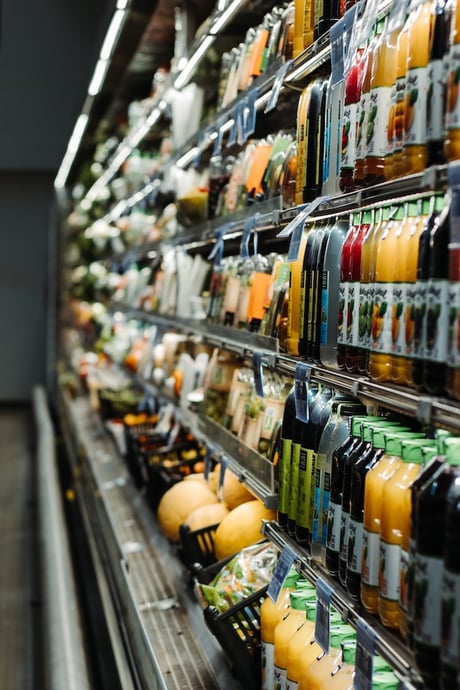 Quick bites just keep picking up speed in our fast-spinning world. Every day, snacks are a go-to for on-the-go consumers across the globe. In fact, 71% of consumers surveyed in the U.S. and abroad snack at least twice a day, according to the latest State of Snacking Report from Mondelēz International.1 What's more, 55% of households replace a meal with snacks each week, underscoring a preference of many small plates over a single entree.1
Small plates lend themselves well to sampling variety and create opportunities for socialization and connection with colleagues, friends and family, without the time commitment involved in preparing and consuming full meals. Eight in 10 people surveyed said they snack to connect with others, and 7 in 10 go so far as to say the "sharing snacks with others is my love language."1 In India and Mexico, the vast majority of households reported a weekly ritual of gathering to enjoy a snack together.2
As we explored in "Snacking and Socialization: A Successful Formula for Serving Customers in 2023" and "Small Bites, Big Sales: Foodservice Feasts on Snacks to Feed Bottom Line," small bites are a big deal for foodservice operators hungry for business-boosting menu innovation.
Food Network Champion Chef Maeve Rochford of Sugar & Scribe Bakery in La Jolla, California, emphasizes the importance of exploring snackable and shareable varieties that offer creative flavor fusions. In an interview with Mondelēz Foodservice, she said her bakery menu has more snackable options. "We like trying out new things on our brunch menu too," she said. "We recently started offering a Jumbo Cinnamon Roll with OREO Cookie Pieces for a limited time. It's insanely delicious, and definitely encouraged to be shared with family and friends."
The market research firm Datassential found that consumers are sweet on snacking desserts with grab-and-go convenience. "Desserts aren't just for dining in, and snacking on a sundae or taking a work break with a brownie is becoming more and more common as many consumers report eating their last dessert as a snack," advises Datassential.2 "Capitalize on that snacking tendency by adding grab-and-go sweets by checkouts or by adding take-home dessert options to the menu."2
Let's C About Snacks: Grab-and-Go Takes Off at C-Stores
Convenience stores are a top go-to for grab-and-go items, with a long history of 10% annual growth in the category.3 Every week, 22% of consumers (1 in 5) shop c-stores for grab-and-go foods, compared with 16% who purchase them at grocery stores.3 During the pandemic, the trend shifted from grab-and-go to grab-and-go-home, as consumers established a pattern of making c-store purchases of quick snacks for household members.3
"Consumers are now evolving the previous 'grab-and-go' mindset to a 'grab-for-myself-and-other-people' behavior," said Stephanie McMahan, category leadership, small store shopper insights, North America operating unit, Coca-Cola Co.4 "While time is always a consideration, when consumers are on their way home to hungry household members, the speed of grab-and-go-home may be even more appealing."4
The Kwik Trip convenience store chain offers two types of grab-and-go-home foods: hot and ready to eat, and heat it when you get home. "We are seeing both of these segments grow," said Kwik Trip Foodservice Director Paul Servais. But he cautions, "it is a hard business to break into," and "no one has completely figured this out."4
Patrick Sebring, vice president of c-store sales at Smithfield Culinary, a wholesale products company for foodservice operations, offered this advice: "When getting started, it's best if retailers do a bit of experimentation. With limited space and facing difficult labor issues, consider offering a couple of different items/packaging types at first and see how it goes. Look at what sells versus what doesn't."4
Mondelēz Foodservice serves up a feast of resources to help you make informed menu decisions. For more expert insights across foodservice segments, be sure to visit Your Business. For recipe ideas and inspo, check out our Culinary Center. Hungry for custom menu solutions tailored to the unique needs and challenges of your business? Simply reach out below.
1 Mondelēz International and The Harris Poll, Fourth Annual State of Snacking 2022 Global Trends Study
2 Datassential, Foodbytes:Dessert Decadence, 2023
3 PMW, " C-Stores See Rising Demand for Grab-and-Go-Home Food Offerings," June 15, 2022
4 Hanson, Angela, "Grab-and-Go-Home Is a Rising Foodservice Occasion for C-stores," Convenience Store News, May 15, 2022