Posted in Trends on August 16, 2022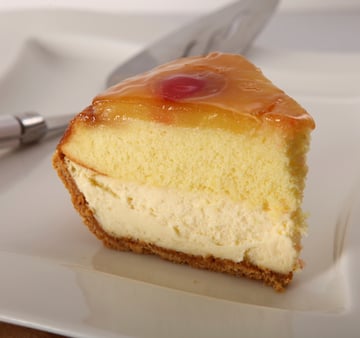 'Tis the season—for watermelon. It's summer, and the indulging is easy with the fruit and vegetable varieties of the season going through their annual growth spurt on menus everywhere.
This year, watermelon is particularly popular, not only for its refreshing quality but for its health halo as part of mixed fruit beverage concepts.
1
The pandemic has put wellness top of mind and menus, and watermelon is riding a wave of popularity as a beverage booster that enhances hydration.
Renowned for its superfood smoothies, the wellness and sustainability-oriented juice chain Main Squeeze Juice Co. touts the fruit, composed of 92% water, as a way to hydrate while enjoying an especially satisfying seasonal flavor.1 The brand's Watermelon Hydrate Juice is a creative concoction that adds coconut water, pineapple and lemon to bring an elevated wellness appeal to the table. The company is committed to sustainability through its "100% Plant-Powered menu," which protects the environment with packaging that is biodegradable and recyclable.2
The Nekter Juice Bar chain is making a splash this summer with the return of its limited-time watermelon-based lineup, including the Watermelon Sorbet Bowl, Watermelon Cooler Juice and Watermelon Berry Smoothie.1 As co-founder and Chief Visionary Officer Alexis Schulze put it: "We've created these watermelon-forward items to taste indulgent while remaining fresh, healthy and nutritional. Our guests continue to love them every year!"1
Yet another chain in the brimming wellness juice shop market, Juice It Up! Features a smoothie and bowl spiced with the Mexican seasoning Tajín as part of its "Sandía Loca" (Spanish for "crazy watermelon) line.1
"Not only does watermelon pack a ton of flavor and functionality on its own," said Susan Taylor, Juice It Up! president and CEO, "but we've also brought in ingredients like cucumber, pineapple, strawberries, coconut and Tajín to add refreshing layers of taste and texture for a flavor fiesta that lasts all summer long!"1
Of Peaches and Beaches: Other Fruit-Based LTOs Shine Bright This Summer
Summer menus are also peachy-keen this year, according to the market research firm Datassential, which determined that peaches are the highest indexing flavor across an array of limited-time offer categories. Peach flavors proliferate in beverages (white peach), teas, pies and salad ingredients.3 Starbucks' Peach Green Tea (also available with lemonade) and Dunkin's Peach Passion Fruit Refresher are examples of the power of peach to quench operators' thirst for sales this summer.
Casual dining chain Red Robin hits the sweet spot with its Pineapple Upside-Down Cake Milkshake, a summery mashup that merges pineapple juice, cake flavors and vanilla soft serve in a lusciously creamy concoction topped with a pineapple slice.
As we explored in "Hot Sellers: Summer Flavor Forecast Calls for Wave of Appetite-Whetting Trends," pent-up demand for the sun and fun of summer after two years of COVID-19 restrictions has made seasonal flavors like watermelon, peaches and passion fruit all the more appealing.
Looking for fresh LTO concepts to jump-start seasonal sales? At Mondelēz Foodservice, our team of acclaimed chefs specializes in creating culinary concepts that help make foodservice operations across segments stand out from the competition. Check out our Culinary Center for inspired ideas for summer LTOs like our scrumptious and refreshing Pineapple Upside-Down Cheesecake Pie with HONEY MAID Graham Crust. Reach out below for customized menu solutions for your operation.
1 Thorn, Bret, "Watermelon proliferates on menus this season," Nation's Restaurant News, July 7, 2022
2 Main Squeeze Juice Co., Our Mission, 2022
3 Foodbytes, Summer Trends, Datassential, 2022