Posted in Millennials on February 23, 2023
Mondelēz International's 2022 State of Snacking Report studied consumer preferences from around the world. One clear conclusion: One size does not fit all when it comes to snacking, as consumers are taking a more mindful approach to determine their preferences.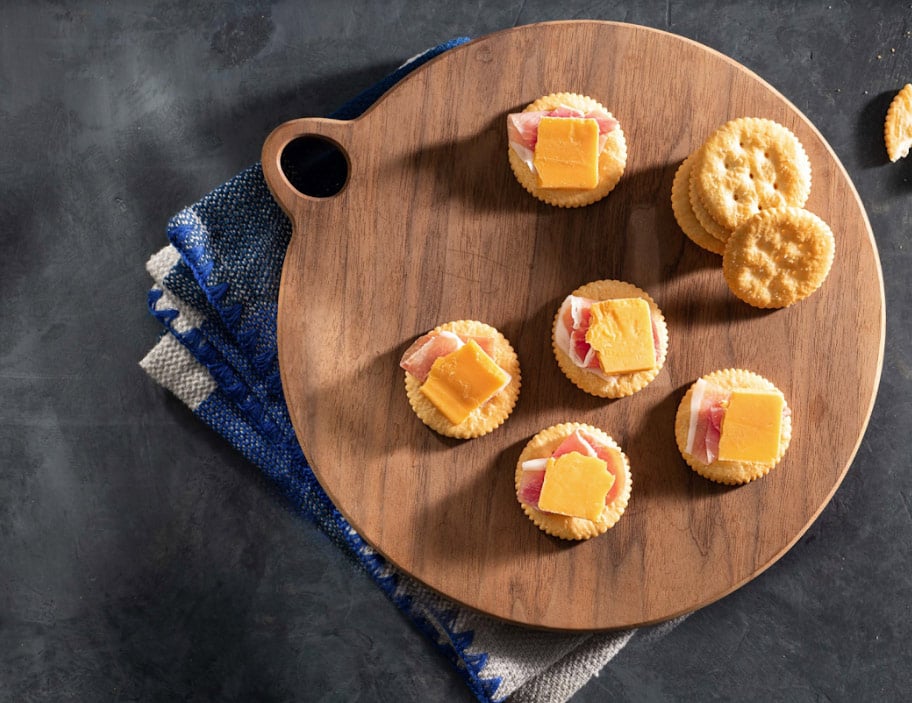 A 2021 German study, outlined in Psychology Today Magazine, tells us what we probably already know from personal experience. Individual preferences are the driving forces behind our snack choices and our brain reacts when we enjoy our preferred snack selection. The Mondelez International 2022 State of Snacking Report goes beyond the science behind snacking, as the results indicate that consumers are being more mindful than ever, with several factors influencing their snack preferences. Most notably, consumers are increasingly drawn to snacks in the better-for-you category.
State of Snacking Report
In a summary of the fourth annual Report, the global consumer trends study by Mondelēz International, the Harris Poll and Ipsos, Mondelēz International CEO and Chairman, Dirk Van de Put, notes that "As consumers continue to prioritize snacking in daily life, we also see consumers making an effort to be more mindful and present while snacking."
Van de Put continued, "The findings of this report, in combination with our robust, proprietary snacking insights and knowledge estate, help inform our strategy – so that, in turn, Mondelēz International can continue to deliver on consumers' evolving preferences and become the global leader in snacking."
Snacking Frequency Is on the Rise
According to data released by the International Food Information Council in its 2022 Food and Health Survey, "nearly three in four Americans (73%) snack at least once a day, a substantial increase compared with those who said the same in 2021 (58%). The top reasons for snacking include being hungry or thirsty (34%) and viewing snacks as a treat (25%)."
"Half of Americans (52%) snack in the morning hours, 71% snack in the afternoon, and 67% snack in the evening or late night. Snacking in the morning (46% to 52%) and afternoon (65% to 71%) has increased significantly since 2021. Fruit (43%) is the snack most often sought in the morning, while those who snack in the evening gravitate toward savory/salty snacks (40%), candy, chocolate, and other treats (38%), and cookies, cake, and ice cream (37%)."
A "Better for You" Backdrop
In a recent news release from Fact.MR, a market research and competitive intelligence provider, "The global better-for-you snack market is estimated at $28.5 billion in 2022 and is expected to expand at an impressive 6.7% rate during the forecast years of 2022-2032. The health benefits provided by better-for-you snacks is the main reason for rapid market expansion."
"The COVID pandemic accelerated consumer health awareness and significantly impacted eating choices. Demand for mindful snacking has fueled the rapid adoption of better-for-you (BFY) snacks," noted the FactMr report, while pointing to a growing opportunity for snack sellers as consumers seek to achieve dietary objectives. These include "reducing calories or gluten intake or enhancing nutrition, as consumers are searching for unusual ingredients that can provide both nutrition and flavor."
A Nuanced Approach to Snacking
In their analysis of the Mondelez study, Food Ingredients First points out that "well-being is top of mind for consumers around the world, as they embrace a broader definition of nourishment. Majorities say their physical (76%), mental (78%), and emotional (79%) health are very important, with two-thirds attesting that all three pillars of health are very important (63%)."
Not One Size Fits All
As consumers consider their preferences, snacking is clearly not a one size fits all proposition. The State of Snacking Report points to numerous additional areas of mindful consideration, beyond nutrition and healthier snacks, establishing the importance of individual factors that influence snacking preferences.
Those factors include the following:
Cost consciousness
Brand familiarity
Plant-based food interest
Packaging sustainability
Indulgence Remains a Driving Factor
A key finding of the Mondelez report relates to indulgent snack choices. While better-for-you snacks are on a growth fast track, consumers still enjoy indulgent snack products. "Indulgent snacking is an intentional pursuit, with eight in 10 consumers (80%) saying they are selective about the indulgent snacks they choose. Consumers are also making an effort to be mindful and present while enjoying these types of snacks, as over three-quarters (78%) are more likely to take time to savor indulgent snacks."
Takeaway for Operators
With snacking on the rise, how can a convenience services operator benefit from an understanding of their customers' mindful approach? Malcolm McAlpine, Channels Marketing - Branded Snacks and Confections for Mondelēz, always advises operators to pay attention to the data. McAlpine stresses the importance of category management – putting the right product in the right place at the right time, for the right demographic.
With the knowledge that snacking is not a one-size-fits-all proposition, operators should consider specific location demographics when evaluating the preferences that will drive sales. McAlpine urges operators to reach out to their Mondelēz International sales representatives and use the wealth of data that is available, including the 2022 State of Snacking Report, to make optimum product selections.
Read more snacking trends at Mondelēz International's insights channel.