Posted in Technology on May 16, 2023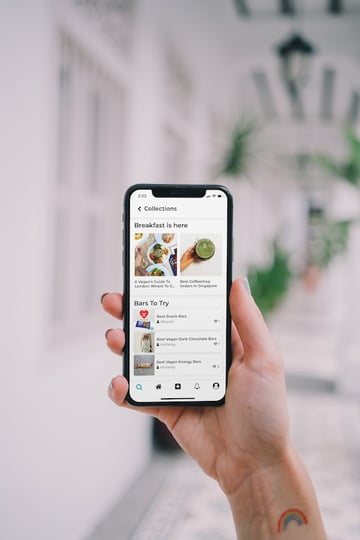 As the foodservice industry continues its feeding frenzy of technology integrations, the digital landscape evolves and next generation tech emerges.
Take self-order kiosks. These touch screens have become touchstones in the evolution of digital technology as a go-to source of solutions for mitigating dependency on labor and streamlining the customer experience. The kiosks have transitioned from novelty to mainstay at many major restaurant chains, including McDonald's, Shake Shack and Panera.
John Oakes, CEO of Revenue Management Solutions, a digital services provider for the restaurant industry, is bullish on the stampede to greater kiosk utilization. "We think 2023 is shaping up to be the year of the kiosk. Some of the world's largest brands are already using kiosks," he said.1 "Meanwhile, as we support planning for QSR brands, we field daily requests about the channel due to the plus-side benefits. The most obvious use of the kiosk is to gain more efficient labor utilization. But brands with smart upsell strategies are also realizing larger checks and higher margins."1
As we explored in "Digging Deeper Into Digital: Restaurant Chains Ramp Up to Meet Consumer Demand," the expansion of digital solutions is key to long-term growth. But sometimes, small is the next big thing—and the evolution of the kiosk may be a case in point. Some smaller restaurant brands and tech experts expect the smartphone to become a kind of mini kiosk in consumers' pockets and render the in-store kiosks obsolete.
Not only do they foresee the smartphone increasingly utilized as a less expensive alternative to the in-store kiosk; but they also see it as a way to "create more efficient and frictionless interactions between guests and operators, and also between employees and managers," reports Nation's Restaurant News.2
The appeal of the smartphone as a mini kiosk that can maximize cost efficiency and convenience for consumers and operators is so strong, industry leaders are predicting smartphones will ultimately replace kiosks. As Stratis Morgan, Brooklyn Dumpling Shop CEO, put it: "The best part is that the customer already made the purchase (of a phone) for us. The kiosk is going the way of the fax machine."2
On Tap: Branded Apps Serve Up Smart Savings and Rewards
In addition to functioning as a hand-held kiosk, smartphones can double as an engagement tool that seamlessly combines the convenience of online ordering with a conduit for loyalty rewards. Restaurant-branded apps build the consumer's appetite for remote ordering and tap into their taste for accumulating rewards with each purchase. They can also redirect customers away from third-party delivery apps, which eat into profits with high commissions.
"The ROI of a cleverly designed loyalty program can hopefully move their clients away from the ordering apps that claim a 30% commission," said Don Smith, director of business development, sales-POS Canada for point-of-sale solutions provider Givex.3

Modern Restaurant Concepts, a multinational restaurant platform focused on better-for-you concepts like Modern Market Eatery & Lemonade, is enhancing its loyalty program with a points system that rewards customers with 10 points for every dollar spent.3
"Given a pending recession and more competition for guest dollars, putting focus toward improving customer loyalty is something I feel we'll hear a lot more about in 2023," said Beth Hardy, vice president of marketing for Modern Restaurant Concept.3 "Technology can help provide an even better guest experience through reliable and appealing loyalty programs and first-party online ordering. It can even improve order accuracy and hospitality through fast and convenient customer service platforms, both of which help retain guests and increase their frequency."3
As the tech revolution shows, foodservice feeds on innovation—and operators need to bring fresh ideas to the table to acquire new customers and keep existing customers engaged. The acclaimed chefs at Mondelēz Foodservice specialize in elevating menus with a unique mix of trusted brand ingredients and culinary ingenuity. Be sure to visit our Chefs Culinary Corner for Inspiration Guides and chef-favorite recipes.
1 Modern Restaurant Management, "2023 Outlook and Challenges Restaurants Will See, Part 11," March 25, 2023
2 NRN Staff, "36 restaurant industry predictions for 2023," Nation's Restaurant News, Dec. 21, 2023
3 Cansler, Cherryh, "3 restaurant tech trends with staying power in 2023," Fast Casual, February 2, 2023