Posted in Technology on February 7, 2023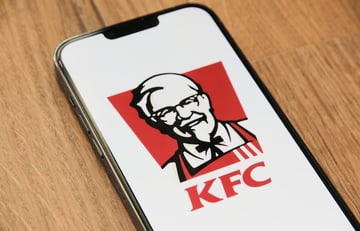 It's official: Digitally driven foodservice has made the transition from convenience to expectation. Once a nice to-have, digital options became pandemic-propelled necessities that are now the norm.
In fact, according to restaurant tech company HungerRush, nearly 80% of consumers surveyed expect to use technology to order at casual restaurants.1 And it turns out not only is digital pivotal at the point of purchase, but it's even more important as a pathway leading to purchase. Digital visibility is vital, with 85% of the survey sampling saying that they consider online reviews and other information a determining factor in their choice of restaurants.1
Online ordering is particularly prevalent among younger consumers. Sixty-five percent of respondents under 30 order online, followed by phone (62%), restaurant apps (51%) and third-party apps or in store (38%).1
The survey also underscores economic factors that are influencing dining choices—notably, fluctuating gas prices are compelling consumers to opt for dining at local restaurants, and half are limiting how often they dine out.1
That said, technology looms even larger as an incentive to attract and retain customers. For example, 72% surveyed consider personalized communications from restaurants important.1 As a result, restaurants that collect consumer data and tailor customer communications and promotions to reflect customer preferences are more likely to develop brand loyalty than those who do not.1
Pecking Order: KFC Commits to Tech Integrations from A to Z
Given such data, it's no wonder major chains have made technological integrations a top priority. Take KFC, which is testing a variety of technologies at locations around the world as part of its commitment to expand customer access and operational efficiency.2 The focus is on growing the iconic chicken chain's digital capabilities to enhance the consumer experience. As KFC CEO Sabir Sami explained: "We want to digitize every order. It's a better consumer experience and gives us a better ability to understand consumers and predict what they will be buying in the future."2
Digital sales have taken flight for KFC—up 8% year over year—and the digital mix has risen to 40%.1 That's hardly chicken feed, but executives for Yum! Brands, the parent company of KFC, have stated their goal of reaching 100% digital sales mix across the entire brand portfolio.
With 86% of the chain's more than 24,000 restaurants already equipped with order-ahead digital capabilities,2 how much more tech is on the table for integration? For one thing, KFC is building on the success of its 100% digital store in Thailand and rolling out the format on a global scale.2
Back-of-house enhancements for conventional stores include tablets and smartphones for managers and Bluetooth temperature sensors.2 More ambitious tech in development from Yum! Brands' RED Innovation Team includes AI, robotics and the Internet of Things (technology that uses sensors and actuators to generate and transmit data from everyday objects).
KFC also plans to resolve its lack of a loyalty program—a glaring gap given the success loyalty brands like Taco Bell have experienced. "Loyalty is an important part of our global ecosystem and if you look at what it's done for Taco Bell, digital sales have grown tremendously," said Yum! Brands CFO Chris Turner, who pointed out that Taco Bell's loyalty program was pivotal in propelling the brand's digital sales from zero to upwards of $3 billion.2
(To learn more about digital innovation at Taco Bell and other fast-casual chains, be sure to read our post, "Foodservice Turns Inside Out: Restaurants Reinvent Themselves for Off-Premises Business.")
From travel-friendly dishes for your permanent menu to signature concepts that help kickstart sales as limited-time offers, the acclaimed chefs at Mondelēz Foodservice specialize in optimizing menu mixes for today's unique challenges. Browse our Culinary Center for inspired recipe solutions 24/7. Reach out anytime for custom menu solutions to help your operation thrive as we head into the new year.
1 Canham-Cline, Aneurin, 79% of diners expect option to use technology to order from casual restaurants, Restaurant Dive, December 13, 2022
2 Kelso, Alicia, "How KFC is working to 'digitize every order',"Nation's Restaurant News, December 14, 2022