Posted in Technology on May 31, 2022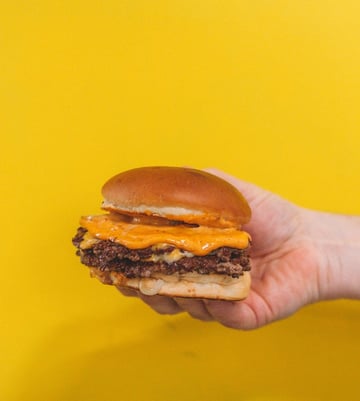 Accelerated by the pandemic, the technological revolution reshaping foodservice encompasses all segments, and vending is no exception. In fact, some of the most amazing advances are found in vending machines, which have gone from simple stand-ins for quick snacks to go-to sources of an ever-widening variety of hot and cold meals.
As reported in our post "New Normal: Restaurant Industry's Appetite for Change Reaches Fever Pitch," integrated technology and AI continue to serve up once-unimaginable robotic solutions to maximizing operational efficiency and minimizing the impact of labor shortages and costs.
The new normal for vending machines is increasingly sophisticated yet simple-to-use robotics that produce made-to-order, restaurant-quality food—quickly and efficiently, without need for restaurant staff or any brick-and-mortar overhead. Dubbed "Food ATMs" by international food and restaurant consultants Baum + Whitman,1 these next-gen vending machines are becoming increasingly prevalent and poised for exponential growth as contactless and cost-efficient foodservice solutions.
"In addition to working alongside workers, we're seeing a wave of complex vending machines ... basically robots in decorated boxes ... serving pizza, salads, coffee, blended juices, hot and cold meals in bowls, and various pastas," reports Baum +Whitman.1 These vending machines will be placed in supermarkets, office buildings, hospitals and schools, and even some restaurants will use them to supplement their own hand-labor production.1
Burgers and Beyond: Vending Machines Feed Need for Innovation
As more and more breakthroughs emerge, it's clear that the future of vending has arrived, and it tastes delicious. Promoted as "the world's first burger in a box,"2 RoboBurger is among the latest examples of vending taken to a whole new level. Co-founder Dan Braido calls it "a whole new kitchen shoved into 12 square feet," and his partner Audley Wilson sums up a key benefit in an increasingly tight and costly labor market: "No more wondering if the chef or staff is sick."2
Launched at the Newport Center Mall in Jersey City, NJ this April,2 RoboBurger enables hungry shoppers to custom order a burger with choice of ketchup, mustard and cheese or all three. For $6.99, payable by card, Apple Pay or Google Pay, the machine creates a delicious, chargrilled burger in about six minutes.2
Approved by food monitoring and water quality watchdog NSF International, the machine has a self-cleaning system that ensures safety.2
With ingredients like a 100% pasture-raised Pat LaFrieda beef, toasted-to-order potato bun, Wisconsin cheddar cheese and Heinz ketchup, it's no wonder RoboBurger is getting rave reviews on social media. "My dream to have a robot cook me a hot meal finally came true, and it happened in a New Jersey shopping mall," wrote Bridget Carey for tech news and consumer electronics review outlet CNET.3
Meanwhile, Yo-Kai Express, a high-tech company that specializes in the development of robotics-based "autonomous restaurants," has rolled out a vending machine that produces hot, made-to-order ramen and rice bowls that rival the best efforts of Asian restaurants. A viral TikTok video from foodie influencer @pepperonimuffin shows the machine in action at the Ontario International Airport as it dishes out delicious Taiwanese beef noodle soup for $13.99.
With more than 5.5 million views, the clip captures the ease and convenience of the machine in the type of environment known for its rushed pace and sub-par food options.
Forty-five seconds is all it takes for this marvel of modern vending to produce a steaming bowl of ready-to-eat ramen.4 Designed to make gourmet-quality ramen varieties on demand 24/7 in high-traffic areas, the Yo-Kai Express vending machine is appearing in a growing number of locations, including the San Francisco Metreon shopping and entertainment center, the University of Arizona Global Center and the Aloft Hotel Santa Clara.4
As technologies evolve, culinary creativity must keep pace. At Mondelēz International Foodservice, our acclaimed chefs specialize in creating concepts for a wide variety of formats and applications with trusted brand ingredients. Looking for menu enhancements that meet the demands of today's tech-driven market? Contact us below to learn how we help optimize your menu with dishes, desserts and drinks that keep customers coming back for more.
1 Baum + Whiteman, 2022 Food and Beverage Forecast, October 30, 2021
2 King, Rebecca, "Would you eat a burger from a vending machine? People in New Jersey are," USA Today, March 30, 2022
3 Carey, Bridget, "RoboBurger Made Me a Messy Burger, and I'd Do It Again," CNET, March 25, 2022
4 Yo-Kai Express, yokaiexpress.com