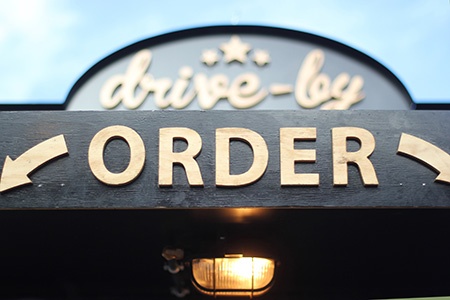 As competition heats up, labor costs rise and demand for quick, convenient snack and meal options grows, operators across segments are turning to technology for solutions. The faster and more efficiently they can serve customers, the more robust the bottom line is likely to be. High tech, higher check average, lower costs seems a suitable mantra for foodservice operators in the digital age.
As the market research firm Mintel notes in its new report, Foodservice Trends 2018, consumers are short on time and patience. Technology advances that enhance convenience and affordability can go a long way with busy diners whose lives demand flexibility.
With more than one in five Americans having worked part or full time at home in 2016, and nearly one in 10 dining out to work remotely, consumer expectations are shifting to a more flexible foodservice model with the technology needed to offer dining and delivery on demand.1 And with workers migrating their professional lives from cubicles to casual, de facto workstations in coffee shops and other work-friendly foodservice environments, offering free Wi-Fi has become a must for many operators.
Parting Ways with Dayparts
A quarter of Americans dine out because they don't have time to prepare meals at home,1 and eating occasions may be increasingly difficult to lock into any set schedule. As the lines between the consumer's personal and professional hours blur and the rigidly structured, daypart-driven model gives way to anywhere, anytime foodservice, operators will need to be more nimble.
Operators are leveraging automation technology, including self-service kiosks and mobile apps, to better accommodate consumer demand for flexibility both on premises and off. The Little Caesars pizza chain is testing a "Reserve-N-Ready" mobile order option that lets customers pick up their food in a heated self-service area. Dunkin' Donuts offers pay-in-advance, skip-the-line mobile ordering nationwide with its DD Perks membership app.
Meal kits provide the convenience of delivery and equip consumers with everything they need to prepare meals anytime they want. Once limited to third-party subscription services like Blue Apron, meal kits are now being offered by some restaurants under their own brand names, as Restaurant Business reports.2
Tech Delivers Sales
Hudson Riehle, senior vice president of research for the National Restaurant Association, points out that most industry growth has been driven by delivery, with 60% of sales attributed to food consumed off premises.3 Often overlooked is the role that advances in packaging technology has played in the expansion of delivery. As Riehle explained: "When you look historically at carryout and delivery, it has focused on pizza and fried chicken and other items that transport rather well. Today there are a lot of developing packaging options that will allow different cuisines to transport well without compromising the quality."3
Given the ever-accelerating need for speed, advances in automation technology will become increasingly important in shifting resources toward enhancing food quality and safety. "Going forward," Riehle said, "the ability to use new equipment and new techniques at restaurants is imperative to ensure organizations remain viable. Equipment suppliers have the ability to shorten the labor requirements on site."3
According to the 2018 Forecast Study from Foodservice Equipment and Supplies magazine, 39% of operators surveyed plan to boost their budgets for foodservice equipment and supplies in the new year.3 As growth projections are contingent in part on technology, it makes sense for the foodservice industry to look for innovations in on- and off-site automation to deliver a robust return on investment.
What are your thoughts on how technology is transforming the foodservice business? Care to learn how our brands can help you sell more effectively? Connect with us below.
1 Topper, Amanda, Mintel Foodservice Trends 2018
2 White, Lisa, "Restaurants Take On The Meal Kit Boom," Restaurant Business, Aug. 15, 2017
3 Carbonara, Joseph M., "FE&S' Forecast 2018: Steady as the Foodservice Industry Grows," Foodservice Equipment & Supplies, Sept. 1, 2017