Posted in Mobile on August 21, 2017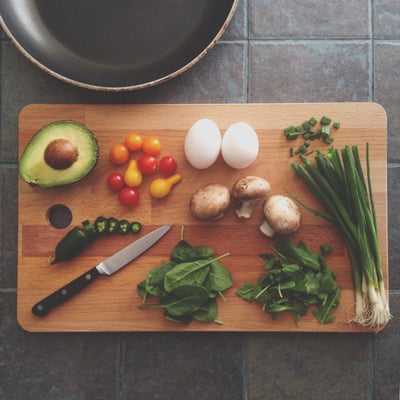 It looks like meal kits are digging in for the long haul—and the future could be a feast of subscription revenue. Designed to deliver fresh, pre-measured ingredients to time-strapped consumers hungry for convenient meal solutions, the global meal kit market topped $1 billion in 2015, according to the market research firm Technomic.1
Fresh-food subscription services are shifting the way consumers think about eating at home, eliminating the need for food shopping and providing an all-in-one solution, complete with simple recipes and high-quality ingredients, to make preparing meals easier. The subscription plans, billed directly to the consumer's credit or debit card, also simplify paying for meals.
The United States of Meal Kit Mania
Though meal kits were initially a niche overseas phenomenon, the U.S. market gained 40% of the global consumer base and is expected to grow by a factor of 10x over the next five years.1 "We project the fresh-food subscription market in the U.S. alone will grow to a multibillion-dollar market over the next five years," said Erik Thoresen, principal at Technomic Inc. "This growth is fueled by growing consumer acceptance of the subscription service model, as well as a strengthening food culture within the mainstream market."1
Based on a proprietary study of 4,500 consumers from the United States, Germany, United Kingdom, Australia, Netherlands, Denmark and Sweden, Technomic projects that worldwide revenues from fresh food subscriptions will top $10 billion by 2020.1
According to survey results from Mintel, another research firm specializing in the food and beverage industry, 2 in 5 cooking adults consider meal kits a good value for the price.2 The same number think that meal kits are just as good as home-cooked meals.2 Young adults are most likely to agree on both counts, leading Mintel to conclude that the growth prospects for meal kits is positive, given a consumer base that continues to grow its financial resources and families.2
Delivering Investors the Whole Kit and Caboodle
While meal kit companies continue to proliferate, they tend to be privately held, limiting insight into their revenue and subscribers. With Blue Apron's filing for an IPO, the company is positioning itself to become the first publicly traded subscription meal delivery service company. Blue Apron revealed that in the few years since its debut in 2012, it has delivered more than 156 million meals.2 What's more, it has grown its revenue ten times over, from $77.8 million in 2014 to $795 million in 2016.2
In a market that is becoming increasingly competitive and saturated (grocery stores are experimenting with their own meal kits and restaurants are streamlining ordering and delivery with apps2), the key to differentiation and long-term growth may be product innovation. Typically limited to dinner, meal kit services may need to expand their repertoire to other dayparts and offer breakfast, lunch, dessert and snacks.
While meal kits simplify cooking from scratch and reinvent the concept of the home-cooked meal, takeout/delivery services like Grubhub and UberEats eliminate the need for consumers to spend time in their kitchens. Grubhub revenue reached $120.2 million in one quarter last year, and the company now processes approximately 271,100 deliveries daily, doubling its delivery volume compared to only a few years ago.3
Snack and dessert kits may be the next progression for fresh-food subscription services, enabling consumers to create hybrids and mashups that satisfy demand for convenient build-your-own options and innovative flavor profiles. At a minimum, meal kits may present opportunities for the inclusion of popular snack and dessert brands that pair well with the meals offered.
How do you think the meal kit foodservice trend is influencing the industry? Any ideas for integrating meal kit concepts into your foodservice or restaurant operation? Deliver your thoughts below.