Posted in Trends on March 1, 2022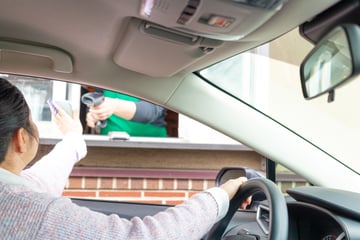 Consumer data offers a feast of insights that foodservice operators can use to feed the bottom line. Find the choice cuts and you just might gain an edge on the competition.
With pandemic-related disruptions still reshaping the industry, it's more critical than ever to have a seat at the table when insights are served. Consumer review and recommendation platform Yelp, for example, has reported some interesting findings about consumer price sensitivity and the impact of inflation.
Use of inflation-related terms like "more expensive," "higher prices" and "used to be cheaper" reached a five-year high in consumer reviews during the fourth quarter last year—a spike of nearly 30% compared with the same quarter the year prior.1
In December 2021, prices rose 8% at quick-service operations and 6.6% at full-service restaurants.1 Data firm Black Box Intelligence found an increase in negative consumer sentiment about value, with diners questioning whether they are getting their money's worth as menu prices rise.1
Price Problem, App Solution: The Down-low on Downloads
In contrast to Yelp's findings, Geofencing technology company Bluedot reports that 63% of consumers surveyed have been impacted by price increases, with 32% ordering less and 31% visiting less.2
That said, Bluedot also found that a whopping 90% would opt for a restaurant app if it provided access to better prices2—a clear indication of the appeal of apps as a gateway to greater value and a tool to build customer loyalty.
In September 2021, apps were the channel where consumers (36%) were most likely to spend the most money, followed by drive-thru (23%).2 And with 1 in 2 consumers ranking points and/or dollars off as the most important benefit of a loyalty program,2 apps that make value central to the customer experience have become essential sales drivers.
The exponential growth in restaurant apps and drive-thrus set the stage for drive-thru chains to expand in a surge of sales. As reported in a previous post, sales at Sonic Drive-In have reached unprecedented heights during the pandemic. Now Checkers and Rally's plans to add more than 60 stores this year and continue the momentum it gained in franchise expansion in 2021 with signed deals for 90 locations.3
To mitigate labor challenges, the brand has tapped tech innovations like automated drive-thrus equipped for voice-activated ordering.3 What's more, the Checkers and Rally's rewards app offers a robust array of benefits, including points earned for every purchase, in-app transactions, and the ability to earn extra points and rewards for referrals.
Mondelēz International Foodservice has a long track record of success in developing innovative menu mixes that meet the demands of evolving markets. From signature dishes to scrumptious desserts to creative beverages, our chefs combine exceptional culinary ingenuity with trusted brand ingredients. Leave us a message below to let us know your challenges and we'll be happy to discuss all we can bring to the table.
1 Lalley, Heather, "For Consumers, Delivery Reigns But Buffets are Bouncing Back, Says Yelp Report," Restaurant Business, January 27, 2022
2 Bluedot, The State of What Feeds Us, Volume 5, September 2021
3 Maze, Jonathan, "Checkers and Rally's Turn to Unit Growth," Restaurant Business, January 28, 2022