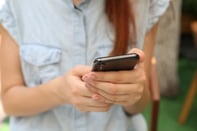 It's become a key fact of foodservice today: The pandemic has hastened the pivot to off-premises business for restaurants across America. Forty-two percent of restaurant operators surveyed by Rewards Network, a restaurant rewards platform provider, have added delivery, and 31% plan to continue to invest in it—a clear indication that the service is here to stay.1
DoorDash has surged to the front of the pack as the third-party delivery service of choice during the pandemic. The platform's sales have skyrocketed 110% since the beginning of the year, and its market share has grown from 42% to 47%.1 Having increased its presence in the suburbs prior to the pandemic, DoorDash was well-positioned to pick up business from suburbanites sheltering at home.1
And yet third-party delivery fees continue to be a flash point of frustration for consumers and operators. The problematic impact the fees have on margins leaves operators scrambling for ways to mitigate them. Restaurants typically pay third-party delivery platforms a 20% to 30% commission.2 Pre-pandemic, these costs were a concern. During the pandemic, with the closing or limiting of dine-in services, they have become an even greater drain on revenue.

But now a study of consumer attitudes toward delivery pricing has determined that consumers prefer to order delivery directly from a restaurant rather than through a third party.3 The study found that when consumers surveyed were informed that using a third-party provider for delivery costs a restaurant money, their preference for receiving delivery directly from the restaurant was heightened.4
Based on the study's results, restaurants may still charge for delivery but should frame the additional cost as less than what would be charged by a third-party service.4 Or, if operators wish to continue fulfilling orders through third-party platforms, they may consider raising prices on delivery items—a scenario which consumers surveyed found reasonable and fair, provided takeout pricing was promoted as a discount from the delivery menu.5
The study also found that charging a flat fee or one based on distance traveled was perceived more favorably than fees based on a minimum order requirement.5
Big Brands Make Delivery Rewarding
Major chains such as Taco Bell, Wendy's, Denny's and Starbucks are reclaiming consumers from third-party services through loyalty programs with rewards that can only be redeemed through the restaurant app.
"This next phase for us is really getting serious about driving a one-to-one relationship with the customer through our loyalty program," explains Zipporah Allen, vice president of digital experiences at Taco Bell.6
Starbucks, meanwhile, has enhanced its loyalty program to allow members to earn stars/reward points by paying with cash, credit and debit cards. Customers also have the option to "select" digital payment systems such as PayPal.
As a way of thanking customers for their business during the pandemic, Denny's is offering its rewards members free delivery through the end of the year. Available through the fast casual's website or app, the program is open to nonmembers during the August sign-up period.7
"Improving loyalty apps provides a massive opportunity for chains to maximize profits and enhance customer satisfaction during the pandemic," says Brian Levine, vice president of strategy and analytics at digital consultancy Mobiquity. "With a huge decrease in the number of people who are actually willing to visit stores in person, mobile applications enable companies to service their customers in new digital ways, including mobile order ahead, contactless pay, and delivery or curbside pickup."6
At Mondelēz International Foodservice, we offer customized menu solutions to help ensure off-premise success. Tap the power of our brands and the expertise of our chefs to drive digital and delivery sales and turn a challenging time into a more profitable one.
For travel-friendly dish ideas, be sure to browse our Culinary Center, where you'll find a feast of to-go and delivery-friendly recipes for meals, snacks and desserts.
Use our Contact us page or drop us a line below to share your thoughts about the shift to takeout and delivery or for information on how we can help you boost sales and manage margins as the pandemic continues to impact business.
1 Guszkowski, Joe, 4 Trends Defining Delivery During COVID-19, Restaurant Business, Aug. 4, 2020
2 Kimes, Sheryl E. and Chen, Chaoqun, Consumer Perceptions of Restaurant Delivery Fees, July 2020, p. 3


3 Kimes and Chen, p. 8
4 Kimes and Chen, p. 9
5 Kimes and Chen, p. 10
6 Luna, Nancy, "How restaurant chains are reclaiming digital sales lost to third-party delivery," Nation's Restaurant News, July 29, 2020
7 Ruggless, Ron, "Denny's offers rewards members free delivery," Nation's Restaurant News, July 27, 2020