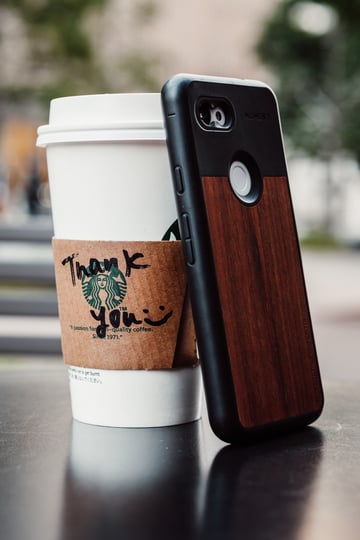 Pre-pandemic, build-your-own was on the verge of becoming a big foodservice trend as operators strove to satisfy millennials' appetite for culinary experimentation and customization. But fallout from COVID-19 forced restaurants to trim menus and refocus on core offerings, leaving little room for mix-and-match varieties and personalized mashups.
Tightening margins and dine-in restrictions pushed delivery and takeout front and center, forcing buffets and broad menus to the back burner. But operators had a secret weapon in the war against same-old, same-old dishes and desserts: secret menus. These off-the-menu combinations of ingredients already in supply made customization pandemic-proof. Because the ingredients are already on hand, secret menu items provide a level of customization that requires minimal effort from employees. Secret menus also present opportunities for restaurants to maximize food and beverage inventories and reduce waste.
By adding a personal touch and some flexibility, secret menus can help build customer loyalty and repeat business as well. Survey results show that regular customers spend 67% more than newcomers, and an increase of a mere 5% in customer loyalty can lift profits by as much as 100%.1 What's more, restaurant chains can charge extra for items that require combinations of ingredients, making secret menus especially margin-friendly.
Big Chains, Big Sales, Not-So-Big Secrets
Fast casual and fast-food chains have been quick to serve up meal alterations tailored to the market's taste for novelty. These special-request meals make the most of ingredients while banishing menu boredom and keeping customers coming back for de facto signature dishes.

Chick-fil-A, for example, flies under the radar of the chicken sandwich wars and veers off the menu with The Spicy Char, a chargrilled, unbreaded chicken fillet served on a bun with toasted dill pickle chips.2 For especially hearty appetites, burger chain In-N-Out offers the "4x4," a four-patty cheeseburger slathered with secret sauce and piled with your choice of toppings.2 A secret menu item that has become so popular it's not so secret anymore, McDonald's grilled cheese sandwich is a masterpiece of culinary resourcefulness. This slice or two of American cheese grilled between a hamburger bun is even available with a tomato slice for extra zest.2
Starbucks, meanwhile, is brewing up buzz on social media for secret menu beverages that influencers popularize. The coffee juggernaut's matcha/chai latte combo generated a lot of interest on TikTok, where the rapper Lizzo posted a video of herself enjoying the customized concoction.3
Now, Starbucks is beta testing a program that invites select customers on social media to order LTO custom drinks online or in-app. Participants can try the chain's new mixed Iced Matcha Latte/Iced Chai Latte or the Pink Drink Remixed, which adds vanilla cream cold foam to the Pink Drink on the official menu.3
As a Starbucks spokesperson told Nation's Restaurant News, "Starbucks is always exploring innovative ways to enhance the customer experience. Our customers and partners often come up with creative customizations, and we look forward to hearing feedback on their experience using this digital ordering feature."3
Want innovative ways to spark curiosity and satisfy demand for customization while maintaining favorable margins? Mondelēz International Foodservice combines trusted brand ingredients and celebrated culinary expertise to develop innovative concepts that keep customers coming back for more. Reach out below to learn how we can help unlock the secret of success for your operation as the industry transitions into the post-pandemic era.
1 Andrews, Colman, Restaurant Chains with the Happiest Customers, 24/7 Wall St., March 23, 2020
2 Eat This, Not That! Editors, The Best Secret Menu Options at Your Favorite Fast-Food Chains, Eat This, Not That! June 30, 2021
3 Fantozzi, Joanna, "Select Starbucks customers are being invited to order secret menu items via Facebook and Instagram," Nation's Restaurant News, July 2, 2021