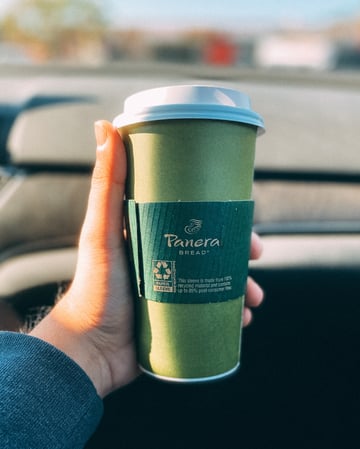 Looking for a return to "normal" in the foodservice industry as COVID-19 retreats? Even as restrictions are lifted and vaccination rates rise, the far-reaching impact of the pandemic—and the innovations it made necessary—continue to reshape the foodservice landscape.
Take menus, for example. Major chains trimmed them early on during the outbreak as an emergency measure to offset falloffs in customer traffic and layoffs among staff—critical factors which made it necessary to streamline operations. Dine Brands Global, which owns Applebee's and IHOP, shrank their menus by a third.1 The cuts had been in the planning stages before the pandemic, according to former CEO Steve Joyce, but the dramatic decline in sales in mid-March 2020 made the slimmed-down menus a must.1
Taco Bell, Olive Garden, McDonald's and other top chains also pared down their menu mixes, with positive results for operational efficiency and margin management. According to McDonald's, leaner menus translated into faster drive-thru service. Meanwhile, at Olive Garden, concentrating on top-selling items has helped drive sales. (In early 2020, 48% of orders were for top 10 menu items; a year later, that number had risen to 55%.1)
This approach "makes it easier for our restaurant teams to consistently execute our highest preference items, which means we are serving our most popular dishes to more guests," said Rick Cardenas, Darden's president and chief operating officer, during a March 2021 earnings call.1
"2020 was all about menu optimization," according to John Oakes, CEO of consulting firm Revenue Management Solutions. "A lot of restaurant chains modified their menus … to increase throughput, ease operations and maintain margins."1
While we all welcome the post-pandemic business environment that's slowly emerging, rising costs, supply chain snafus and labor shortages continue to make focusing on favorites vital for restaurant operators who need to manage margins as efficiently as possible. "Minimal waste, maximum return on investment" is the mantra moving forward.
No wonder the National Restaurant Association cited "Streamlined Menus" as the No. 1 restaurant trend for 2021. "Full service operators got lean fast, reducing inventories and developing menu items they could make well with a smaller staff," the association reported.2 "These items had to travel well and be what customers craved. Expect menus to stay trimmed in coming months."2
Panera Bakes New Store Concept to Help Sales Rise
Menus aren't the only thing being redesigned, as pandemic aftershocks continue to move the industry in new directions. From its double drive-thru with a dedicated pickup lane to upgraded kiosks and contactless dine-in, Panera's next-generation store redesign is a composite of innovations for which coronavirus was the catalyst.
Scheduled to open this November in Ballwin, Missouri, near Panera's St. Louis headquarters, the new concept brings together the chain's forward-thinking off-premises technology and enhancements to the dine-in experience, including baking ovens in the front of the store to enable customers to see baked goods being made.
"Innovation is core to who we are, and with our new next-generation Panera concept, we are doing what we've always done—keeping a personalized experience for the guest at the heart of everything we do," says Eduardo Luz, Panera's chief brand and concept officer. "We're doubling down on what has always made Panera unique—creating human connection through caring associates and a warm, inviting environment filled with the smell of freshly baked bread—while continuing to be a leader in digital access for the off-premise world."3
To help innovate and balance your menu for maximum sales with minimum waste, Mondelēz International Foodservice combines celebrated culinary expertise with popular brand ingredients. We're ready to help your operation step up to the plate to overcome the challenges and take advantage of the opportunities that lie ahead as the industry moves into the post-pandemic era.
Need answers and insights to help you move forward with confidence? Check out our Industry News page, and while you're there, sign up for our complimentary Snack & Desserts Solutions program, which provides access to exclusive content, recipes, hot new products and more. As always, feel free to reach out below to learn about custom menu solutions for your foodservice operation.
1 Thorn, Bret, "Restaurant menus will stay lean, efficient and smart in 2022," Nation's Restaurant News, May 18, 2021
2 2021 Restaurant Trends (National Restaurant Association, January 2021), p. 1, https://restaurant.org/research/reports/foodtrends
3 Fantozzi, Joanna, "Panera Bread's new café redesign features a double drive-thru and a new brand logo,"Nation's Restaurant News, May 20, 2021