Posted in Trends on June 15, 2021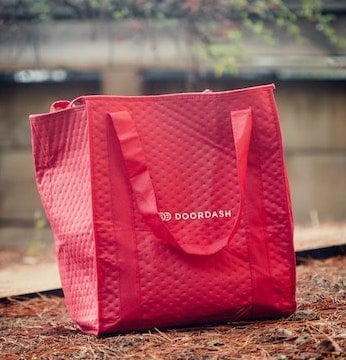 The pandemic put a lot on the restaurant industry's plate. Dine-in restrictions and shutdowns. Safety concerns. The seismic shift to off-premises channels. The rise of third-party delivery and fallout from delivery fees. The mad dash to digital integration and online and in-app ordering. It all added up to a perfect storm of unparalleled challenges, and everyone—from independent operators to major chains—scrambled for ways to weather it.

The impact of COVID-19 on the restaurant business has proved far greater than any prior recession, according to data from market research firm The NPD Group. In the third quarter of 2020, restaurant transactions dropped 27%,1 and foodservice operator spend was down 19%.2 Home cooking heated up last year, driving a 31% increase in sales growth for small kitchen appliances. Eighty-two percent of meals were sourced from home, and 70% of restaurant dinners were eaten at home.3
While restaurant traffic is still significantly below pre-pandemic levels, it's growing steadily. Yet despite the increase in traffic (-97% in April 2020 compared with -52% in February 20214) with restrictions lifted and vaccination rates rising, off-premises channels remain on-point and in-demand with consumers. As of February of this year, carryout sales increased 8%, drive-thru 19% and delivery 128%.5
What's more, the consumer appetite for digital commerce grew dramatically last year, with digital ordering traffic up 113%—an increase from 8% to 19% of all orders, while 42% of grocery shoppers ordered food online.6
Digital, Drive-Ins, Done? Not Quite.
Will the digital ordering feeding frenzy continue, post-pandemic? A new report from DoorDash found that subscribers to the third-party delivery platform's DashPass loyalty program are ordering more than ever.7 In fact, DoorDash had another record quarter in Q1 2021, with total orders (+219%) and gross order value (+222%) reaching new heights.7 Revenues, meanwhile, rose to $1.08 billion (+198%)—in spite of warnings from the company's executive leadership that a slowdown was imminent.7

As DoorDash CEO Tony Xu explained, "The impact of reopening really has been more muted than we expected, certainly, when we were looking at this last fall and even as we were starting to prepare for this toward even last summer."7
Another brand that picked up major momentum during the pandemic: Sonic. The burger chain's drive-thrus became magnets for consumers hungry to get out of the house for a convenient meal while minimizing risk of exposure to the virus. With U.S. system sales up 21%—to $5.7 billion—last year, Sonic surged ahead of Panera and Pizza Hut to earn recognition as the 11th largest chain in America in Technomic's Top 500 Restaurant Chain Report.7
Sonic President Claudia San Pedro attributed a big part of the company's success to its carhops—the staff who greet and serve guests at the drive-ins. This element of friendly human interaction and customer service enhanced the experience at a time when human contact was curtailed while sheltering at home.
"We received so many comments from carhops on their friendliness," San Pedro said. "It was not just a transaction, but people connecting and appreciating the connection."8
Sonic was growing pre-pandemic,8 and its record sales during the pandemic is likely to continue to propel it forward. The brand's increased awareness among consumers and reputation for customer service and family-friendly convenience position it for ongoing growth.
At Mondelēz International Foodservice, we offer celebrated culinary expertise and in-demand ingredients to help your operation transition into the post-pandemic foodservice landscape. For menu innovation with the right balance of off- and on-premises culinary concepts, contact us below.
1 Harpell, Megan, "2020 to 2022: What Happened and Where Do We Go from Here?" Fast Forward to the Future: NPD Food Summit, April 2021, p. 2
2 Harpell, Megan, p. 4
3 Portalatin, David, "Fast Forward to the Future," Fast Forward to the Future: NPD Food Summit, April 2021, p. 4
4 Portalatin, David, p. 13
5 Portalatin, David, p. 5
6 Portalatin, David, p. 6
7 Guszkowski, Joe, "Frequent users helped DoorDash weather reopening trends," Restaurant Business, May 14, 2021
8 Maze, Jonathan, "Sonic gave customers a needed experience during the pandemic," Restaurant Business, May 13, 2021