Posted in Technology on January 31, 2023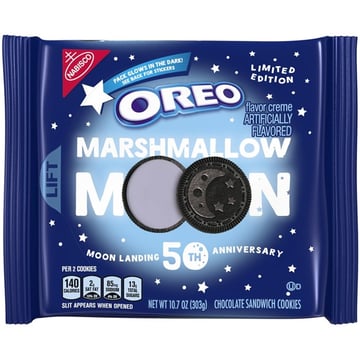 The new year requires new thinking for a fresh batch of opportunities and challenges. As a result, market research firms like Mintel serve up an end-of-year annual report that forecasts emerging trends and the impact they're likely to have in the new year and beyond.
Throughout 2022, Let's Chat Snacks has been covering technology's transformative impact on foodservice, from robotics to delivery and everything in between. In its latest Global Food and Drink Trends report, Mintel projects that technological advances in 2023 and following years will expedite efforts to reach the right consumer.
"Brands will share information on e-commerce sites to ensure their stories and benefits reach consumers who rely on their smart assistants or smart refrigerators to filter out items that do not meet their pre-set preferences," Mintel reports. "Consumers also might have the option in the coming years to shop in the metaverse. Future virtual stores could be curated based on specific health claims or priorities such as ethical certifications."1
Forty-two percent of online shoppers surveyed in the U.S. would like to tap technology to simplify the search and browsing process.1 In the U.K., nearly a quarter of consumers surveyed expressed interest in shopping in the metaverse.1 The intangible yet imaginative appeal of the metaverse grew significantly in 2022, as we explored in the post, "The Real (and Virtual) Deal: Restaurant Sales Spike, Metaverse Marketing Mounts." Mintel research indicates that the metaverse trend will grow as the technology advances.1
Earth to Foodservice: Appetite Grows for Space-Themed Concepts
Mintel also foresees a focus on cosmos-oriented marketing as space tourism becomes more commonplace and the public increasingly turns to the limitless potential of space technology as a source of inspiration and innovation.1 Mintel cites Coca-Cola's limited-edition flavor Starlight and Papa John's Planet Chorizo as examples of space-inspired product launches.1
Renowned for its out-of-this-world chocolate wafers and creamy vanilla filling, OREO has also explored fun space themes, including the 2019 limited-edition launch of Marshmallow Moon Oreos in honor of the 50th anniversary of the Apollo 11 lunar landing.2 Stuffed with purple marshmallow-flavored creme, the cosmic cookies came in three designs: an astronaut, a rocket ship, and a crescent moon. The packaging even glowed in the dark. And in 2021, OREO announced that it was offering its Double Stuff cookie variety as a welcome gift to any UFOs that visit earth, complete with three-acre-wide OREO logo landscaped into a green field to celebrate their arrival.3
The appeal of space-themed food marketing will be especially strong among younger consumers, Mintel predicts: "As Earth endures its various crises, consumers—especially young people—will regard the stars above as a dream destination, casting space as a symbol of hope, positivity and global cooperation for marketers to revere. The undiscovered novelty of outer space has a particularly unsullied charm for Generation Z, who are disillusioned with the world as it is."1
Full Deck: Gift Cards Go Digital, Deliver Sales
Despite the focus on the future (a source of constant worry for 78% of adult Gen Zers, according to Mintel1), some oldies but goodies are being reinvented in the digital age with positive results and long-range implications.
Restaurant gift cards, for example, are trending as a reliable revenue stream and source of e-commerce sales, especially during the holiday season, when restaurants sell the lion's share of their gift cards for the year.2 Nearly 40% of gift card redemptions at casual restaurants happen in the first quarter of the new year, reports the global bank and investment firm Credit Suisse.4 Since the start of the pandemic, which galvanized the business, digital gift card sales have grown steadily. They generated a 31% increase in 2022 compared with the previous year.1
"Just like other parts of the industry, the pandemic helped cement the rise of e-Gifts," said Lee Barnes, chief data officer at Paytronix, a customer insight and AI analytics firm for restaurants and retail.4 "This year we saw that reflected in how restaurants promoted their gift card programs, but we're also seeing it in other ways. eGift, for example, can underpin an online ordering solution in which people load money onto a card that they spend through an app. Starbucks is famous for this. It's not just that consumers want digital gift cards—that's been happening for a while—but brands now acknowledge that trend and are targeting their offers at the market."4
The Jersey Mike's chain of sandwich shops has seen doubled its sales growth of digital gift cards through its third-party retailers since 1999.4 The Velvet Taco chain saw a 358% jump in gift card sales for December of 2021 compared with its annual average.4
At Mondelēz Foodservice, our celebrated chefs create innovative menu options that help feed your bottom line, regardless of whether customers are ordering digitally or in store. Today's hybrid model of on- and off-premises channels requires the right menu mix. Be sure to browse our Culinary Center for inspired recipe concepts and our Insights for a data-driven industry analysis. For custom menu solutions and ideas to help you resolve a specific challenge or optimize opportunities, just reach out below.

1 Mintel, 2023 Global Food and Drink Trends
2 Vargas, Chanel, Oreo's Marshmallow Moon Cookies Are Here! So Please, Give Me Some Space, Popsugar, July 16, 2019
3 OREO, Today's News Reveals UFOs Are In The Skies Above And OREO, Earth's Favorite Cookie, Is Making An Offering Of Milk And Cookies To All Who Are 'Out There', June 4, 2021
4 Kelso, Alicia, "In the digital era, gift cards are more critical than ever for restaurants," Nation's Restaurant News, December 6, 2022