Posted in Trends on November 22, 2022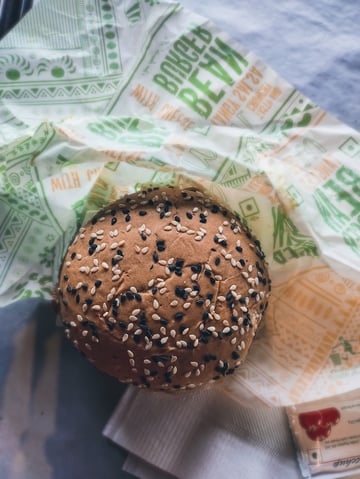 As the year draws to a close, there's a hearty appetite among foodservice professionals to look back at the culinary delights and highlights that stood out in the blur of menu mixes.
Prized for their ability to jump-start sales with signature and specialty items that add distinction to a menu, limited-time offers are a go-to testing ground for culinary experimentation, as explored in our previous post, "
Menu Momentum: Limited-Time Offers Bring Mix of Fresh and Familiar to the Table
."
LTO experimentation continues to rise to new heights with fearless flavor fusions and bold, buzz-worthy takes on the tried-and-true. As part of a yearslong trend of demographic-based culinary specialization, restaurant brands brought a feast of LTOs to the table in 2022 in a quest to cater to target audiences with specialty appeal tailored to their tastes.1
Market research from Datassential reveals how the astonishing range of unique LTOs in recent years reached a crescendo in 2022. But for its sheer uniqueness, Krispy Kreme's 2020 Big Apple Doughnut still takes the cake. Coated in a candied red apple icing shell with a green icing leaf sprouting from a pretzel stem, the stunningly creative Kreme-filled doughnut was available exclusively in New York and scored 74% for uniqueness in Datassential's SCORES platform.1 (The SCORES database compares LTOs based on a variety of criteria from thousands of restaurants across the U.S.)1
From Taco Bueno's Quesadilla Burrrger, which scored high for uniqueness and spiked a composite superstar score of 99 with millennials, to California Pizza Kitchen's Dodger Dog Pizza—a top scorer for uniqueness with Gen Xers—2022 was the year of LTO innovation. Mashups made the difference—and the bolder, the better.
"In general, the top-scoring items for uniqueness in SCORES this year were mashups of comfort foods, such as hot dog-topped pizza, barbacoa quesadilla benedict, orange chicken bao, chicken strips served hot dog style in hot dog buns and more," reported Datassential.1
As a top 10 scorer for flavor, chicken lends itself to experimentation, and consumers surveyed rated a variety of chicken LTOs highly for their uniqueness, including Beyond Fried Chicken at KFC (66%) and the Burrata Chicken Parm at Shake Shack (also 66%).1
Perhaps less expected was the proliferation of pickles in LTOs. Consumers ranked the Pickle Bacon Ranch Pizza at Hungry Howie's (63%), SONIC Drive-In's Pickle Juice Slush (71%) and Blue Moon Fried Pickles at Dave & Buster's (49%) as standouts for uniqueness.1
Encore! Encore! LTOs Return To Revisit Hot Streaks
While nothing piques curiosity like novelty, restaurant operators also realize that absence makes the heart grow fonder, as the return of various LTOs shows. Bojangles has brought back its Pork Chop Griller, Arby's fire-hot chicken sandwich Diablo Dare is returning after blazing a trail of sales earlier in the year, and Popeye's Cajun-Style Turkey is sure to gobble up sales again this Thanksgiving season. (For more on seasonal LTOs, be sure to check out our post, "Autumn Appetites: Consumers Fall for a Shift in Seasonal Flavors.")
Few LTOs have generated more buzz (or sales) than the McRib, which McDonald's has brought back for a "farewell tour," in what "could be" the consumer's last chance to enjoy this legendary pork rib sandwich.2 Created in 1981 as a unique addition to the McDonald's menu, the LTO reliably reappears to media fanfare'—and the swan song has amplified interest.
As Tariq Hassan, McDonald's USA chief marketing and customer experience officer, put it: "The McRib has developed a cult-like following over the last four decades that truly cemented its place in culture. But one thing our fans know all too well is that you never really know when—or if—the McRib is coming back. This 'Farewell Tour' is our way of sending this saucy, legendary sandwich out in style... at least for now... and gives both longtime McRib lovers and newbies one more chance to get a taste."2
From tried-and-true to take-it-to-the-next-level, the chefs at Mondelēz Foodservice combine culinary innovation with trusted brand ingredients to create LTOs that help drive sales. Hungry for expert tips? Check out our post "4 Tips for Crafting a Winning Dessert LTO." Crave a wide range of ideas and inspirations for signature dishes, desserts and drinks? Feast your eyes on our Culinary Center.

Whether you're looking to create a certain kind of LTO that will attract a specific consumer cohort or crave a concept with broad appeal, we're here to help elevate your menu. Reach out below to learn more about what we can do for your foodservice operation.
1 Datassential, FoodBytes Trend Report: Jaw-Dropping Fun & Freaky LTOs, October 2022
2 Kelso, Alicia, "McDonald's teases another farewell tour for the McRib," Nation's Restaurant News, October 24, 2022