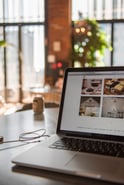 Tight margins have always been a hot-button issue for the restaurant industry. But with the coronavirus outbreak, feeding the bottom line has become especially challenging, and while delivery has been a boon to many operations, third-party delivery fees continue to drain profits.
In New York City, where 1,200 restaurants have gone out of business as a result of the pandemic and more closings are projected in the months ahead, officials have been taking action to curb the fees that can make third-party delivery problematic. The city council is extending a temporary cap on the fees, which can rise as high as 30%, and is now extending it until restaurants can operate at 100% dine-in capacity.1
With an initial expiration date of Sept. 18, the cap, which limits commissions to 20%, will instead continue until 90 days after restaurants have opened their dining rooms for full- capacity seating.1 Given the resurgence of infection cases in some states, 100% dine-in capacity seems a distant prospect.
Las Vegas, Los Angeles, Philadelphia, Seattle, San Francisco and Washington, D.C., are among the other cities that have temporarily capped commission fees from third-party delivery services.1
The Drive Toward Digital Delivers Next-Gen Foodservice
While cash-hungry foodservice operators scramble to balance the demand and costs of delivery, major brands such as Panera Bread continue to achieve greater efficiency and profitability with their off-premises models.
Technology is at the forefront of Panera's growth stategy. Customers of the fast casual chain, which allows orders through third-party platforms but delivers the food with its own fleet of drivers, continues its push to put technology at the forefront of its growth strategy. Customers will soon be able to receive push notifications of delivery status updates by mobile app, email and text.
The brand's investment in push notification technology—similar to what Domino's and other pizza chains use—is part of a comprehensive strategy to create a "balanced portfolio approach" encompassing the MyPanera app, text, email and Google search capabilities.2
"Customers will feel reassured about where their order is at any time, which might reduce calls and emails to the store asking where their food is," explained George Hanson, vice president and chief technology officer for Panera Bread.2 "Not only is it a push notification, but they can also ask for their order status at any time, so it's both a push and a pull."2
Panera push notifications will be available through the brand's app, third-party partner apps, and by ordering through Google. Mobile app and email push notifications will debut in September; text notifications will be introduced later in the fourth quarter of 2020.2
According to Hanson, Panera plans to take its digital capabilities far beyond customer service and into brand growth and transformation, with a focus on innovating its coffee subscription program and strengthening relationships with Google, Apple and other tech titans.2
As Panera and other major brands leverage technology to accommodate the shift to socially distant, digitally driven foodservice, watch for menus to continue to morph with the introduction of more travel-friendly options.
Mondelēz International Foodservice offers an esteemed brand portfolio and a commitment to culinary innovation to help your foodservice operation keep pace with a digitally transformed marketplace. Browse our Culinary Center for ideas and inspiration, and leave us a note below to learn more about how we are helping operators thrive in the age of COVID-19.
1 Luna, Nancy, "New York City approves extension of third-party delivery cap amid 1,200 permanent restaurant closures," Nation's Restaurant News, Aug. 28, 2020
2 Fantozzi, Joanna, "Panera Bread continues its technology investment streak with upcoming order status push notifications," Nation's Restaurant News, Aug. 27, 2020