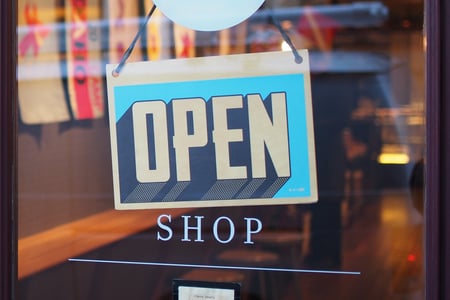 Given the insatiable millennial appetite for exciting new flavor experiences and interesting twists on traditional favorites, a fresh idea in ice cream should be milked for all it's worth—and it could be worth a lot. According to the International Dairy Foods Association (IDFA), about 1.54 billion gallons of ice cream and related frozen desserts were produced in 2015 alone, and the average American consumes more than 23 pounds of ice cream yearly.1

The ice cream industry is an American sales and jobs juggernaut, generating in excess of $39 billion and more than 188,000 jobs from coast to coast.1 A perennial favorite, ice cream is a business with staying power, with the majority of ice cream and frozen dessert manufacturers—many of them family-owned—having operated for more than 50 years.1


Global Reach, Universal Appeal

Mordor Intelligence, a market research and analysis firm based in Hyderabad, India, estimates that the global ice cream market will scoop up $89 billion by 2022, with a CAGR of 4.8%.2 Demand for low-cost, average-quality ice cream, however, is melting away as consumer preferences shift to premium ice cream.

Organic and low-fat ice cream have become a global foodservice trend, propelled by technological advances in refrigeration and storage and consumer insistence on optimal nutritional value.2 Mordor Intelligence notes that in the U.S. per capita consumption of low-fat ice cream has seen significant year-over-year growth, from 6.20 to 6.50 pounds,2 while the IDFA cites a 20-million-gallon increase in low-fat ice cream production for 2015.1

New, innovative flavors are a major driver for the ice cream market, which is increasingly dominated by varieties with impulsive, take-home and artisanal appeal.2 Driven by a desire for the hits-the-spot gratification ice cream provides, the impulse segment has consumed 39% of market share.2

Ice Cream at a Snacking Crossroads

Fresh, better-for-you ingredients and bold, build-your-own flavor combinations converge along with East and West in Thai rolled ice cream, which transforms an American classic with a new format from Southeast Asia.

Rolled up as creamy, sweet scrolls sprinkled with a choice of toppings, these wafer-thin ice cream confections made their way to the States via Malaysia, Cambodia, the Philippines and Thailand, where street vendors were the first to sell the frozen foodservice phenomenon.3 Now specialty ice cream shops devoted to the treat are rolling across the U.S., where it's being sold at a rapidly increasing number of locations.4

A Tasteful (and Tasty!) Presentation

With its unique performance-art presentation, made-to-order Thai rolled ice cream is gaining a reputation for being as entertaining to watch as it is enjoyable to eat. It's prepared in front of the customer by spreading a liquid ice cream base onto an ice-cold pizza dish–like tray where it freezes in seconds into a sheet. Then it's scraped with spatulas into tubes and placed in a cup with selected toppings.The eclectic mix of toppings encompasses everything from fresh-chopped fruits and green tea to chocolate and OREO cookies. By allowing customers to select their toppings, these shops are making them part of their process and adding an on-trend, build-your-own element to the experience.

Hot Sales at Frozen Moo

Truman Yeh, co-owner with Tommy Tang of Frozen Moo, a growing chain of rolled ice cream shops in the U.S., explained their success: "The biggest difference with this ice cream is that it uses fresh milk, cream, cane sugar, and fruit. There are no chemicals or preservatives. And it's not just ice cream. We provide an experience."5

What's more, rolled ice cream is trending in a big way on social media, garnering tens of thousands of posts on Instagram.6 No surprise, then, that Yeh, Tang and other rolled-ice-cream entrepreneurs are reaching people "from all walks of life and nationalities," as Yeh said, adding "Everyone loves ice cream."5

How do you roll when it comes to taking ice cream sales to the next level? To find out how we can help you top your highest ice cream sales, reach out to us below.