Posted in Snacking on October 28, 2021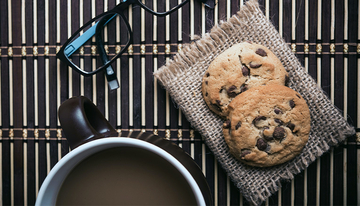 Driven by a need for nourishment, distraction and other factors,1 in recent years, snacking has become somewhat of a national pastime.
In 2020, 88% of adults said they were eating between meals just as often—or more—as the year before, according to Mondelēz International's annual State of Snacking™ report.2
Today, a number of foodservice operators are tapping into the growing consumer demand for snacks throughout the day, according to Arlene Spiegel, founder and president of restaurant and hospitality consulting firm Arlene Spiegel and Associates—which can potentially help escalate sales. Of the operators who've served snacks, 68% say they've been profitable.3
"Foodservice and retail operators have increased the depth and breadth of the snacks they previously may have offered," Spiegel says."Customers value artisanal, specialty items prepared by their favorite restaurants, as well as packaged retail brands that meet their criteria—[such as] sustainable sourcing, environmentally friendly packaging, natural and healthy, and fairly priced."
A New Kind of Nibble
Snacking has vastly increased since the COVID-19 pandemic's onset—including interest in branded products—and data indicates the trend will continue, says Malcolm McAlpine, Mondelēz International business manager, vending and foodservice, and branded snacks and confections.
Before the pandemic, midmorning was one of the largest growth areas for snacking—a period McAlpine says generally tends to be more focused around health and wellness, making it a good time to offer a healthy or functional type of food.
"People get more indulgent as they move through the day," he says. "Three o'clock in the afternoon, they need that pick-me-up—so you'll see them going down for coffee, and they're probably going to buy a more indulgent snack that's going to be more robust. You're seeing people in that evening period saying, 'I've been good during the day; I really want that comfort and indulgent-inspired treat.'"
As a promotional technique, some operators have chosen to break their snack items out under a separate menu header. Spiegel suggests opting for whatever will best capture diners' attention in online ordering, full-service restaurant and other settings.
"There is no one-size-fits-all solution," she says. "For customers who are placing an order at a counter, it is very easy to display a basket or tray of snacks near the POS for an impulse sale. For mobile and/or kiosk menu orders, snacks should be listed in their own category, with photos if possible."
Earlier this year, the California- and Nevada-based Farmer Boys restaurant chain launched its No Brainer Deals menu, featuring seven snack items in the $3-$5 range—including a Parmesan-crusted grilled cheese and a bacon, egg and cheese muffin, which Fred Slater, Farmer Boys' director of R&D and executive chef, says has been the biggest seller.
"We're definitely seeing our guests wanting to have that snack option between traditional mealtimes," Slater says. "For some, it could be a vanilla cold brew they can do after lunch or the French toast sticks, which is on our No Brainer Menu, and that could be a dinner item."
Designing the Ideal Items
The snack items restaurants offer don't necessarily have to be things that have been traditionally viewed as between-meal cuisine; 37% of consumers think any food can be a snack if the portion is small.4
Portability, though, can be key when creating a snack menu. Farmer Boys purposely chose packaging that would make its No Brainer Menu snacks easy to eat, Slater says.
"Most of these items we figured were going to be eaten in the car," he says. "We used to carry a different type of syrup and actually changed the company for syrup to have that mobile dipping cup that you can basically dip the French Toast Dippers in, instead of having to pour syrup on."
The No Brainer Menu, which originally was introduced as a limited-time offer, has since become a permanent item, based on customers' reaction.
"We saw how it was driving our shoulder periods, and it just made sense," Slater says.
When determining what type of snacks to serve, it's important to choose items that reinforce the restaurant's culinary point of view and food philosophy, according to Spiegel.
"Restaurants that offer snacks, or snack-size versions of regular menu items, need to stay on-brand," she says. "That means a fast-casual Mexican restaurant will have no credibility if it starts to offer carrot-raisin cupcakes—but [it] could offer signature Mexican chili brownies wrapped in a logo bag. A salad concept can easily package crudites and dip, as well as granola/energy bars."
Given the enthusiastic response to the items Farmer Boys and other eateries have introduced, snacks—whether consumed in the morning, after lunch or late at night—seem to be here to stay.
Whether operators decide to supply prepackaged or prepared-on-site fare, items that tie into some of today's popular food trends, ranging from eating healthily to an occasional sweet splurge, can help attract consumers who are looking for a burst of energy, break from work—or another reason to grab a light bite before their next meal.
For the latest in-depth dining insights, check out Seasonal Savvy, the next edition of our Culinary Inspiration Guide.

1 "How Consumers Approach and Think About SNACKING Today" (The Hartman Group, 2021)
2 State of Snacking™ report (Mondelēz International and The Harris Poll, 2020)
3 Snacking SNAP! Keynote Report (Datassential, December 2019)
4 Snacking Occasion Consumer Trend Report (Technomic, 2018)