Posted in Millennials on August 17, 2023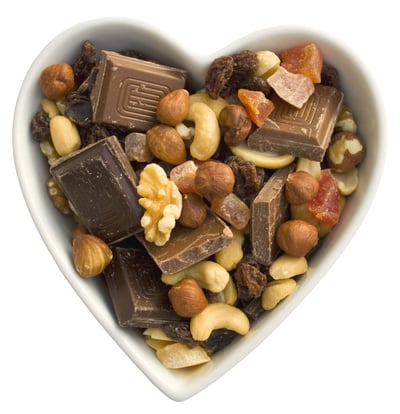 Photo 12405513 © Kavring | Dreamstime.com
Vending and micro market operators confirm that clients are requesting healthier choices and selections that satisfy dietary requirements.
Jon Holden, vice president of sales and marketing at Michigan-based All Star Services, has seen the interest in healthy snacks go full circle. "We are seeing the same trends re-emerge that we saw in 2019 and early 2020," said Holden. "During COVID, there was a switch to getting whatever we could possibly provide due to supply chain issues and making sure that everything was individually wrapped."
Today, Holden sees a clear interest in healthy snacks as a top priority among his customers. Holden's experience is in line with the 2022 Automatic Merchandiser State of the Vending and Micro Market Industry report, which points to robust growth in the healthy snacks category. Combined vending machine and micro market revenue gains for healthy items were up 40% in 2022, to $2 billion.
Eating Patterns and Trends
The 2023 Food and Health Survey from the International Food Information Council (IFIC) indicates that much of the interest in healthy eating is driven by an increasing number of Americans who are following a diet or eating pattern. Judson Kleinman, founder and CEO at Corporate Essentials in the greater New York area, said that his clients are not shy and are more than willing to tell an operator exactly what type of products they need. Everyone has some type of dietary restriction these days. Keto, vegan, sugar-free. Those are all definitely more in demand. Most of these product choices did not exist five years ago," he said.
According to the IFIC survey, "52% of Americans report that they followed a specific eating pattern or diet at some point in the past year. Gen Z (66%) and Millennials (63%) are more likely than Gen X (50%) and Boomers (41%) to have followed an eating pattern or diet. That said, Boomers saw a big increase in those following an eating pattern/diet (41%, up from 29% in 2022). The most common eating patterns or diets include high-protein (18%), mindful eating (17%), calorie-counting (12%), clean eating (12%), and intermittent fasting (12%)."
Arthur Siller, SVP of operations and business development at Evergreen Refreshments in Seattle, said he sees strong interest in cleaner snacks, such as low-calorie popcorn. "It's a healthy balance," said Siller. "There is interest in having healthy and nutritional snacks that align with a company's values, but employers also want to offer some niche items, some indulgent items for their employees to enjoy."
Better-for-You Success Story
Debbie McGaw, director of sales and OSC services at Five Star Food Service in Alpharetta, Georgia, said her customers are typically requesting specific snack categories rather than specific snacks and that most of the requests are focused on dietary needs, such as keto, gluten free, low fat, and low sodium items. McGaw pointed out that if a product is requested enough by several clients, it can become a regular selection, much like belVita®, a better-for-you staple on their snack menu, which illustrates how a healthy product can transcend into a bestseller.
Mondelēz International data, compiled primarily by Nielsen, outlines the success of belVita.
#3 cookie overall, behind only OREO® and CHIPS AHOY!®

#1 breakfast biscuit with a 93% share of the category.

Enjoys 81% brand awareness.

Consumed as a meal replacement 35% of the time.
belVita Breakfast Biscuits are certainly a great fit for operators, when looking at the IFIC study's top consumer motivators among those who are making an effort to adopt a new eating pattern or diet. Leading the way, "wanting to lose weight (43%), wanting to improve physical appearance (39%), wanting to feel better and have more energy (39%), and wanting to protect long-term health and prevent future conditions (33%). In comparison with last year, the top motivators have both increased — losing weight has jumped from 34% to 43%, and physical appearance has jumped from 31% to 39%."
Personalized Nutritional Needs
The 2022 Mondelēz International State of Snacking report offers data that highlights the growing consumer focus on personalized nutritional needs. According to the study:
90% of consumers around the world agree that everyone has different nutritional needs.

84% agreed that snacks should meet different nutritional needs for different consumers.

Around two-thirds (65%) are looking for snacks that are personalized based on their health needs.

68% agree they check nutrition labels on snacks before buying them.

54% of consumers are making an effort to eat more plant-based snacks.
William Mandile, director of customer experience at New York-based Marché, said that bringing in healthy products can highlight the difference between a great micro market or pantry service account and an average vending location. "For us, it has always been about healthy snacks," said Mandile, who noted that a client's pantry service budget must be considered before a commitment to healthy snacks can be made.
Mandile said that CLIF bars are a popular choice since they are a premium product, but can impact a pantry service budget, since they are so popular among consumers.Kleinman sees client requests and a focus on individual nutritional needs as an opportunity but believes that operators "should be proactive, be product experts and make sure we're communicating that to the clients." Kleinman added that account management must visit clients, show them new products, explain their benefits, and put an emphasis on providing healthy snacks, which are clearly a high priority based on client requests that his company is receiving.
Read more snacking trends at Mondelēz Foodservice's insights channel.