No longer limited to the occasional treat meant to tide consumers over until the next meal, snacking has become an integral part of their daily eating patterns. With nearly every American (94%) snacking on a daily basis1 and one in four millennials (the Super Snackers!) partaking four or more times per day,2 snacks are now defined more flexibly and enjoyed more frequently than ever.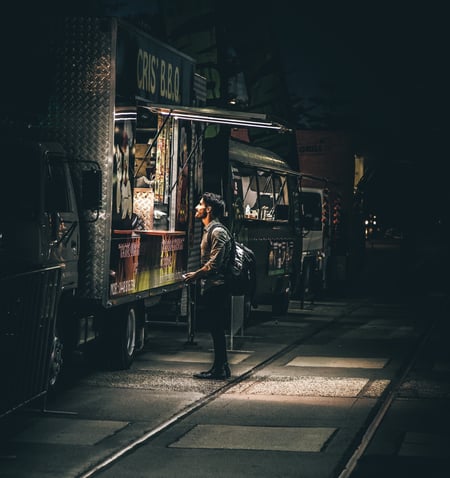 As its frequency increases, both as a between-meal interlude and a convenient replacement for breakfast, lunch or dinner, snacking becomes open-ended and the boundaries between it and traditional meals blur. Leading the charge are snack-hungry millennials. America's largest demographic group is also the generation most given to snacking.
2
Millennial snack mania
has helped propel the foodservice trend of anywhere, anytime snacking. Survey results show that 78% of millennials snack to stay full between meals, and 64% consider it an affordable way to replace meals.
2

Ready, Set, Snack!
According to Mintel research, convenience is one of the top priorities for American consumers, with 77% of survey participants citing their preference for ready-to-eat snacks over those that require preparation.1 Portable snacks are well suited for the on-the-go lifestyle of millennials, allowing them to grab a quick bite to fulfill the functional and emotional needs that drive their snacking behavior. Whether they're looking to satisfy a hankering (56%), boost energy (39%) or satisfy other need states, millennials turn to snacking to fuel and enhance their busy lifestyles.2
Other factors that have contributed to the exponential growth of snacking are, according to the market research firm Technomic, "the rise of smaller households that allow for more flexibility around meal times and sizes and the increasingly widespread notion of snacks as part of a healthful diet are driving this change."3 The better-for-you and clean label snack movements are helping to elevate perceptions of snacking. 20% of millennials surveyed believe snacking is better for you than eating three large meals a day.2
Piling Plates High with Potential Profits
America's snacking culture has become so ingrained, Mintel survey results show that 70% of consumers agree that "snack" could apply to any food item, leaving the door open to a wide array of consumer preferences and opportunities for foodservice operators.1
CSP Daily News compiled 5 strategies that could help tap into "anything goes" snacking:4
Offer a variety of better-for-you snack options with packaging that clearly identifies them as wellness-oriented.
Keep your operation efficient and well stocked during the prime snacking hours of late afternoon and evening.
Include specialty snacks with ingredient lists that underscore simplicity and quality.
Feature products that reflect flavor trends and add seasonal specialties.
Keep pace with innovations in packaging and formats for on-the-go convenience and easy sharing and resealing.
Another must: Always include perennial favorites and rich, satisfying staples from trusted brands in prominent areas for easy access throughout the day. Bear in mind that while consumers are increasingly wellness conscious, with 60% of those surveyed expressing a desire for better-for-you snack options, taste and flavor remain paramount.1
As competition grows to capitalize on ever-expanding snacking occasions, menu innovation becomes more critical to meet wide-ranging consumer demands, from between-meal hunger relief to meal replacements to nutritious yet delicious options.
How do you feed the need for all-day consumer snacking? Is there any daypart where snack sales are particularly strong for your operation?
2 Huff, Skyler, The Snack Hack, FutureCast, Feb. 7, 2017
3 Technomic, Snacking Occasion Consumer Trend Report, 2016