Posted in Pies/Tarts on May 30, 2023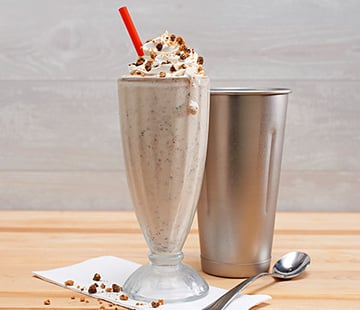 With more than half of consumers interested in seasonally influenced desserts, sweet summer-themed menu items could help restaurants amplify sales during the upcoming warm-weather months.1
Summer-specific options can encompass a variety of formats and flavors—ranging from desserts imbued with a taste of lemonade or key lime to offerings that contain mojito, margarita and other beverage elements, according to Chef Jackie Joseph, Mondelēz Foodservice Brand Ambassador, founder of Louisville, Kentucky's JJBakes & Co. and the season four winner of the Food Network's "Best Baker in America."

"When I think of summer, I envision smaller portions, lighter options—desserts that can be held in your hand," Chef Jackie says. When asked about what she's looking to menu at JJBakes & Co. in the upcoming months, Joseph replied, "I am definitely going to have a summer cocktail macaron flight. I love the thought of a strawberry mojito macaron, piña colada macaron and even a Sriracha-mango margarita macaron. A sweet, boozy treat you can enjoy by the pool and not feel too guilty about eating!"

In addition to drink-inspired, moderately sized treats, to create a dessert lineup that will resonate with customers this summer, consider including some of the following aspects.
A Focus on Traditional Favorites
Consumers expect to see some classic dessert elements—such as standard ice cream flavors like mint chocolate chip and strawberry—during the summer months, according to Brand Ambassador and Chef Maeve Rochford, who owns Sugar and Scribe bakery in La Jolla, California.2 (For more information on flavor options, view our infographic about ice cream innovation trends.)

Chef Jackie expects to see an expanded amount of newstalgia offerings this summer, which she describes as "a twist and modernization on comfort or nostalgic sweets."

"[Newstalgia] elevates and brings new light to classic desserts," she says.

Generations tend to gravitate toward different types of classic desserts; Gen Z, for instance, appreciates items that feature popular flavors from their childhood, such as sour apple. Older generations are drawn to dishes such as fruit cobbler and pineapple upside-down cake.1
Revamped desserts that showcase fashionable flavors—such as the trifle Sugar and Scribe plans to serve this summer with a creamsicle theme, a flavor trend that began catching on in 2022—could help eateries attract multiple demographics.3

"We love doing key lime curd coconut bars and lemon meringue mini-pies," Chef Maeve says. "Our trifle is also super popular and has summer flavors tied into it, such as pistachio and chocolate, banana cream pie, blueberry lemon trifle and strawberry shortcake."
Banana Cream Pie made with OREO Cookies
Freshly Grown Features
Using authentic ingredients, instead of flavorings, is one way to make desserts stand out in summer, according to Chef Maeve.

With an abundance of seasonal fruits and vegetables available in summer, integrating items like apples or raspberries—two of the fastest-growing seasonal product flavors in North America—can help boost desserts' appeal to consumers who favor foods with natural and fresh qualities.2

In addition to the top mainstream flavors that have been used in sweet items for the past five years—which include produce-based options like strawberry, blueberry and coconut—operators may be able to pique customers' interest by utilizing some of the ingredients that are currently considered to be emerging flavors, such as pomegranates, wildberries, figs and tangerines.4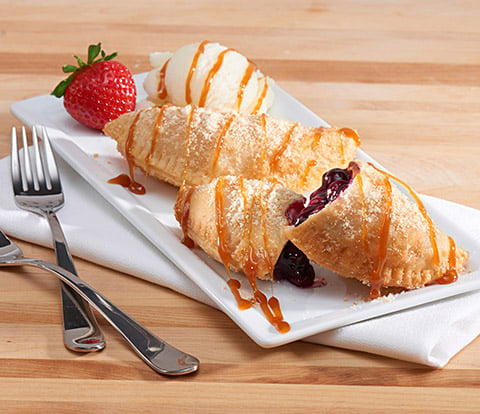 Fruit-Filled Empanadas made with NILLA Wafers
Given that consumers' interest in floral flavors grew 91% between 2020 and 2022, serving desserts made with botanical elements like lavender—which has appeared on menus 45% more often in the past four years—can be another way to work the bounty from in-bloom summer gardens into your menu.5,6

Sugar and Scribe plans to serve at least two floral-infused baked goods this year.

"A mango hibiscus coconut bar and lemon lavender croissant round are just a few of the over 40 items our menu will have," Chef Maeve says.
Branded Ingredients
Iconic cookies, candy and other products are also popular dessert inclusions; 37% of best-in-class limited-time offers have included specific brand mentions.7

The name recognition that branded ingredients provide can help customers feel more comfortable ordering an unfamiliar item, such as an innovative new dessert.

The Dolly Llama, for example, which tops Liege waffles with ice cream and other ingredients, says summer's warm weather helps attract customers to its 10 locations.

"Guests love cooling off with ice cream," the chain said in a statement. "Our shakes also are very popular during the summer—such as the Snow Storm that's made with vanilla ice cream, [OREO Cookie Pieces], chocolate sauce, OREO cookies and whipped cream."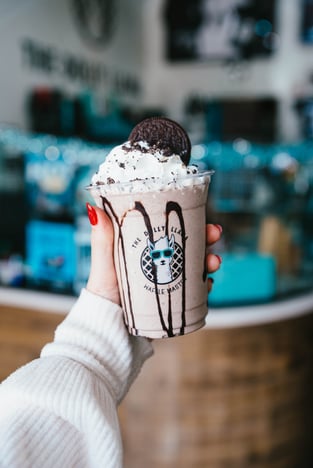 The Snow Storm, courtesy of The Dolly Llama
Menu Mobility
In summer, patrons may be especially interested in desserts they can either enjoy on-premise or take to an outdoor location—which can make portable menu items a must.

"I find making desserts that are light and easily transported is key for consumers," Chef Maeve says. "An example of this is the dessert cups we do that have fresh berries layered with chocolate mousse."

Dessert bars, boards and charcuterie trays customers can bring to parties may also pop up on menus in the coming months, according to Chef Jackie.

"They offer smaller assorted portions and a variety of snacking sweets, which is perfect for a sweet summer get-together," she says.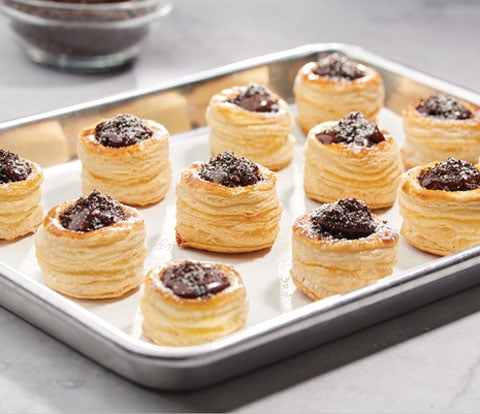 Pastry Bites filled with OREO Cookie Pieces

By offering desserts that feature fresh fruit, to-go capabilities and other summer-friendly components, operators might find they're able to attract new customers and increase dessert-related traffic outside of the traditional evening hours when transactions may have picked up in the past—and as a result, potentially boost their overall sales throughout a variety of dayparts.

For additional summer recipe inspiration, visit our Culinary Center.
1 Datassential Desserts Keynote, Datassential, May 2021
2 "Seasonal Flavors: Trends of Summer," Fona, Sept. 16, 2021
3 "2022 Flavor Trends for Food and Beverage," Nutritional Outlook, Dec. 30, 2021
4 Force for Change 2023 Taste and Nutrition Charts, Kerry, 2023
5 "Sneak Peek: 3 Flavor Trends for 2023," Tastewise, Oct. 4, 2022
6 "Lavender, the Newest Addition to Drinks," Nation's Restaurant News, Nov. 7, 2022
7 "Snacking During COVID-19: Finding Comfort in Familiar Brands," The Hartman Group, Feb. 9, 2021