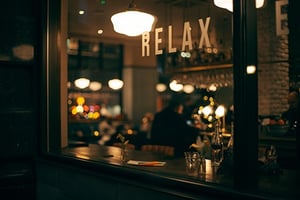 Fast casual has been quick to turn a buck. As a subset of the limited service category, the segment seems to be feasting on market share. At a time when consumers hunger for quick and easy meal solutions that balance taste and nutrition, can an emphasis on good food fast be anything but a boon to the bottom line?
According to the global foodservice market research firm Technomic, though fast food commanded 82% of the $265 billion limited service market in 2016,1 fast casual has been steadily gobbling up limited-service share. Fast casual sales soared from $29 billion in 2011 to $47 billion last year—a 62% growth rate.2
In fact, fast casual outpaced fast food and total limited service, generating 8.1% segment growth versus 3.9% for fast food and 4.6% for total limited service.3 Shake Shack leads the pack among the fastest-growing fast casual chains, generating $280 million in sales in 2016, as well as increases of 40% sales growth and 45% unit growth for the year.4
Technomic projects that fast casual sales will increase 22% by 2021 and hit the $74 billion mark.2 The segment's share of limited service dollar growth is expected to be 33% by 2021.5 With numbers like these, it seems that fast casual is a growth engine that continues to pick up speed.
Speed Bumps Drive Restaurant Operations Down a New Road
While the road to growth may seem clear, fast casual hasn't been immune to the slowdown in the restaurant industry. Escalating labor costs and insistent demand for greater and greater convenience, quality and value are exerting pressure to take fast casual to another level.
As Bonnie Riggs, foodservice industry analyst for the research and advisory firm NPD Group, pointed out: "Thirty percent of consumers have recently cut back on visiting restaurants, and fast food and fast casual both have slowed, something we haven't seen since the great recession."6 Riggs cites the closing of Lyfe Kitchen locations and those of other fast and fresh competitors, as well as Shake Shack's more than 30% dip compared to its IPO, as signs of the slowdown.6
There may be no quick fix for the falloff in restaurant foot traffic (though takeout and delivery have made inroads), but there's also no denying the need to control costs and innovate the consumer's experience to match high expectations for premium service and quality.
So Fine: A Fresh Customer Satisfaction Restaurant Model Revs Up
Enter the fast-fine model, a blend of fast casual and fine dining that offers patrons a higher level of ambiance and taste with less of the cost and wait time associated with upscale restaurants. The emphasis is on a fine dining experience that frees the customer from being at the mercy of reservations, prohibitive pricing and spotty turnaround times.
Because the food in these establishments tends to be locally sourced, farm-to-table fare, the menu is apt to change frequently as the chefs experiment to ensure the culinary concepts are as fresh as the ingredients. This addresses millennial demand for farm-fresh food that offers exciting and eclectic flavor combinations (40% of millennials surveyed say they expect restaurants to frequently introduce new flavors).7
Fast-fine restaurant operations typically control costs with counter service that relieves them of the financial burden of formal wait staff. Since their labor costs are considerably lower than the traditional fine restaurant with a full wait staff, fast-fine operations can pass along the savings to the patrons by making the meals more affordable without sacrificing quality. Better margins for operators, better prices for consumers.
No wonder, then, that fast-fine is thriving "in large part because these types of establishments often have a lower overhead when it comes to labor costs," as Kevin Dugan of the New York State Restaurant Association explained. "These rising costs are forcing many restaurants to begin looking at nontraditional concepts, like fine-dining counter service, to ensure that they can maintain profitability. I would expect this trend to continue."8
Smaller, more independent and nimbler than fast casual chains, fast-fine offers greater flexibility when it comes to menu innovation—a significant advantage with appeal for the adventure-hungry millennial market.
Whether you operate a fast-fine, fast casual or any other kind of foodservice operation, our brands are trusted compliments to any menu and invite a wide variety of applications. For a quick look at what we have to offer, check out our Recipe Center. And take a second to share a few thoughts below on fast-fine or any foodservice issue you may have on your plate.