Posted in Delivery on May 24, 2022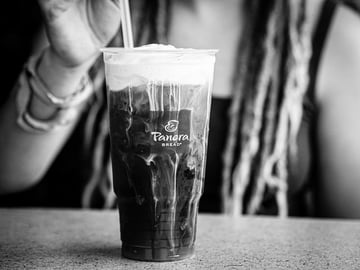 Food and beverage subscription programs may be going from feast to famine as the foodservice landscape shifts again.
After a surge of sales earlier in the pandemic, for example, the meal-kit segment has become a Pandora's box of challenges now that rising food costs, supply chain snafus and returning restaurant traffic have resulted in a steep falloff of subscriptions.1
Major meal-kit brands such as HelloFresh, Blue Apron and Plated which once saw robust sales are now hungry for solutions to jumpstart business.
1
As Gary Gebenlian, principal at the business management consulting firm Treacy & Co., explained: "Unit economics are—of course—the biggest challenge. Customer acquisition cost is high, and the customer's lifetime value doesn't always pay off the acquisition cost, especially given customer churn in this industry. For example, it's not uncommon for a consumer to bite on a 'three meals free' kind of subscription—only to cancel a few months later when it becomes a recurring line item in their budget."1
That said, the industry is still expected to post significant growth—from $6.9 billion in 2021 to $10 billion by 2024—as innovators continue to emerge and capitalize on market trends.
Conversely, while meal kits profits have gone lean for now, beverage subscription program are continue to generate a steady cash flow.
The Perks: Coffee Subscriptions Brew Up Big Business
Other quick-service chains have also found success with subscription programs. Panera Bread gained 800,000 customers for its unlimited coffee subscription within the first few months of its launch in 2020.2 By the end of 2021, there were 600,000 coffee subscription members.3
Now the brand is expanding the program to all of its beverages with the launch of the Unlimited Sip Cup. "The coffee subscription folks skew heavily toward the breakfast daypart, so we thought the natural extension was to drive this type of program for lunch and dinner too," Sara Burnett, the chain's vice president of food believers, sustainability and PR, pointed out.4 "We wanted to provide something really premium to make it worth keeping their subscription. And that's when we said, 'We're not going to just add one product category, we need it to be a whole portfolio of beverages.'"3
In September, Caribou Coffee launched its own coffee subscription program that expanded the reach of the Midwest-concentrated chain nationwide. The program offers a wide variety of craft-roasted ground coffee blends, K-Cup pods, teas and canned beverages.
According to Erin Newkirk, Caribou Coffee VP of brand strategy, "It really came down to the fact that we know we're a Midwest concentrated brand, and we know that our guests everywhere love our coffee and love our brand and wanted to be able to experience it in their neck of the woods."2
Newkirk hailed the program as "a huge success" and summed up the appeal of such services: "I think subscription programs make people feel like there's something that they can rely on and that they can count on. It provides a sense of comfort and community and knowing that they're going to get the very best in a regular way."2
Doing Well: New Meal Subscriptions Innovate with Wellness Fare
Upstarts like Season Health, which partners with dietitians on functional meal plans and recipes for specific wellness needs, point the way to the next generation of meal-kit services. The brainchild of former Plated CEO and co-founder Josh Hix, Season Health has announced a $34 million infusion of funding for its customizable wellness-based nutrition plans in the form of a meal-kit subscription service.4
Casual dining chain Urban Plates offers wellness-oriented meal subscriptions for dine-in or takeout through its Plate Pass program, which is designed to make better-for-you food options more affordable for budget-conscious consumers.
The chain's founder, Saad Nadhir, sees a key growth opportunity in becoming a lower-cost alternative for consumers who hanker for high-nutrition meals that combine flavor and function. "That one or two times a week, eating-out type of food, that craveable, healthier food is something that most people want to do," Nadhir explained. "But it is out of reach for some people because of the price points, and we wanted to bring it within reach of as many people as possible."2 Plate Pass was rolled out after a successful test run in Q2 of 2020.2
From travel-friendly better-for-you dishes to signature desserts to creative beverages, the celebrated chefs at Mondelēz International Foodservice can help optimize your menu for an ever-changing marketplace with a unique combination of culinary excellence and trusted brand ingredients. Facing a special challenge you'd like us to help resolve? Looking for expert insight into finding the right menu mix? Share your thoughts below.
1 Alterman, Rich, "The Meal Kit Industry Is at a Crossroads," The Food Institute, February 18, 2022
2 Blake, Suzanne, "Subscription Programs are Gaining Relevance in Quick Service," QSR Magazine, February 2022
3 Fantozzi, Joanna, "Panera Bread expands its coffee subscription program to all beverages," Nation's Restaurant News, April 19, 2022
4 Season, "Demand for 'Food as Medicine' Heating Up as Season Raises $34 Million Led by Andreessen Horowitz," April 4, 2022