Posted in Business & Industry on September 11, 2023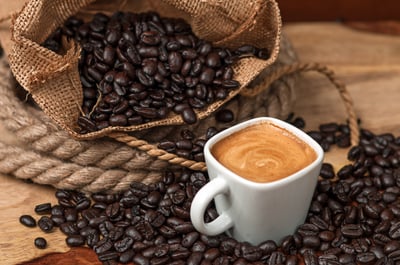 Photo 44545712 © Todd Lipsky | Dreamstime.com
Recent data from Kastle Systems, which tracks keycard swipes across 2,600 buildings, set office occupancy at 49% of pre-pandemic levels in the top 10 most populous U.S. cities. This statistic is undoubtedly having an impact on sales in the coffee service industry, which are significantly lower than pre-pandemic numbers.
In perfect reflection of the in-office population, Automatic Merchandiser's 2022 State of the OCS Industry Report showed sales that are still 50% below peak levels. The annual operator survey showed revenue increasing 20% from 2021 to $2.49 billion in 2022 – well below 2019 sales of $5.97 billion.
With only half of workers returning to the office so far and with returning to the office usually meaning a hybrid model of only three days per week, coffee service operators are not seeing a quick recovery. Despite these challenges, revenue is up in the OCS channel, as operators are taking steps to increase prices and embrace revenue generating opportunities, which should have a positive long-term impact.
Facing the challenge of inflation, transportation costs, product costs, high green coffee prices and increasing labor costs, the OCS Industry Report revealed that 50% of the operators relied on raising prices, while 45% adjusted their product mix. That change in product mix meant adding additional services (37%), adding pantry service (34%), micro markets (24%) and water service (31%). Based on the report, these additional services might have contributed more to the 20% industry revenue increase than workers returning to breakroom offices.
Trending: Sustainable Coffee
Coffee with sustainability features experienced a big jump in the OCS Report, as 26% of operators said it was their leading environmental product, compared with 11% the year before. Jennifer Ridnour of First Class Vending and Coffee notes that sustainability in coffee can mean local, fair trade or how the coffee is brewed. "We have a lot of interest in local roasters among our clients," she said.
Miguel Gonzalez Jr. of Gudpod, the exclusive distributor of Green Packaging Solutions, a manufacturer of commercially compostable capsules for single-cup brewers, customers are looking to operators for sustainability guidance in everything pertaining to coffee service, including the coffee itself. "Some of the bigger workplace employers – they all have their sustainability scorecard to check off," said Gonzalez. "A lot of them are looking for sustainable products to purchase."
Dominating: Bean-to-Cup Brewers
In 2022, whole-bean varieties increased again from the previous year, becoming the dominant coffee product sold. While whole bean coffee edged past frac packs (about 37% to 34%) in 2021, the margin grew in the 2022 OCS Report, as whole bean coffee took over the channel, surpassing frac packs by a 39% to 29% margin. Arthur Siller, senior vice president of Evergreen Refreshments, points to many reasons why whole bean and bean-to-cup brewers are the preferred choice today. "The quality equipment that is available, the sustainability aspect of whole beans, the fact that you can source local coffees in a bean-to-cup brewer, the ability to make specialty drinks – are all good reasons to operate bean-to-cup brewers," he said.
Trending: Pantry Service
Some of the additional services added are a response to positive trends, driven by customer demand, creating new revenue channels for operators. Pantry service is a prime example. Employers are keen to entice their staff back to the office with free candy, snacks and fresh food, which has opened the door to a new revenue channel for operators. According to Los Angeles area operator Barry Rosenberg of VendingOne, "the trend toward pantry service is creating a tremendous revenue opportunity for operators and the competition is increasing, as more operators enter the channel, including those who were traditionally in OCS exclusively." Rosenberg added that he has seen an increasing number of new players in the micro market space as well, as customers ask for the service, often as part of what can be a lucrative subsidized program.
Trending: Point-of-Use Water
OCS operators are clearly jumping on the trend to reduce the use of plastic bottles from vending machines, office refrigerators and 5-gallon bottles. The OCS Industry Report showed that 31% are adding water service to their product line, offering point-of-use solutions. And, 29% of operators said that point-of-use water filtration was their most popular environmental product offering, up from 16% in the prior year.
Once a low-cost alternative to bottled water, point-of-use systems are fashionable in the office and lucrative for operators. As Matt Dudley of Marco Beverage Systems points out, many of his company's stylish FRIIA units are ordered by office designers as part of an office redesign and then operated through the OCS channel.
Ridnour of First Class Vending and Coffee adds that point-of-use water is growing fast, led by water units that offer still, sparking, hot, cold, flavored and vitamin-infused options.
Trending: Sustainable Products
Along with the surge in eco-friendly water solutions, 35% of operators said that recycled products for the office kitchen were their most popular environmental product. Rosenberg notes that customers are willing to pay more for sustainable kitchen products, and OCS operators are meeting the need. "I use it as a front-line selling point with OCS accounts," said Rosenberg. "It is a key issue today. We don't even carry foam cups anymore, and when a client brings them up because they want to cut costs, I remind them that those cups are not eco-friendly and that usually puts an end to it."
Read more on office coffee service trends at Mondelēz Foodservice's insights channel.