Posted in Millennials on September 28, 2021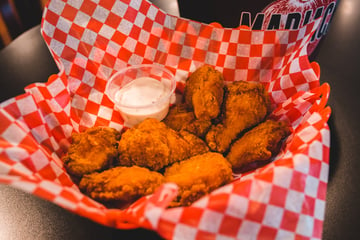 The chicken sandwich wars have catapulted a menu staple to new heights of popularity and profitability. America's insatiable appetite for chicken sandwich variations and a young market hungry for bold new taste adventures have dovetailed to create sky-high demand for chicken innovation. As a result, the stakes for quick-service chains clawing their way up the pecking order of chicken sandwich concepts continues to rise.
Thirty-eight percent of consumers surveyed express interest in trying chicken entrees made with new/unique flavors and sauces, according to the market research firm Technomic.
1
That percentage rises to 41% for Gen Zers and 47% for millennials.
1
Demand for chicken entrees with global ingredients and flavors hovers around the same height.
1
Enter Taco Bell's Crispy Chicken Sandwich Taco. The national rollout of the new menu item, which consists of all-white-meat fried chicken marinated in jalapeno buttermilk, seasoned with Mexican spices and rolled in a crunchy tortilla chip coating, signals the quick service Mexican chain's entry in the chicken sandwich wars.
But the dish has also managed to get people chirping about whether it is, in fact, a sandwich or a taco. Served in a taco-shaped flatbread, it looks like both. Taco Bell is leveraging this debate and serving up a savvy bit of marketing with television ads featuring two college debate teams vying to decide the matter during a Georgia vs. Clemson primetime college football game.
As Liz Matthews, Taco Bell's global chief food innovation officer, explained: "Our new crispy chicken innovation is far from the average chicken sandwich, and we're certain it will get a spicy reaction from sandwich and taco fans alike. Even the masterminds from our test kitchen couldn't decide if it was more taco or sandwich, which is why we're excited to bring in the debate team experts to have some fun."2
Flying the Coop: Wing Zone Rebrands for Soaring Sales
Differentiation is the key to standing out in the blur of the battlefield where chicken sandwiches peacock for the most attention. Chicken dishes don't sell on a wing and a prayer; it takes strategy to make sales soar. (Along with delicious recipes, it took a lot of scratching and pecking between Popeyes and Chick-fil-A on social media to launch the chicken sandwich wars, after all.)
Wing Zone's strategy is to broaden its appeal with a rebranding that positions it as the go-to quick-service chain for sports-minded consumers who are likely to crave wings any day of the week, not just game day.
"We still have the sports aspect," said David Bloom, the chain's chief development and operating officer, "but it's an everyday person having fun playing flag football and hanging out with friends, rather than the NFL. Wings are getting bigger as an everyday product, rather than just a party food."
Designed for faster service, with a pre-baking system that accelerates the frying process (the new tagline is "Flavor Really Fast"), Wing Zone hopes to boost sales volume and grow from 38 units to 250 units by 2025.3
While the chain will continue to emphasize delivery, the in-store experience will be elevated with selfie-inspiring interactive murals, customized mood-boosting music playlists and scent diffusers to stimulate tastebuds.

At Mondelēz International Foodservice, we're committed to menu innovation that helps boost sales for all segments of the foodservice industry. Whether you're looking for inspired dishes, scrumptious desserts or inventive beverages, we're here to help develop your recipe for success. To find out what our signature combination of culinary expertise and brand excellence can do for your foodservice operation, reach out below.
1 Technomic, Consumer Trend Reports Sample Slides, 2021
2 Jennings, Lisa, "Taco Bell sparks debate with rollout of new Crispy Chicken Sandwich Taco," Nation's Restaurant News, August 26, 2021
3 Jennings, Lisa, "Why wait for the big game? New Wing Zone design is for the everyday wings-and-sports fan," Nation's Restaurant News, August 27, 2021