Posted in Snacking on October 11, 2022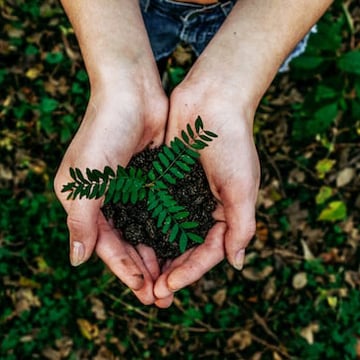 Foodservice is in the midst of a feeding frenzy of interest in wellness and sustainability, and younger consumers are occupying a large place at the table. In a shift toward food choices that are better for the planet as well as people, 36% of Gen Zers can be considered meat limiters, and Gen Z has a higher proportion of vegans, vegetarians and pescatarians, according to survey results from the market research firm Datassential.1
Given such interest, it makes that investors have served up another heaping helping of funding for True Food Kitchen, "The only restaurant fundamentally based on science which ensures all of its craveable dishes and drinks work to increase the longevity of our people and planet," as the brand's website states.2
With a $100 million infusion of funds from wellness-focused investment firms HumanCo and Manna Tree, True Food Kitchen is poised for exponential growth. As the chain's CEO Christine Barone explained: "This investment enables us to truly broaden our mission to help well-being through more accessible, real food.
This capital will unlock a tremendous amount of potential for our future, allowing us to expand our footprint, launch smaller formats and ultimately allow more people across the country to experience great tasting food that is truly good for you."3
The huge windfall comes in part courtesy of celeb investors Nick Jonas and Priyanka Chopra, who take their place alongside such other marquee names as Oprah Winfrey, Starbucks CEO Howard Schultz and others.3 The investment is the largest so far for the 42-unit-and growing restaurant brand, but with the backing of such deep pockets and a bevy of buzz-worthy luminaries, it's not likely to be the last.
Founded in 2008 by celebrity wellness guru Dr. Andrew Weil and hospitality honcho Sam Fox, True Food Kitchen has been growing like a well-tended vegetable garden and set itself apart from the blur of better-for-you brands with its sustainable approach to palate-pleasing food varieties. "While many companies are engineering man-made and synthetic products, True Food Kitchen looks to nature and farms for all of its food, and we believe this is how we can all build a better, more sustainable food system," said HumanCo founder and CEO Jason Karp.3
True Food Kitchen joins bottle-free, wine-on-tap restaurant brand Sixty Vines and plant-based burger chain Next Level Burger as an example of the connection between sustainability and success in today's eco-conscious and wellness-driven market. (For more on Next Level Burger, Sixty Vines, and the trend of nourishing business through sustainability, check out our previous post, "Do Gooders: Sustainable Restaurant Concepts Are Good for the Planet and the Bottom Line.")
Right Bites: Snacking Becomes More Sustainable and Mindful
The twin trends of sustainability and wellness have become flashpoints for the snack industry as well. As reported in the 2021 Mondelēz International Snacking Made Right report, 80% of consumers are looking for snacks to improve physical and emotional health quality, and interest in sustainably sourced ingredients (a key corporate initiative) is growing.4
As snacking takes an expanded role in consumers' lives and definitions of it broaden, consumers increasingly adopt a more mindful approach to snack selections and seek ways to balance sustenance and indulgence, including portion control package sizes.4

"As a global leader in snacking we're staying in front of some of the seismic shifts taking place in snacking driven by consumer demand including an uptick in conscious consumption, a trend toward balanced diets now often including a little indulgence and continued preference for snacking occasions throughout the day over traditional mealtime as a growing behavior," explained Martin Renaud, EVP and chief marketing and sales officer for Mondelēz International.4
What's more, 85% of consumers surveyed expressed a preference for purchasing snacks from companies committed to implementing and expanding eco-friendly practices, and low-waste packaging is the top environmental driver of food choices. As a result, Mondelēz is committed to ensuring that 100% of its packaging is designed to be recyclable by 2025 and on track toward achieving this goal.4 Another key goal: Achieve zero greenhouse gas emissions across its full value chain by 2050.4
As it become increasingly obvious that what's good for the planet and for people is good for business, operators rebalance their menus for a sustainability-minded market.
At Mondelēz Foodservice, our celebrated chefs use our trusted brand ingredients to create dishes, desserts and drinks that satisfy consumer demand for concepts that fuse flavor and nutritional value. Browse our Culinary Center for inspiration and ideas to help optimize your operation's menu. For innovative menu solutions customized for your operation's needs, leave us a note below.
1 Datassential, 2022 Plant-Forward Opportunity Report
2 True Food Kitchen, https://www.truefoodkitchen.com/
3 Ruggless, Ron, "True Food Kitchen gets $100M investment from HumanCo and Manna Tree," Nation's Restaurant News, September 8, 2022
4 Mondelēz International 2021 Snacking Made Right ESG Report