Posted in Trends on February 2, 2021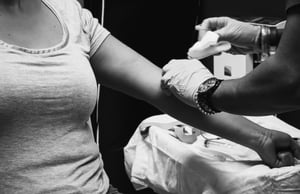 The bigger they are, the harder for all seems to be a painful truth about the state of the foodservice industry as even the mightiest of major chains in traditionally strong markets struggles to persevere during the pandemic.
A recent State of the Chains report by the Center for an Urban Future, an American public policy think tank based in Manhattan, found that 1 in 7 national chain store brands have closed locations in New York City during the COVID-19 outbreak.1 Among the major restaurant brands that have shuttered shops in the Big Apple are Starbucks, which has closed 49 stores, Dunkin' (-18), Subway (-30) and Shake Shack (-5).1
Nationally, there were 45,000 permanent restaurant closures through September 2020, according to the market research firm Technomic.2
The record number of closures in New York City—1,057 chain stores (over 13%) across various business sectors as of this writing—signals especially tough times for small and independent restaurants. As Jonathan Bowles, the center's executive director, pointed out: "If the national chains are scaling back like this, I have to imagine it's twice as bad for mom-and-pop stores, who don't have the same ability to weather a storm or get access to ­financing."1
The bright spot: Popeyes leads the 40 chains that have bucked the downward trend and added locations in New York City. The fast casual chicken chain has opened 11 new stores there.1 And if the pandemic eases and large numbers of workers return to their offices, foodservice could start to feed again on the Big Apple's business population—a plausible scenario, provided mass COVID-19 vaccinations happen at a steady pace.
Reserved Seating: Foodservice Employees Deemed "Essential"
While it remains uncertain when vaccinations will be introduced into the general population, the Centers for Disease Control and Prevention has designated foodservice workers as "essential" and prioritized them to receive the vaccine in a third tier totaling 57 million people. The first two tiers include front-line health care and other essential workers.3
The National Restaurant Association has called for the prioritization of foodservice employees for vaccinations "to help the entire food and restaurant industry continue growing, selling and serving healthy food even in times of crisis."3
What's more, the Equal Employment Opportunity Commission, the federal agency that protects civil rights in the workplace, has provided guidance on making COVID-19 vaccinations mandatory for employees.3
While other chains deliberate whether to mandate employee vaccinations, quick service Mexican chain Chipotle and Cousins Subs, a Midwestern sandwich chain, have already expressed concerns about making the vaccine compulsory.
"As of right now, we're not going to mandate it," said Chipotle CEO Brian Niccol. "We're going to strongly encourage it."4 A spokesman for Cousins Subs cited sensitivity to intruding on an employee's medical rights as a key reason for not issuing a mandate.4
One thing's certain: The foodservice landscape will continue to shift as vaccinations become more common. At Mondelēz International Foodservice, we can help ensure your menu is optimized for success no matter what, so you can focus on navigating the opportunities and challenges that the vaccine poses for your foodservice operation. Tap the power of our brands and the creativity of our chefs to create menu enhancements for every daypart as we move into a new year and a new phase of the pandemic.
1 Fickenscher, Lisa, "Famous brands close their NYC shops in record numbers," New York Post, Dec. 23, 2020
2 State of the Industry Fall 2020 (Technomic), p. 22
3 Ruggless, Ron, "CDC vaccine plan prioritizes foodservice workers as 'essential,'" Nation's Restaurant News, Dec. 22, 2020
4 Romeo, Peter, "Restaurants Debate Whether to Require Staff Vaccinations," Restaurant Business, Dec. 23, 2020