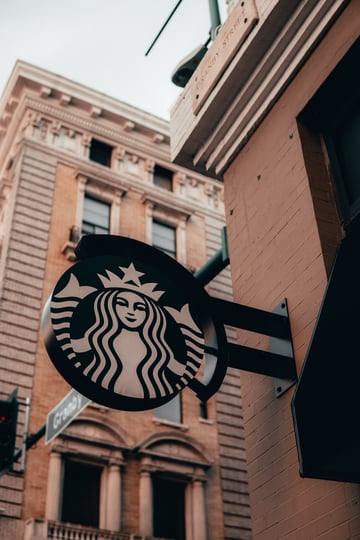 As hard as it may be to believe, 2022 is approaching with all the speed of a digital order. In fact, while takeout and delivery services were already growing, it's hard to believe that a pandemic would cause a seismic shift toward off-premises channels.

Now, with in-store traffic returning and resources lagging, the challenge for many will be to balance on-site and off-site business in a way that won't compromise either, reports the market research firm Technomic in

"

2022: The Year of the Climb.

"

1

Technomic forecasts that after an exceptionally strong first quarter compared with 2021, the industry will continue to recover at a brisk pace and reach a 10.4% increase in sales over 2019.1 That said, challenges remain. "Restaurants will have to grapple with how to balance the desire for interactive, fun, communal experiences on-premise while continuing to emphasize delivery, takeout-only formats and other off-premise services that strengthen consumers' comfort and safety perceptions," Technomic reports.1

The challenge is complicated by ongoing concerns about safety, labor shortages and supply-chain snafus. Customers want to be confident in the safety of foodservice, but they also hunger for gratifying flavor profiles and stellar service. As a result, the need to navigate the market's pressing dual demand for comfort and experience will be at the forefront of foodservice in the coming year.

Technomic foresees that the growing integration of automation in the form of robotics will offset the high-cost and scarcity of labor.1 To mitigate supply chain problems and eliminate waste, expect inventive applications of remnant food and a greater emphasis on protein alternatives, including plant-based options and inspirations from global cuisines that feature nuts and seeds.1
Chipotle and Starbucks Plate Big Profits Onsite and Off
At first blush, fast-casual Mexican chain Chipotle has struck a balance between digital and in-store sales. The brand has recouped about 80% of onsite business while maintaining roughly the same percentage of digital sales it served up when the pandemic forced widespread dining room closures.2
Onsite business accounted for 60% of sales ($1.1 billion) at Chipotle for the third quarter, while digital drove about 43% of sales ($840 million) for year-over-year growth of 9%. Onsite sales volume may be bigger, but not necessarily better: Transactions tend to be more profitable when customers order ahead and pick up their meals at "Chipotlanes," Chipotle's drive-thru locations, which are producing 10% higher sales than Chipotle stores without the drive-thru option.
As a result, Chipotle's growth plan emphasizes digital sales and out of the 41 new locations the chain opened during the third quarter, 36 featured Chipotlane drive-thrus.2
At Starbucks, drive-thru and digital transactions account for 70% of total sales—a 15 percentage point increase over pre-pandemic volume. According to Kevin Johnson, the coffee juggernaut's CEO: "We made the strategic decision to transform the store portfolio in the United States. We basically repositioned nearly 600 stores to better serve our customers and give us better economics." Johnson credits the move with expanding the brand's margins and elevating the customer experience.3
Most of Starbucks' unit growth for next year will be focused in China and other international markets, where it plans to build 75% of its new locations.3
At Mondelēz International Foodservice, our acclaimed chefs leverage our portfolio of world-renowned snack brands to create innovative dishes and desserts that can help drive on- and off-premises business. For creative solutions to help your operation navigate the rapidly changing foodservice landscape, be sure to check out our Your Business page. To learn what our chefs can do to help optimize your menu, leave a comment below.
1 Freier, Lizzy, and Harvey, Aimee, "2022: Year of the Climb" Technomic, 2021
2 Jennings, Lisa, "Chipotle's challenge: Finding the right mix between digital and in-store sales," Nation's Restaurant News, October 29, 2021
3 Maze, Jonathan, "Starbucks Refocuses Its Growth After Shifting Its Business," Nation's Restaurant News, November 1, 2021