Posted in Takeout on May 11, 2021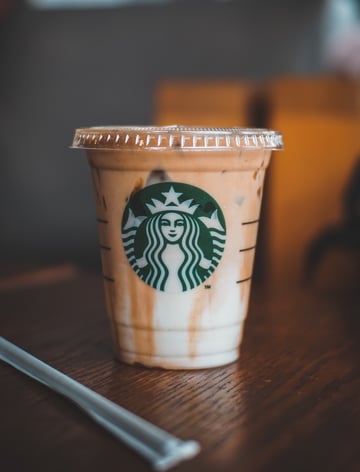 As foot traffic trickled away during the pandemic and the restaurant industry pivoted to off-premises channels, major chains lost their appetite for locations inside big-box retail stores.
Case in point: McDonald's has been steadily scaling back its market presence inside Walmart stores. Last year, at the height of the outbreak, the burger behemoth announced plans to step up the pace of unit closures in Walmart nationally. The bulk of the 200 lower-performing locations slated for shuttering across the U.S. were in Walmart stores.1
At the peak of the partnership with the retail giant, McDonald's had about 1,000 restaurants in Walmart stores—a number that decreased at a gradual rate over the years, until COVID-19 made business there especially challenging. "During the pandemic, fewer shoppers wanted to linger in a Walmart and instead just sought to get their shopping done quickly, while using Walmart's curbside delivery or in-store pickup of online orders to a greater degree, leading to soft business," Fortune reported.2
As McDonald's CFO Kevin Ozan explained when announcing the closures: "The U.S. is accelerating some restaurant closures previously planned for future years. Of the 200 U.S. closures for this year, over half are low-volume restaurants in Walmart store locations."1 The pandemic escalated the urgency of the burger chain's strategy of shifting away from mall and retail store locations to drive-thru-friendly units.1
Ramping up that shift paid off. According to Ozan, "The number of drive-thrus impacts the market's pace of recovery. Markets with a higher percentage of drive-thrus are showing quicker recovery. Markets with a higher concentration of city center and mall restaurants are seeing a heavier impact from reduced foot traffic."1

Pickup Perks Up Sales at Starbucks and Dunkin'

The same strategy was brewing at Starbucks, which announced last May that it would close mall-based locations as part of its migration to suburban areas with drive-thrus. "Our digital leadership and ability to transform lower-performing locations and formats to successful new store formats (i.e., relocate Starbucks stores from low-traffic malls to new, thriving locations that combine the third place with drive-thrus) are unique strengths we will lean into in the coming months," Starbucks CEO Kevin Johnson explained.3
The coffee chain's strategy included introducing mobile order stores devoted to takeout, like the Penn Plaza location it opened in New York City in 2019. Even before the pandemic, takeout accounted for 80% of Starbucks orders; streamlining the service became an even higher priority once it began.3

Other chains have moved quickly from retail-based to stand-alone operations. Last February, Dunkin' closed 450 locations in Speedway gas station convenience stores and opted for stand-alone locations where it could offer its full menu of food and beverage items.4

Prior to the pandemic, retail stores were falling out of favor with restaurant chains due to lower volume and profitability, greater restrictions, and competition from other food and beverage brands offered at the same locations. COVID-19 propelled the trend forward as a particularly pressing strategic necessity.

Now that consumers have become accustomed to the ease and convenience of digital ordering and off-premises models, takeout and delivery sales will likely remain robust post-pandemic, even as in-store traffic trickles back.
Mondelēz International Foodservice offers a unique combination of culinary innovation and trusted brand ingredients to optimize menus for the ever-changing foodservice landscape. Want travel-friendly concepts that can also help drive traffic back for dine-in service? Reach out below to learn how we can make it happen for your foodservice operation.


1 Maze, Jonathan, "McDonald's Is Closing Another 200 U.S. Locations," Restaurant Business, July 28, 2020
2 Wahba, Phil, "McDonald's to exit hundreds more Walmart stores," Fortune, April 9, 2021
3 Maze, Jonathan, "Starbucks Wants Fewer Mall Locations and More Drive-Thrus," Restaurant Business, May 21, 2020
4 Maze, Jonathan, "Restaurant Companies Move Out of Their Retail Homes," Restaurant Business, April 9, 2021