Posted in Appetizers/Snacks on January 2, 2017
As a $6.2 billion behemoth that continues to grow,1 the snacking industry has a lot to look forward to in 2017. The Hartman Group reported that 90% of consumers snack multiple times during the day1, powering snacks to eat up ever-greater market share in the food industry. The consumer research firm estimates that snacking accounts for nearly 50% of all eating occasions.1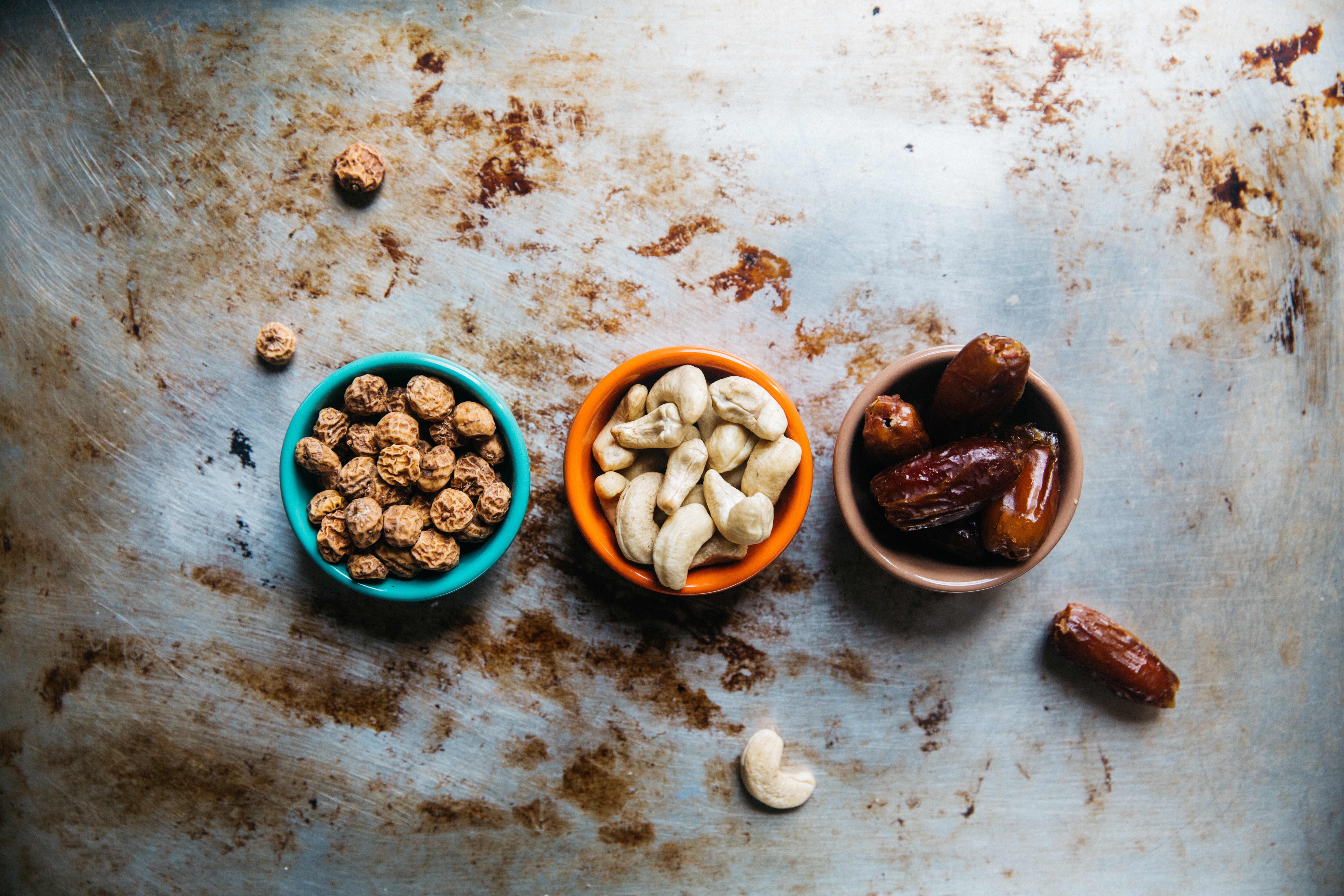 Once considered an occasional tide-me-over interlude between meals, snacking is becoming a meal substitute, especially for breakfast and lunch,1 in an increasingly fast-paced world where demand for grab-and-go convenience is growing.
Better for You, Better for Business
The better-for-you foodservice trend is also helping to drive snacking consumption as we head into the new year. As Hartman's Vice President for Culinary Insights Melissa Abbott explains, "snacks used to be a once-a-day treat, but consumers now think snacking is healthier than sitting down to three meals a day, in part because more snacks are being made with wholesome ingredients and less processing."1 Abbott says that "snacking is the hottest topic we have right now—all our clients want to know about it."1
While snacking frequency continues to accelerate, so does the snacking trend of better-for-you and more-portable options. The grab-and-go and better-for-you foodservice trends are two sides of the same coin, with ample opportunities for operators to cash in. And because snacking occasions are evolving and becoming meal replacements (36% of consumers prefer to nosh on small snacks throughout the day as opposed to consuming large, regular meals2), many people may look to high-carb, high-protein options to fuel their busy lives.
Planting Seeds of Success
Once a budding phenomenon, consumer passion for plant-based protein as an alternative to meat is in full bloom. The result is a wide variety of snacks whose primary protein source derives from peas, lentils, nuts, beans and chickpeas—making it reasonable to expect continued growth in the plant-based snacking category for 2017.3
According to Mintel's Food and Drink 2017 report, the popularity of plants as sources of nutrition has surged globally. 30% of US adults who purchase vegetables are trying to adopt a more plant-based diet, while 55% of UK adults include generous helpings of vegetables in meals, and 35% of Chinese consumers aged 20-49 who want to improve their food consumption choose vegetarian options.4 This meteoric rise leads Mintel to anticipate that in 2017 "the food and drink industry will welcome more products that emphasize plants as ingredients in recipes for home cooking and packaged products that leverage plants as a way to align with consumers' nearly omnipresent health and wellness priorities."4
A Clean Read on Consumer Expectations
As the cornerstone of healthy eating, the clean label initiative is poised to continue to grow in popularity as consumer demand for clean food and simple labels rises. Manufacturers are increasingly sensitive to the negative effect that unrecognizable ingredients on nutritional labels can have on sales, while short lists with simple ingredients build consumer confidence. Expect the healthy options phenomenon to continue the shift from snacking trend to industry standard, with more niche brands in healthy snack verticals emerging in 2017 and major players removing artificial ingredients and introducing natural product lines.
As Maeve Webster, trends analyst and president of Menu Matters, put it: "Consumers want to know more about what they are putting in their bodies and have become inherently suspicious of anything they don't immediately recognize as a 'real' or natural food."5
Menu transparency and menu innovation have fused as consumers demand both bold flavors and clean labels. Meeting this demand in 2017 will be critical not only for restaurant and foodservice operators looking to make inroads into the huge health-conscious millennial market, but for profitable restaurant operations that want sustained growth.
What foodservice trends do you think will drive snacking in 2017? Any plans to nurture a higher check average by tapping deeper into the better-for-you movement?
4 Mintel, Global Food and Drink Report 2017, downloadable here