Posted in Technology on April 12, 2023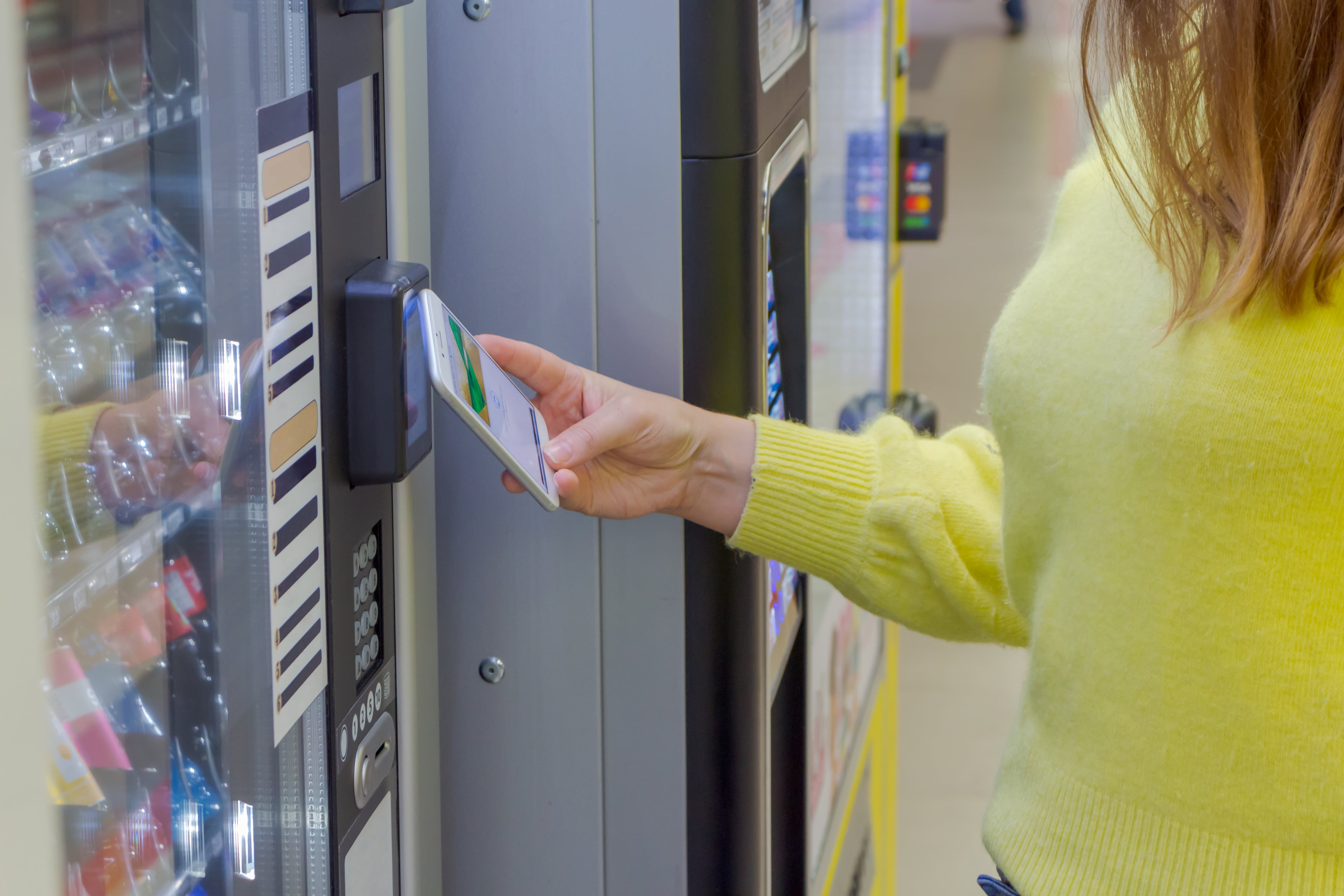 220028149 © Andrey Rykov | Dreamstime.com

Micro markets are poised for explosive growth, with much of the expansion coming in public locations such as health care, travel, colleges and recreation. Advanced technology is making it all possible, led by self-service kiosks, contactless payment and "just walk out" solutions.
In the most recent State of the Industry for Vending and Micro Market report from Automatic Merchandiser, the number of micro market placements was set at over 25,000. Explosive future growth is forecasted, according to industry experts at the 2022 NAMA Show in Chicago.
Micro market growth is certain to accelerate as more traditional workplaces reopen following pandemic shutdowns. Additionally, consumer's preference for self-service is stronger than ever, as Bill Moxey, director of strategy and planning at PepsiCo Inc., projected that thousands of locations will be adding unattended retail concepts and technologies in the near future according to his 2022 NAMA Show presentation, "Unattended Retail in Foodservice: Consumer Trends in the Evolving Space," reported by Retail customer experience.com. "The expansion will include a projected 12,000 lodging sites, a projected 3,000 airports, a projected 11,000 health care sites, a projected 3,000 college and university sites," Moxey said. "The majority of expansion will be in health care, travel and recreation channels."
Consumer Comfort Is Key
Have you noticed more fast food restaurants using kiosks? McDonald's announced in 2018 they would be upgrading 1,000 restaurants every quarter for the next eight years at the least, since consumers prefer kiosks. Why? Consumers prefer to shop at their own pace and often choose self-service. "Consumers wanted to know exactly what they were getting and that they could put it back if they changed their mind. The irony is that those consumers bought more from the kiosk than they did from a server at the counter," said Moxey at the 2022 NAMA show. "When consumers feel less pressure, they feel more comfortable and they buy more. In this fast-paced world that we live in, we need to give consumers time to think and not feel pressure."
A Preference to Tap
Ryan McWhirter, vice president of product management at 365 Retail Markets, told Vending Market Watch that the devices that consumers are using in unattended retail have become greatly diversified. Elyssa Steiner, vice president of marketing at Cantaloupe, believes that one of the biggest emerging trends from a payment perspective is that consumers prefer to tap more than ever. "Whether they are buying from a vending machine, micro market, or even in traditional retail, consumers are leveraging contactless forms of payments to complete a transaction. We've seen on some of our most popular card readers that contactless now makes up over 50% of all cashless transactions," she added. "Oftentimes, the biggest challenge in enabling new ways for consumers to pay, is to break their old habits, and COVID did just that. Now consumers know the ease of tapping their card or mobile phone and I think we'll see this trend continue to grow even into the future."
Contactless is the #1 Payment Trend
According to industry data, contactless payments are here to stay. Over 80% of consumers have used contactless payment in the last 12 months, according to the State of Contactless Payments 2021 Report by Raydiant, with 57% of consumers saying they're more likely to do business with companies that offer contactless payment. Post-pandemic, there has been no letup in the trend toward contactless payment.
Aspire Systems notes that according to the Mobile Wallets report by Boku and Juniper Research, one in every two individuals will use a mobile wallet by 2025. Over 2.8 billion mobile wallets were in use by the end of 2020. This figure is expected to rise by about 74% by the end of 2025, reaching 4.8 billion mobile wallets in use – nearly 60% of the world's population.
According to Research and Markets, the Global Digital Payment Market is estimated to reach $12.55 trillion by 2027, increasing at a CAGR of 10.9% between 2021 and 2027. Aspire rates contactless payment through tap by phone as the #1 payment trend in 2023.
Klein's article also pointed to an important trend at the 2022 NAMA Show, which included new technologies from manufacturers that offer consumers the choice to pay how they prefer. "PayRange Inc. announced it has added capabilities to accept store gift cards and cryptocurrencies. Hundreds of store gift cards are supported including Target, Starbucks, Walmart, Home Depot, Lowes, Apple, and more. To pay with cryptocurrency, users can sign into their Coinbase account within the PayRange app and fund with Bitcoin, among others."
"Just Walk Out" Technology
Another trend that is accelerating micro market growth and opening the door to public locations is "just walk out" technology. Amazon uses this technology in several locations, such as Amazon Go and some Amazon Fresh and Whole Foods Market stores. After entering the store, consumers either scan their palm print or a QR code from their smartphone onto a reader, shop for items, fill up their cart and leave, skipping the checkout. A receipt is emailed.
That same genre of technology is emerging from companies like 365 Retail Markets, through their PicoCooler, PicoCooler Breeze and Stockwell 2.0 products. While product scanning is required for the PicoCooler, the PicoCooler Breeze and Stockwell 2.0 allow the customer to scan their payment method, then choose their product and walk away, using artificial intelligence to recognize the products being removed.
Impressive Results and A Better Experience
Integrating these tech trends can lead to operational success.
"The Pico solutions have proven very successful for us so far this year," said Arthur Siller, SVP of operations and business development at Evergreen Refreshments in the Seattle area. Siller notes that this advanced technology has opened the door to serving smaller traditional vending locations and public locations with significant traffic. "We are seeing sales increases of three to four times of what vending was generating in the same location," he said.
Siller believes that the new micro market technology is affecting sales in a way that is similar to what happened when micro markets first appeared on the scene and exploded in popularity. "The new equipment is attractive, the payment process is easy, the customer can touch and feel the product and make the purchase at their own pace. When you put that all together – it is just a much better customer experience."

Read more consumer trends at our Mondelēz Foodservice insights channel.