Posted in Trends on June 8, 2021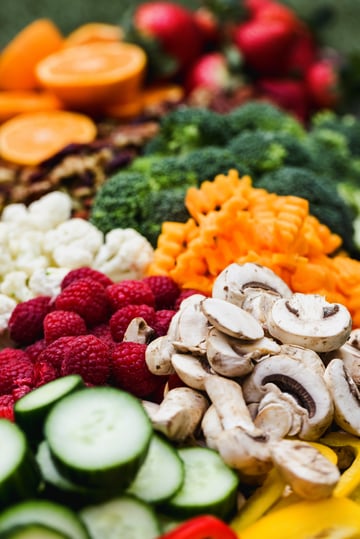 Now that the pandemic has made well-being a top-of-mind concern for consumers, foodservice is sharpening its focus on nutrition and the functional benefits of better-for-you food options.
Already a key factor reshaping the foodservice landscape pre-pandemic, the wellness trend was accelerated by the COVID-19 outbreak as consumers looked to food for both high nutritional value and emotional comfort. The trend picked up so much momentum, it became a focal point of industry research.
"Functional formulations and emotionally engaging multisensory products will help food, drink and foodservice brands command a larger share among a myriad of mental and emotional health options," Mintel notes in its 2021 Global Food and Drink Trends report. "Mintel predicts that innovative food and drink formulations will help people learn how diet can impact mental and emotional health, which will lead to new interest in psychology-based approaches to healthy eating."1
Mondelēz International's 2019 State of Snacking™ report proved prophetic in its research into the rise of a more mindful and holistic approach to snacking prior to the pandemic. The trend was especially strong among millennials surveyed. Eight-four percent of millennials (78% across all demographics) said they snack for a sense of comfort.2 And 79% of millennials (72% overall) said they snack to take care of their bodies and support their nutritional needs.2
What's more, 71% of adults surveyed said snacks were just as important to their mental well-being as their physical well-being, and 77% agreed that there is a time and a place for indulgent snacks, just as there is a time and a place for healthy ones.2
"Well-being is evolving to be holistic and in line with people's lifestyle and values," Christine Montenegro McGrath, Mondelēz International's vice president and chief of impact, sustainability and well-being, said in the report.3 "Consumers are increasingly aware of the connection between what they eat and how they feel—physically and emotionally."3
In its follow-up 2020 State of Snacking Report, Mondelēz International determined that snacking performed the dual function of emotional sanctuary and source of nutrition during the COVID-19 outbreak. Fifty-two percent of global adults surveyed cited snacking as a "lifeline" during the pandemic, and 54% relied on snacks for nourishment.4 Over 6 in 10 people looked to snacks to "nourish their body, mind and soul during these strange times."4 In particular, parents working from home relied on snacks to provide "welcome nutrition for themselves and treats for their children."4
Pandemic Unwraps Opportunities for Functional Snacking
To be sure, the pandemic propelled the escalation of the wellness evolution in foodservice. According to The NPD Group, participation in top nutrition plans (intermittent fasting, keto, clean eating, diabetic, vegetarian, etc.) grew during the pandemic, and better-for-you snack food eating occasions rose 17.6%.5 As lockdowns lingered, better-for-you options that helped adult consumers control calories drove snack growth.5
Interestingly, while annual per capita eating of better-for-you snack categories such as fruit, yogurt, nuts, seeds and protein bars dipped from 386 (in 2015) to 372 (2020), consumption of sweet and savory snacks (natural, organic, low fat, etc.) rose from 169 (2015) to 248 (2020).6
NPD concludes that the future of natural well-being lies with functional ingredients, including those that support digestive wellness and immunity and reduce inflammation. Elderberry, jackfruit and lotus root are cited as a few of the foremost emerging ingredients.7 But mental wellness is at the forefront of NPD's forecast for future growth: "Snacks with ingredients that provide peace of mind will be positioned to win."7
Mondelēz International Foodservice offers a balance of indulgent and better-for-you snack options and ingredients to optimize your menu. For the right mix of gratifying flavor profiles and nutritional value, contact us below.
1 2021 Global Food and Drink Trends (Mintel, 2021), p. 5, https://www.mintel.com/global-food-and-drink-trends
2 State of Snacking™ (Mondelēz International and The Harris Poll, November 2019), p. 14, https://www.letschatsnacks.com/2019-state-of-snacking-report
3 Mondelēz International and The Harris Poll, 2019, p. 13
4 State of Snacking™ (Mondelēz International and The Harris Poll, November 2020), p. 3
5 Seifer, Darren, "Health and Wellness Journey Through COVID-19 and Beyond," Fast Forward to the Future: NPD Food Summit, April 2021, p. 8
6 Kline, Brittany, "The Future of Snacking," Fast Forward to the Future: NPD Food Summit, April 2021, p. 10
7 Seifer, Darren, p. 13