Posted in Trends on September 19, 2023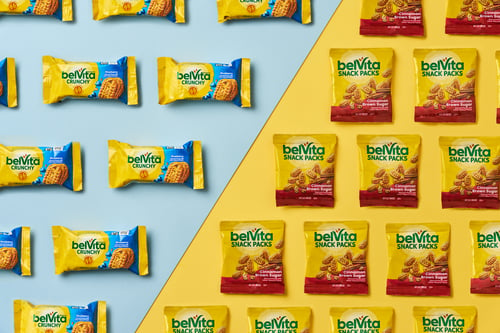 While COVID-19 cases continue to rise and fall throughout the U.S., consumers are increasing their foodservice spending across the healthcare segment.
The return of visitors, elective surgeries and on-site services in general has given healthcare foodservice a shot in the arm, driving growth projections to hit $25.7 billion in consumer spending and $13.7 billion in operator spend last year, according to a report from market research firm Datassential.1
While different types of healthcare facilities may have unique food needs, coffee is a perennially popular staple for hospitals, long-term care facilities and senior living communities. Coffee shops are common in hospitals, a high percentage of which feature drip coffee brewers (77%) and coffee dispensers (66%).2 Long-term care facilities have comparably high percentages of both kinds of beverage equipment.3
What's more, double the patron types can mean double the work and require healthcare operators to pour on the coffee offerings. Eighty-two percent of healthcare operators are serving both patients/residents and employees/visitors.2
Slam Dunk: Pairing Coffee with High Demand Food Items
Breakfast, a peak time for coffee consumption, takes a big bite out of the daypart revenue split in healthcare (26%).2 Breakfast items that pair well with coffee at breakfast but are versatile enough for other dayparts—with appeal for both patients/residents and employees/visitors—are highly desirable. And with room service/in-room patient feeding the most offered source of dining (78%), followed by vending machines (66%), foods that come in a format that works in both settings are all the better.2
When choosing snack selections and other food items to complement coffee offerings, bear in mind that nutritional value ranks high with both healthcare operators and consumers. Ninety-six percent of operators make meeting nutritional needs of patients/residents their top priority, and healthier food options have the highest level of food item interest among consumers (60%).2
That said, 45% of consumers in healthcare hanker for tasty food over food that is strictly nutritious.2 The sweet spot: snacks and food items that satisfy both requirements.
Elevate the Coffee Experience with belVita
Making sure cafes are stocked with snack options that complement coffee is a must for employee and patient satisfaction at healthcare foodservice operations.
In addition to granola, fruits and smoothies, consider trusted brands that combine flavor and function like belVita, which includes a wide range of options that feed the need for food pairings with coffee during the breakfast daypart and throughout the day. Available in a variety of flavors, versatile belVita Breakfast Biscuits and Snack Packs pair perfectly with coffee and make the ideal accompaniment to other breakfast and snack items like yogurt and fruit.
Learn more about our healthcare solutions.
1 Datassential, Healthcare Segment Guide, 2022
2 Datassential, Healthcare Keynote Report, September/October 2021
3 Datassential, Pulse Market Overview: LTC Chapter, 2023