Posted in Millennials on April 3, 2018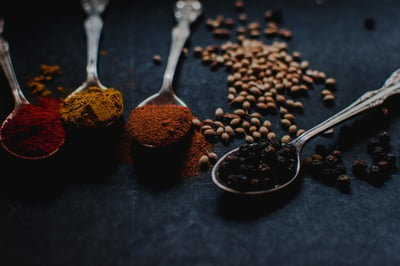 Foodservice may be in flux, what with shifting demographics, economic unpredictability and technological advances. But while foodservice operators can sometimes feel like their plates are piled high with uncertainty, there's one thing they can count on: Flavor is always in favor, and 2018 is poised to be no exception. In fact, it seems on course to serve up a flavor fest.
Time is in short supply in today's fast-paced lifestyle, and flavor life cycles seem to be speeding up while demand for menu innovation reaches new heights. While boomers may have an attachment to the foodservice staples they grew up with, younger consumers continue to accelerate their quest for new flavor profiles. The seemingly insatiable millennial appetite for bold flavor experimentation is raising expectations for unique taste experiences, and even among boomers and Gen Xers demand is high.
Half of millennials surveyed by the market research firm Technomic, which specializes in the foodservice industry, expect restaurants to offer signature flavors, followed by 39% of Gen Xers and boomers.1 Forty percent of millennial and 33% of older participants think restaurants should introduce new flavors frequently.1 Across demographics, an average of 65% of consumers surveyed report a desire to experience new flavors from time to time.1
Heat Wave on the Horizon: Spice-Infused Menu Innovation
Spice is nice, according to current flavor trends identified by Technomic in its 2017 Flavor Consumer Trends Report, and it's on a hot streak that seems to keep getting hotter. Half of Technomic survey participants favor very spicy food as preference grows for cayenne- and Sriracha-flavored hot sauces.2 Forty-three percent of younger consumers surveyed expressed interest in patronizing more foodservice operations with items that feature a combination of flavors.2
Spicy fare and the growing popularity of ethnic cuisine are dovetailing with increasing demand for premium quality and wellness-oriented ingredients to help drive foodservice trends and flavor profiles forward in 2018. Compared to two years ago, more consumers are favoring bold flavors now, while salty flavors are losing ground.3 Technomic data shows that while pairings of spicy with sweet or savory flavors may appeal to the broadest base of consumers, tangy and spicy combinations are trending with younger consumers.2
Expect restaurant operators to turn up the heat on menu innovation with a push toward authentic cuisine that features clean label nutrition and fresh ingredients, as well as signature sauces and bold spices and seasonings to boost flavor. Given consumer demand, operators and suppliers seem likely to call out responsible sourcing and improved flavor in their product lines.
Ethnic Cuisine Looks East as Taste Tops Priorities
Asian island cuisine is gaining interest among millennials, with 35% surveyed saying they like Filipino cuisine.4 As they travel to such countries as Singapore, Taiwan, Malaysia and Indonesia, U.S. consumers may be encouraged to explore more of these regional cuisines and look for them on menus at home. Twenty-three percent of consumers surveyed say travel encourages new flavor experiences.4
Among the other flavor trends Technomic identified as we head into 2018 are pickled sauces and relishes and umami-heavy dishes.5
While responsible sourcing, clean label and better-for-you nutritional content are all important, taste remains a top priority for today's consumers, with a growing preference for savory flavor profiles. As Morgan Griffiths, business development manager for thefoodpeople, a UK-based food and beverage trend tracking firm, put it: "Although they need to offer satiety, nutrients and high protein, taste comes first."6
Convenience is also key. Thirty-five percent of millennials surveyed by the firm are using snacks as on-the-go meal replacements. Their data show that millennials are demanding quick better-tasting snacks that reflect a shift rising interest in savory flavor profiles.6
How do you plan to ride the storm of spicy and savory flavor experimentation? Want to learn how our product portfolio can help provide the range of flavor profiles today's consumers demand? Give us your feedback below.
1 Technomic, Flavor Consumer Trend Report Infographic, 2017, downloadable here 2 Technomic, Flavor Consumer Trend Report (2017), p. 8
3 Technomic, Flavor Consumer Trend Report (2017), p. 11
4 Technomic, Flavor Consumer Trend Report (2017), p. 23
5 Technomic, Flavor Consumer Trend Report (2017), pp. 24–25