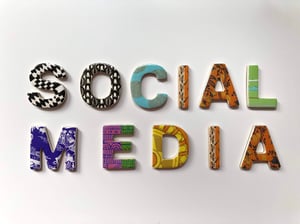 The eyes have it! Social media has become a feeding frenzy for visually interesting culinary concepts. Starbucks Unicorn Frappucino may be the quintessential example of a concept that the eyes couldn't help but drink in. The neon purple and blue concoction—so snap-worthy in its rich, colorful, almost confectionery appearance—seemed ready-made for the age of Instagram, where it generated 155,000 posts over the short course of its April 19-23, 2019 run dates.1
Culinary eye candy increasingly seems to sweeten sales and spur foodservice trends, making taste take a backseat on the social media bandwagon. "Social media has permanently altered the concept of a restaurant trend with menu item presentation creating equal—if not more—importance compared to taste among socially engaged consumers," reported the market research firm Mintel in Social Media in Foodservice.2
Perception based on visual appeal and engagement is key. Mintel survey data showed that 27% of consumers consider viral social media dishes to be unique, while 21% believe them to be tasty.2 Unique and fun were the leading associations with dishes that go viral.2
From the looks of it, social media success for foodservice operators seemed to be all about visual presentation. Then came the Popeyes chicken sandwich, which hatched a Twitter peck-fest between the chain and competitors who fed into the social media mania of the now-legendary limited-time offer.
A Southern-style chicken sandwich with choice of regular or spicy mayo and thick-cut pickles on a buttery brioche bun, Popeyes LTO phenomenon bucks the visual wow-factor of foodservice on social media. Popeyes chicken sandwich may tantalize the taste buds more than the eyes—and its social media hot streak seems to owe more to a snowballing war of words than any attention-grabbing visual presentation.
Chicken Sandwich Foodservice Trend Has Consumers All Atwitter
The high-flying success of Popeyes chicken sandwich started with a savvy Tweet that played up the dumbfounding deliciousness of the sandwich with a few choice words: "Chicken. Brioche. New. Sandwich. Popeyes. Nationwide. So. Good. Forgot. How. Speak. In. Complete. Sandwiches. I mean, sentences."3 The August 12 tweet rustled up 31.3K loves.3
It wasn't long before Chick-fil-A's feathers were ruffled and the fast casual fired off its own tweet laying claim to the original chicken sandwich: "Bun + Chicken + Pickles = all the (heart symbol) for the original."
But as customers flocked to Popeyes, with lines out the door and cars backed up at drive-thrus, the smaller chain tweeted this nose-thumbing response: "Y'all good?"4 Chick-fil-A is the chicken chain with the most sales in the U.S. But Popeyes seems to have won the Twitter war with more followers, likes and retweets—all of which seems to have helped open the consumer floodgates, resulting in inventory for the LTO to quickly sell out.4
Wendy's weighed in, poking fun at the battling chicken chains with a tweet in similar conversational tone that positioned its own chicken sandwich as the one that rules the roost: "Y'all out here fighting about which of these fools has the second best chicken sandwich."4
As the success of the Popeyes Twitter storm demonstrates, sales driven by power of social media are not exactly chicken feed. At Mondelēz International Foodservice, our chefs can custom-create culinary concepts to help your foodservice operation generate social buzz and feed the bottom line. Reach out below to learn how our expertise can help ensure social media success and send sales soaring.
1 Koltun, Natalier, Mobile Campaign of the Year: Starbucks Unicorn Frappuccino, Mobile Marketer, Dec. 4, 2017
2 Mintel, Social Media in Foodservice, US, June 2018
3 Petre, Holly, "Brand messaging at the speed of Twitter," Nation's Restaurant News (Aug. 26, 2019). Retrieved from https://www.nrn.com/quick-service/brand-messaging-speed-twitter
4 Lucas, Amelia, Chicken sandwich wars: Popeyes and Chick-fil-A feud on Twitter in bid to boost sales, CNBC, Aug. 22, 2019