Posted in Millennials on October 16, 2017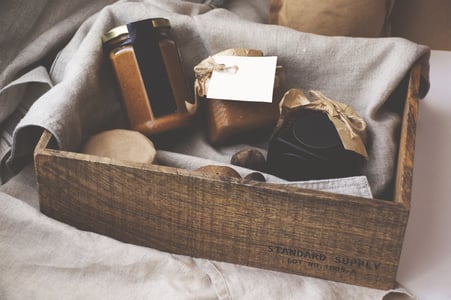 As consumer demand for speed and convenience continues to drive such snack trends as grab-and-go and takeout and delivery, the destination seems to become increasingly clear: more snacks, less fuss. Consumers are snacking more and more, but want to do less and less. Nearly half of Americans snack two to three times a day,1 and 94% snack at least once daily.2 The millennial need for speed compels foodservice operators to pick up the pace when it comes to satisfying snack yearnings that cross dayparts.
According to Euromonitor, snack sales consume 40% of the $370 billion U.S. packaged food market, with 2% projected growth through 2019.3 The market research firm attributes this growth largely to millennials, who snack more than any other generation (3.05 snacks per day compared to 2.26 snacks for Generation X and 1.53 snacks for baby boomers) and gravitate toward grab-and-go options and quick meal substitutes.3
IRI, a research and analytics firm serving the consumer packaged goods industry, estimates that grab-and-go meal solutions rose 3.7% to generate $17.3 billion in multi-outlet and convenience stores for the year ended January 25, 2015.4 Convenience seems to be the key to unlock sales potential as grab-and-go takes off to new heights.
Snacking Inside the Box
No wonder subscription snack and food box businesses are on the rise, with more than 120 such services, according to Cratejoy.com, which helps fledgling food box entrepreneurs get underway.5 A fairly economical way to introduce new products and quickly gather consumer feedback and data, subscriptions take the grab-and-go phenomenon to the next level, replacing the in-store purchasing process with automatic at-home delivery.
The smorgasbord of subscription services is the quick-bite version of foodservice entrepreneurship, paving the way for what snack box startups hope will be a feast of profits. As Rory Eakin, co-founder and chief operating officer of CircleUp, an equity crowdfunding site for early-stage consumer brands, explained: "Subscriptions have been a key driver of early growth, helping lead to the first $1 million in revenue for some of the companies we work with."5
Retailers with upscale culinary offerings such as Williams-Sonoma and Neiman Marcus have led the way in the category, enabling customers to send three months of specialty food items.
5
But subscription snack boxes have been a mixed bag in terms of market performance. A few have been short-lived, despite the backing of big brands.
5
That said, while the goal may be to generate recurring revenue from a growing subscriber base, the insights food subscriptions yield on consumer preferences are valuable in themselves. "So much of the tech world is looking for a signal from all the noise," Eakin pointed out, "and these services offer incredibly interesting insights because of the feedback they get from consumers about the products in the boxes."6
Snack Box Examples: Subscribing to Success
The snack box business is applying personalization technology to customize selections based on the subscriber's preferences. A snack box service which generated $104 million in sales in its first year uses an algorithm that parses data that subscribers provide to customize snack boxes according to their preferences and dietary restrictions.5 The more input subscribers provide, the more closely it tailors the snack boxes to match their wants and needs. (This personalization model is also popular among wine membership programs such as Winc and Bright Cellars.)
The service sells proprietary snacks that tend to be high fiber, whole grain or free of artificial ingredients, with 100 to 150 calories each, thereby appealing to millennial demand for better-for-you snack options.5 As these and other snack box products become available in stores, the insights gathered can help guide in-store market strategy.
Mouth, which sells a variety of different food and beverage subscriptions, appeals to the millennial demand for novelty with "indie food, craft booze and curated gifts from the best U.S. makers," as its site states. Mouth has a 6,000-square-foot warehouse in New York City that houses nearly 1,000 products.5 What started in 2012 as a local phenomenon quickly wound up receiving one-third of its orders from consumers in California.5
Interested in what we can do to help your foodservice operation leverage the millennial snack box trend and build new streams of recurring revenue? Drop us a line below.